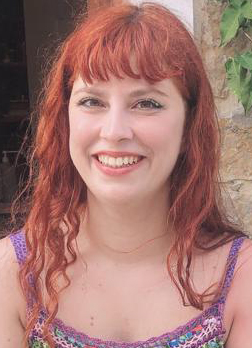 PhD student Aslı İdil Kaynar is among the first to translate the fourth book of the beloved 'Anne of the Green Gables' into Turkish, a series written by Canadian writer Lucy Maud Montgomery.
First published in 1936, the novel follows the cheerful dreamer Anne Shirley in her journey as the principal of Summerside High School where she teaches for three years, with her experiences mostly conveyed through a series of letters.
Aslı was highly interested in how Anne was translated and read in different cultures and hopes that her translation titled 'Yeşilin Kızı Anne: Rüzgârlı Kavaklar' will contribute to the existing discussions revolving around the series.
"Anne is a much-celebrated character by the readers around the world, but there is more to Montgomery's series than its brilliant protagonist and her poetic soliloquies," Aslı said.
"It is infused with Montgomery's own experiences who taught at rural schools and quit teaching to write full-time."
The novel became popular right after its publication and the contemporary readers' interest was rekindled partly due to the series' Netflix adaptation.
Translation excerpt:
"Ah, Gilbert, asla yaşlanmayalım ve ukala insanlara dönüşmeyelim olur mu? Periler diyarını anlamayacak kadar yaşlı ve çokbilmiş olmayalım."

"Oh Gilbert, don't let's ever grow too old and wise . . . no, not too old and silly for fairyland."
After the TV series gained popularity, the first three books were translated into Turkish and published by some of the biggest publishing houses in Turkey. Despite this, the rest of the series did not receive much attention from the publishers.
"The series also encapsulates the author's struggles, PTSD, depression and loss.
"More importantly, it is about keeping the inner child alive, which is why the issues raised in Anne of the Green Gables continue to resonate with most of us," Aslı said.
Her research focuses primary on the representations of the modern girl in Japanese and Turkish literature and is under the supervision of Dr Akiko Uchiyama, Dr Lucy Fraser and Assoc Prof Tomoko Aoyama.