What is WIL?
Work-integrated learning combines academic theory with meaningful workplace practice within the curriculum to help you develop your employability.
Why WIL?
Participating in WIL enhances your overall employability by giving you an opportunity to put theoretical learning into practice.
Taking part in a WIL course will develop:
an awareness of workplace culture and expectations
a practical appreciation of your career options and opportunities
industry insights
experiences for your CV/job application
career capability by gaining employability and transferable skills, such as:
           resilience                          business communication
           team working                  adaptability 
          decision making               creative thinking/problem solving
WIL in SLC
The School of Languages and Cultures (SLC) has a number of courses with a Work Integrated Learning (WIL) component. These courses provide you with a great opportunity to test your knowledge and acquire valuable work experience for academic credit.
Some of the common types of WIL placements in the School are: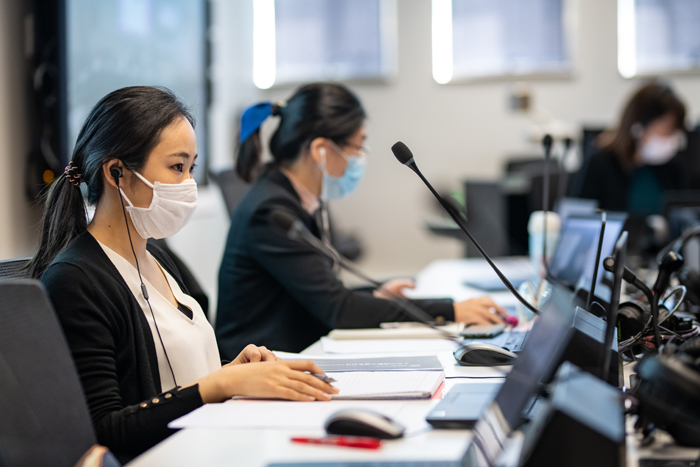 Industry placements – Short-term placements in a work environment hosted and supervised by an industry partner, where students work as interns.
Industry projects – students produce translation and interpreting work in collaboration with an industry partner and overseen by an academic staff member. Projects are likely to be conducted on-campus. Students may need to utilise a Computer-Assisted Translation (CAT) tool to complete their translation project.
Work simulations - Activities that are specifically designed to simulate a work environment, using equipment and practices that are standard in the industry, e.g. MAJIT forums for conference interpreting. Generally, they are conducted in specialised teaching facilities on-campus rather than at a workplace site.
Field experience – Activities supervised by a subject matter expert or industry professional, that expose students to an environment where they can observe the application of theory into work practices e.g. worksite visits, study tours to sites of significance. The student's participation has no impact on the service provision of the host organisation.
Check out the WIL courses available in the SLC:
LTCS3002: Translating & Interpreting Studies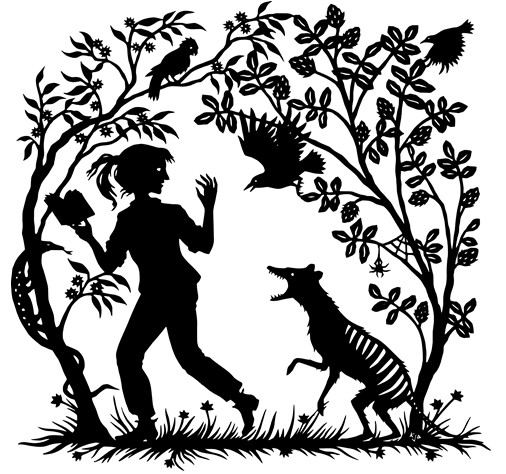 LTCS3002: Translating & Interpreting Studies is the ideal course for anyone aspiring to the career and/or is interested in the uses of translating and interpreting in society.
With embedded Work Integrated Learning (WIL) experience, this course will equip you with practical training and experience through industry placements and industry projects providing you with an amazing opportunity to apply your knowledge to a practical setting.
Involving both theoretical and practical aspects of translating and interpreting, LTCS3002 will enable you to acquire relevant knowledge, skills and experience required for employment in translating / interpreting (T&I) related fields.
By joining LTCS3002, you will be able to explore the history and current state of T&I professions. You will review the most important theories in the field and compare workplace cultures prevailing both in different industries and in different countries. As a part of this course, you will also work with and learn about the equipment and software commonly used in T&I professions.
Interested in hearing more about LTCS3002? Check out the course Reddit page.
What past students have said: 
"The WIL project has been incredibly enlightening for me in terms of understanding the translation process and putting in-class theory into practice. … for someone like me who has very limited knowledge of how to increase my employability, this has been crucial for my professional development".
"I truly gained better knowledge on how to perfect my translation and improve as a translator. This practicum has been proved beneficial to me and has helped me grow as a professional".
"I really appreciate the chance of participating in the WIL project. It is a great opportunity to practice our translating skills and also a great time to corporate with others to make a great project. I believe that working as a team is also one of the most important aspects of the project".
"This Practicum has helped me to achieve my goal of better second language competence, and a greater understanding of the T&I profession. More than anything, I have learned the importance of professional solidarity – building networks of collaborative learning in turn builds better translators and translations".
Top of page
FREN3310: French to English Translation
FREN3310: French to English Translation is a practical course which will help you build fundamental translation skills and expand your awareness of Francophone language and cultures. As a competent user of both French and English, you will benefit from the hands-on approach in FREN3310 where you will be exposed to a variety of text types and genres. This course gives you a great opportunity to apply your knowledge and skills to various translation practices.
In the past students have: 
Translated Nicole Guiraud's diaries from the Algerian War into English
Worked on the translation of Maïa Alonso's novel Le Rêve assassiné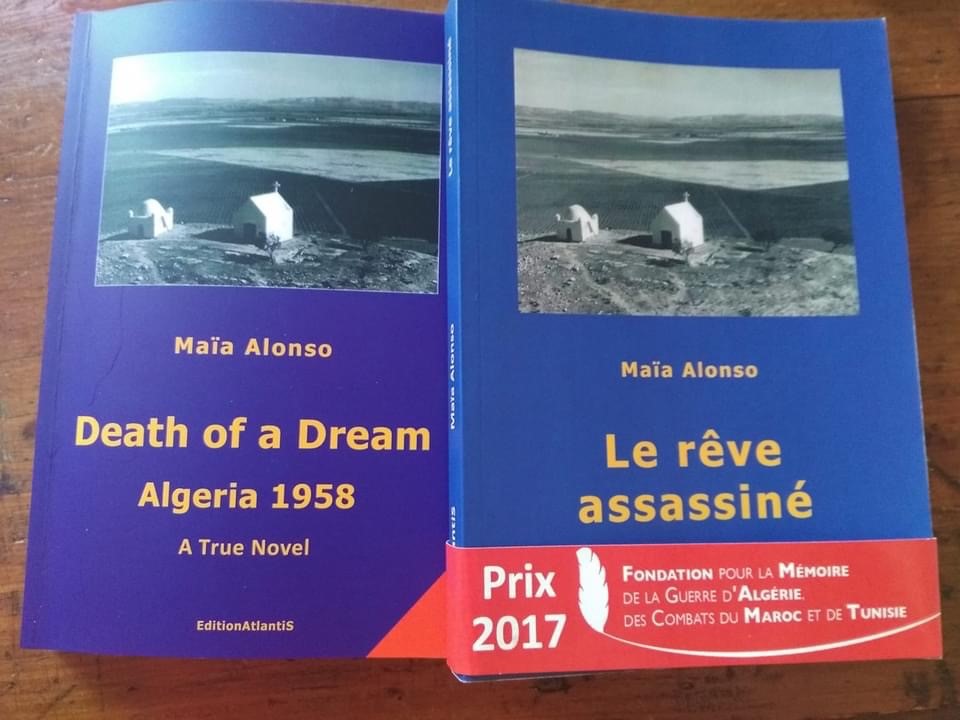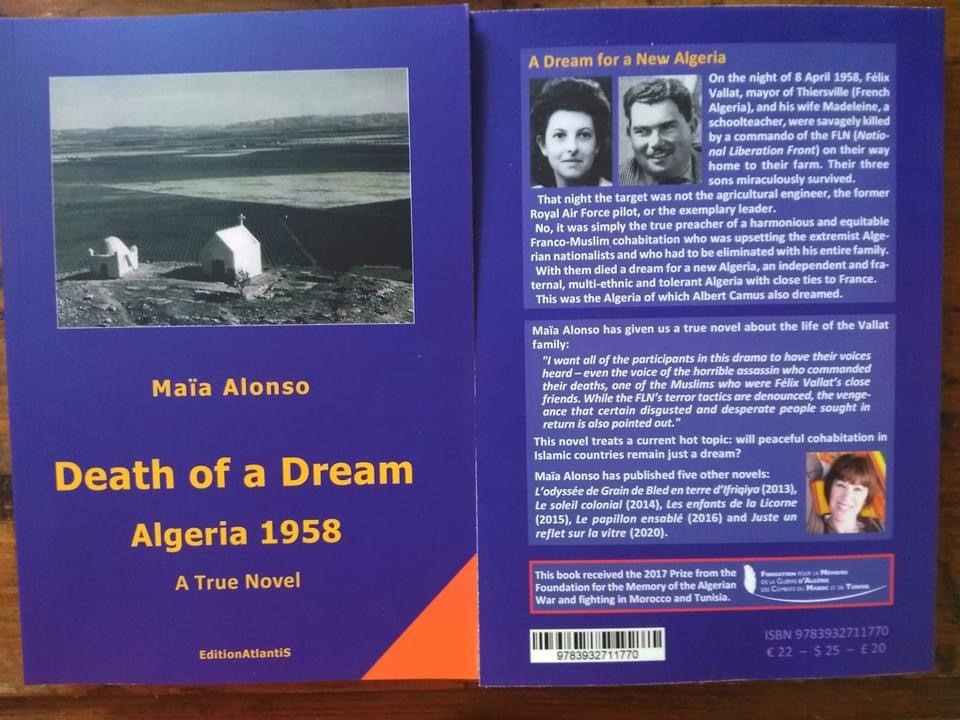 Translated an art show brochure into French for the UQ Art Museum
Translated academic articles into English
Translated song lyrics from English to French for The Choir, an American Alternative Band. Have a watch of The Choir avec Leigh Nash / Après Tout (Le Remix Rèinventè). This is a great example of collaborative work where students translated song lyrics from English to French for The Choir, an American Alternative Band.
Top of page
FREN3375: Teaching and Learning French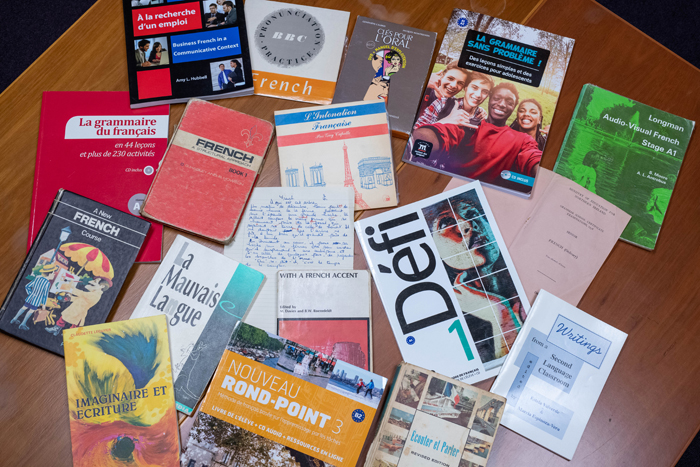 If you are a confident French user* and passionate about language learning, FREN3375: Teaching and Learning French is the course for you! This course involves a strong practical component, where you will interact with current French teachers as well as step up to the tutor's seat. As a part of this course, you will have a great opportunity to put your knowledge into practice via planning and delivering peer learning support to students enrolled in introductory French courses.
*Prerequisite: FREN3114 or equivalent level.
Top of page
JAPN3205: Teaching Japanese Language
 If you are interested in teaching Japanese at secondary schools in Q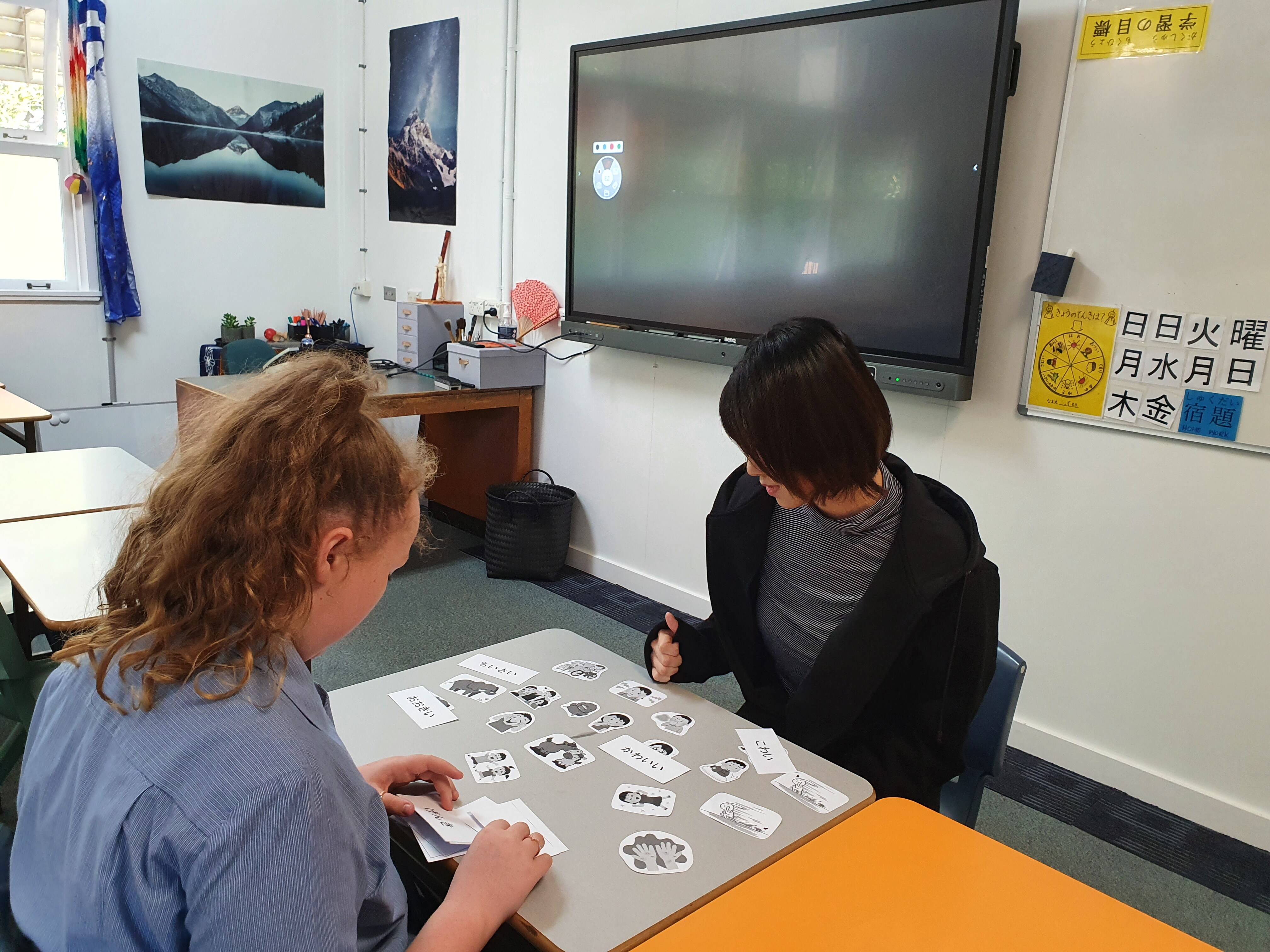 ueensland, JAPN3205 offers you the hands-on experience to teach at local state high schools and colleges. Students are required to spend a minimum of 4 hours per week for one month at their allocated schools, assisting teachers and students in class. This course is suitable not only for students in the Education major but also students who are interested in teaching Japanese or wondering if teaching is the right career path.
Since 2018, over 50 interns in advanced Japanese have undertaken internships at 20 state high schools and colleges in Brisbane, Ipswich and Gold Coast. 
In 2021, a WIL Placement Agreement between UQ and the Queensland Department of Education was established to prepare the next generation of teaching language professional for QLD schools. 
The internship involves: 
Assisting students with their work
Helping students with special needs 
Conducting part of the class under supervision
Preparing learning materials
Sharing experience of learning Japanese with students; and, 
Encouraging students to learn Japanese.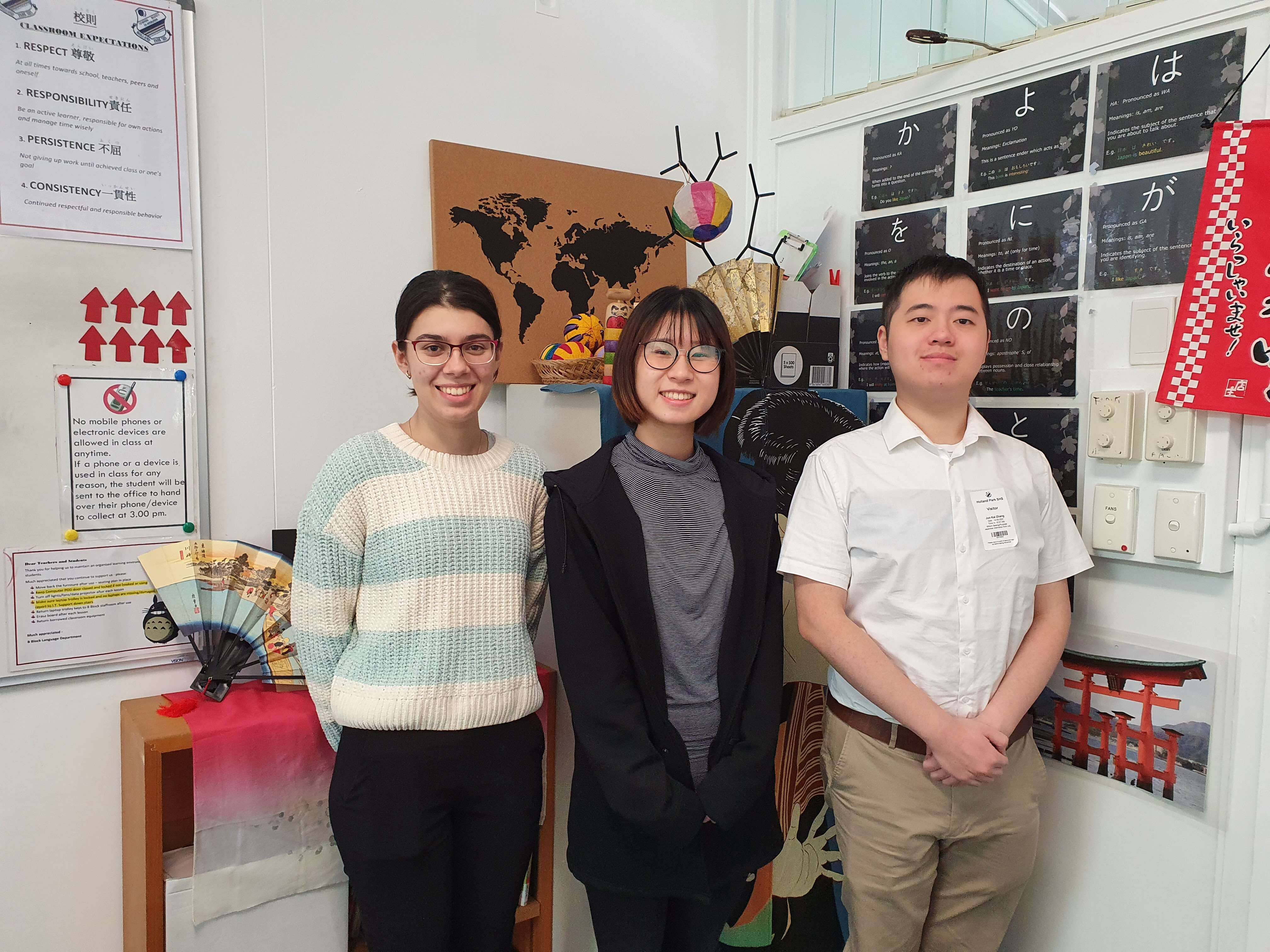 Goal Setting Prior to the Internship:
Interns are encouraged to nominate three goals they wish to achieve through the internship, which are drawn from in-depth reading of academic references and class discussion on Australian Curriculum and QLD Senior Syllabus. While the host schools welcome the interns as role models to their younger learners and assistants for teachers, the internship also provides interns with the opportunity to reflect on their journey from high school to university and from learner to teacher/practitioner. Some interns who completed the course have since enrolled in the Master of Teaching to pursue a career in education.
Top of page
JAPN7200 & JAPN7230: MAJIT
The Master of Arts in Japanese Interpreting and Translation (JAPN7200 & JAPN7230: MAJIT) Live Interpreting Forum is a weekly practicum, replicating a live conference scenario with live speaker and audience. Through the Forum, final year interpreting students gain real-life experience interpreting for speakers from Australia and overseas on a variety of topics ranging from general to specialised.
In addition to the conference interpreting experience it provides, students gain invaluable hands-on experience in liaising with speakers, preparing for conferences and dealing with spontaneous Q&A sessions.
Given the increasing worldwide demand for remote interpretation, presentations may be given either in person in front of a live audience, or remotely in the form of a web meeting. This hands-on training, coupled with the remote interpreting component, make the Live Interpreting Forum an essential learning experience which enhances the marketability of our graduates.
What past students have said: 
Brendan Tran, MAJIT student

Ever since my exchange to Fukushima University in Japan, I had been enamoured with the interpreting profession. Doing the MAJIT WIL course in my last year of undergraduate studies gave me an up-close and personal encounter with the Live Interpreting Forums – a real-world experience and conference interpreting class that trains students to handle everything from the type of equipment used at the United Nations, to the most challenging of situations.

It gave me a taste of what it takes to become a real professional conference interpreter and cemented my decision to enrol in MAJIT. Now that I'm in MAJIT, I get the opportunity to practise and apply what I learn every week of the semester at Forum, and it's a fulfilling experience every time. If you're passionate about Japanese language and communication, give this course a go and see how you can someday use your skills on an international stage.

- Brendan Tran, MAJIT student
Top of page