Learning Italian is accompanied by a fascinating journey through contemporary Italian society and its cinema, media, literature, arts and popular culture. It is also beneficial in several career fields, as Italy is a world leader in the culinary arts, interior design, fashion, graphic design, furniture design, robotics, space engineering, construction machinery and machine tool manufacturing. The Italian language is particularly easy to learn: it shares many Latin-derived words with English as well as the alphabet, and is a phonetic language that is easy to read and pronounce.
Why Choose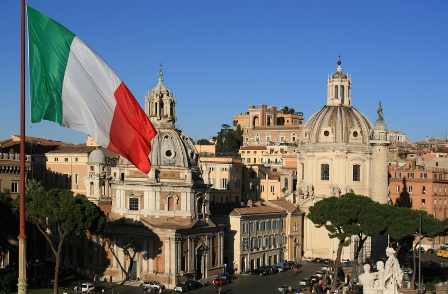 The level of proficiency and cultural competence you can reach in just a few semesters equips you to enjoy work and study in Italy, as well as travel. The Italian program is student-centred and promotes reflective independent learning and research-based learning. It takes advantage of new communication technologies and tailored learning resources, and integrates extra-curricular activities such as singing in the Italian choir and conversations with native speakers in the community.
UQ students can study Italian under the Brisbane University Languages Alliance (BULA) by cross enrolling with Griffith University. You can take courses as electives or complete a major in Italian. Courses are taught at South Bank campus (at the Queensland College of Art) and at the Nathan and Gold Coast campuses. To enrol in an Italian course is easy: you cross-enrol by filling in the online application form on the Brisbane University Languages Alliance (BULA) website.
Arrangements under the Brisbane University Languages Alliance mean that if you can study a language as part of your BA, dual degree or Bachelor of International Studies at UQ, then Italian is one of the languages you can choose from. Italian is not available for the Diploma in Languages at UQ.
For more information about studying Italian, contact Sara Visocnik, Italian Studies Coordinator.