Higher Degree by Research (HDR) student from The University of Queensland Rebecca Hausler will be taking her doctoral research to Japan after being awarded the Showa Women's University Mariko Bando Fellowship.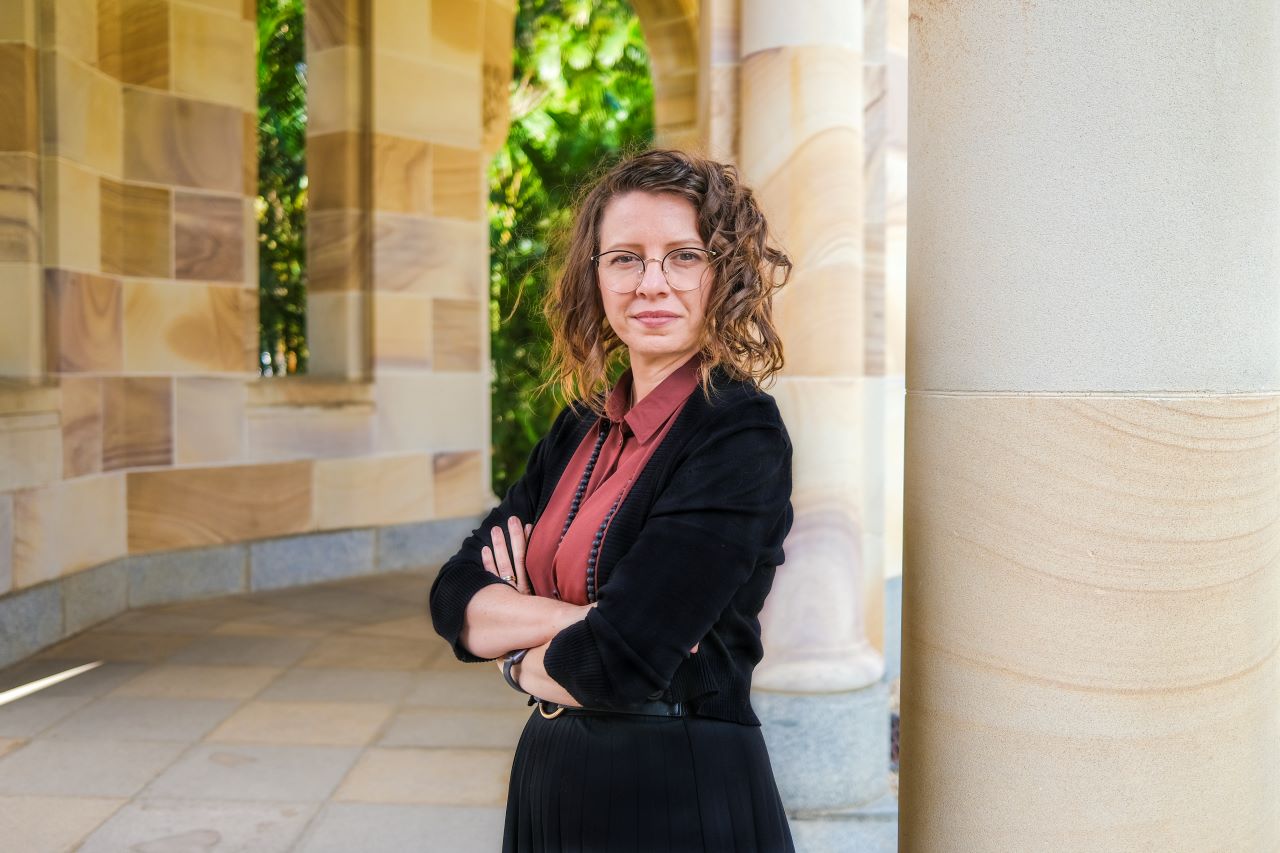 The Fellowship offers HDR students or Early Career Researchers (ECR) in the field of Japanese studies the opportunity to continue their research abroad.
Rebecca is excited to embark on a six-month journey in 2023 to continue her research on the interplay between fiction and history in relation to Japanese WWI detainees held in Australia at the Cowra Prisoner of War Camp.
"I am thrilled to be awarded this opportunity, particularly given that travel and research opportunities outside of Queensland have been severely impacted by the COVID-19 pandemic during the last couple of years," Rebecca said.
"With access to a plethora of resources and connections from both Australia and Japan, the Fellowship will allow me to include different perspectives, data, and sources in my research."
She will examine how popular understandings of Japanese prisoners held in Siberian prisoner of war camps differs from those held in Cowra.
"My aim is to reconsider both historical and literary narratives around World War I with a greater nuance, which will help inform broader understandings of the transcultural histories of military personnel across both East Asia, Russia, and Australia," she said.
Military history and historical fiction are a topic of interest for many Australians, with events such as the Cowra breakout and several novels and non-academic historical texts being published in the past 20 years.
By further examining the history of prisoner of war camps in Australia and Siberia, Rebecca is keen to gain a deeper understanding and appreciation for the horrors of war experienced from both sides of the wire.
"It has been well documented that Australian military personnel have struggled to access support, with many suffering difficulties in reassimilating to civilian society," she said.
"Mental health issues, domestic violence, and alcohol or drug dependency are just some of the issues that many returning military personnel face in the years and decades after their tour of duties.
"No two experiences of war are the same," Rebecca said.
"My father and grandfather were both serving members in the Australian military, so I am all too familiar with the way that wartime trauma can manifest itself intergenerationally."
Given that there has been little academic investigation on the Cowra breakout, after the Fellowship Rebecca will continue to access funding to further research the prisoner of war riot and escape attempt at Cowra.
"This important chapter of Australian and Japanese history deserves further scrutiny from an academic standpoint, reviewing both Japanese and English language archival records," she said. 
Together with Nikkei Australia, Rebecca will also contribute her research in a transnational seven year research project called Past Wrongs, Future Choices (PWFC) hosted by the Centre for Asia Pacific Initiatives and Centre for Global Studies at the University of Victoria in Canada.