University of Queensland linguists have been recognised for their work in preserving Aboriginal language and culture.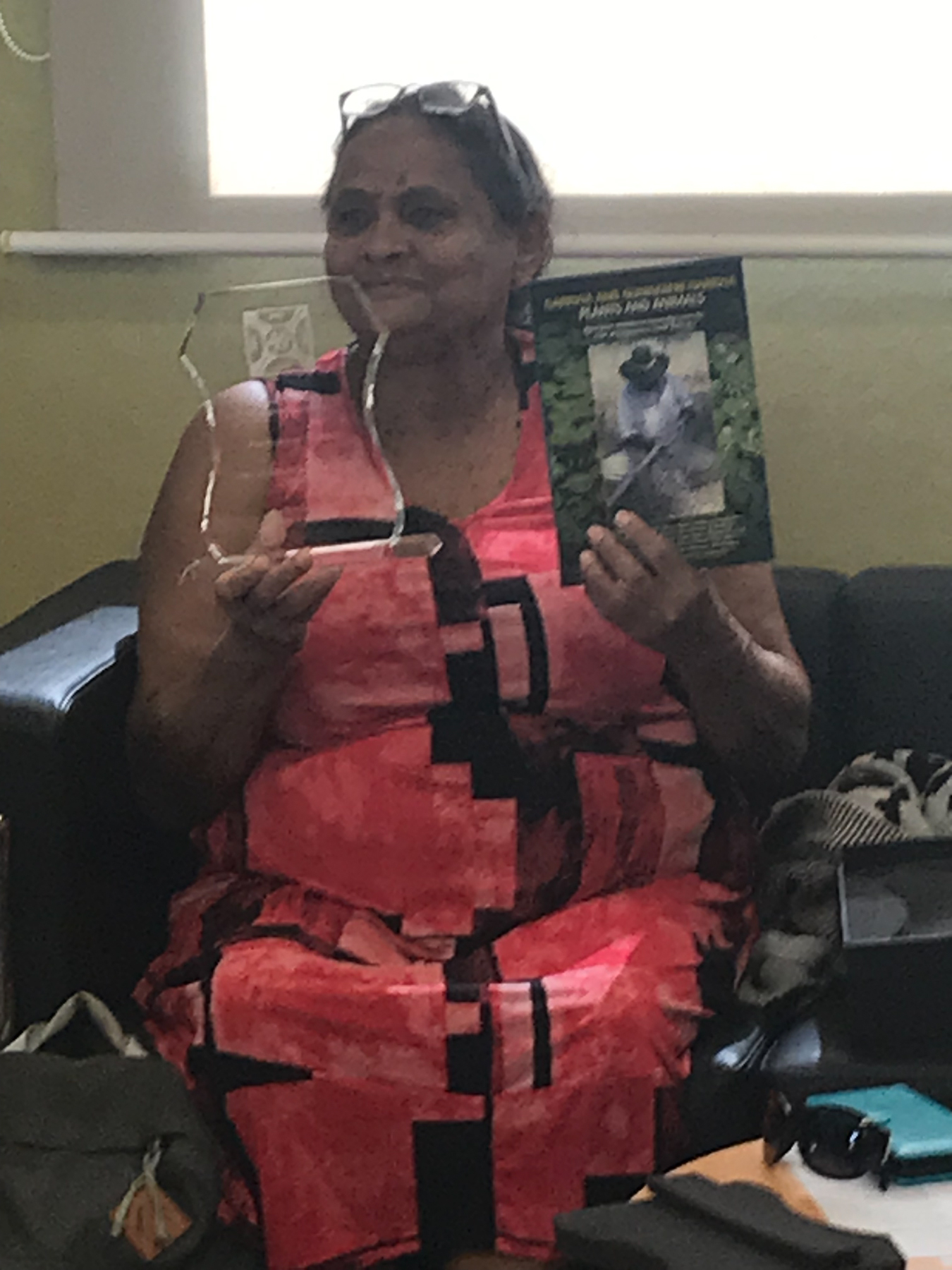 UQ's Professor Ilana Mushin worked with Glenn  Wightmann from the NT Department of Natural Resources and The Garrwa Language Team on their recent publication Garrwa and Gunindirri Garrwa Plants and Animals which saw them receive the 2020 Mrs Nakkamarra Nixon Award for Excellence in Language Preservation.
Due to COVID-19, the award was presented in July this year, and wouldn't have been possible without the team of more than 20 Garrwa language experts to preserve and revitalise the two dialects of Garrwa language.
Professor Mushin said Garrwa and Gunindirri Garrwa Plants and Animals documents the biocultural knowledge from the Gulf of Carpentaria consisting of 253 plants and 279 animals, with most entries having a QR code linking to audio recordings of language expert Daphne Mawson pronouncing the words in Garrwa.
"Daphne is fluent in Garrwa, English and Borroloola Kriol, and teaches culture and language at the Borroloola School.
"She played a huge role in this project and led the efforts to develop the materials in Garrwa, working with other Garrwa elders," Professor Mushin said.
The publication process for this book began in 2016 and was finally published in 2021, serving as a culmination of more than two decades of documenting Garrwa knowledge.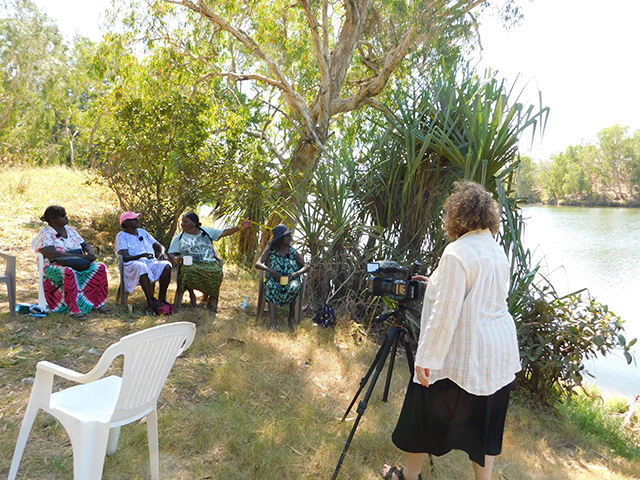 "Through this project we have compiled a collection of Garrwa words accumulated from the early 1990s through to the 2000s, that can be used as a resource for teaching Garrwa language and ethnobiology at the Borroloola and Robinson River schools," she said.
"We hope to contribute to the ongoing efforts of Garrwa people living in the Gulf of Carpenteria region and to preserve the two dialects of the Garrwa language: 'light' Garrwa and 'heavy' Gunindirri Garrwa."
Supported with funding from Papalu Apparr-Kari, Professor Mushin will continue to work with Ms Mawson and collaborate with the Wununguru Wara: Animating Indigenous Knowledges team at Monash University over the next few years.
"Our work will include publishing a Garrwa dictionary, animation productions of Garrwa traditional stories, translations of local signage into Garrwa, and developing picture books for students at Borroloola School in the Northern Territory," she said.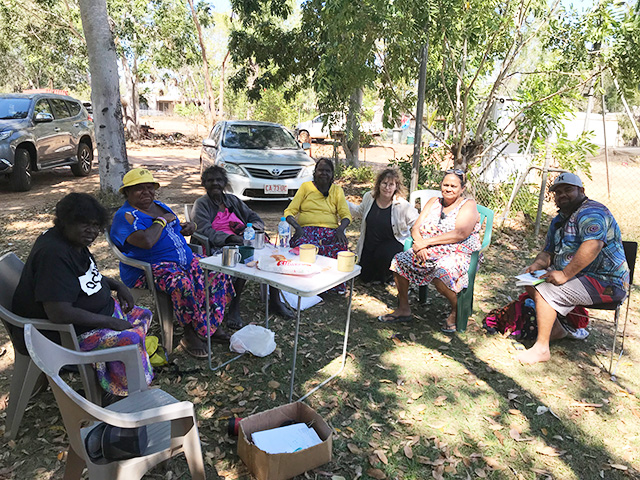 Along with Professor Mushin and Daphne Mawson, co-authors of Garrwa and Gunindirri Garrwa Plants and Animals include Peggy Mawson, †Katie Baker, †Marjorie Keighran, Shirley Simon, Miriam Charlie and Alan Baker.