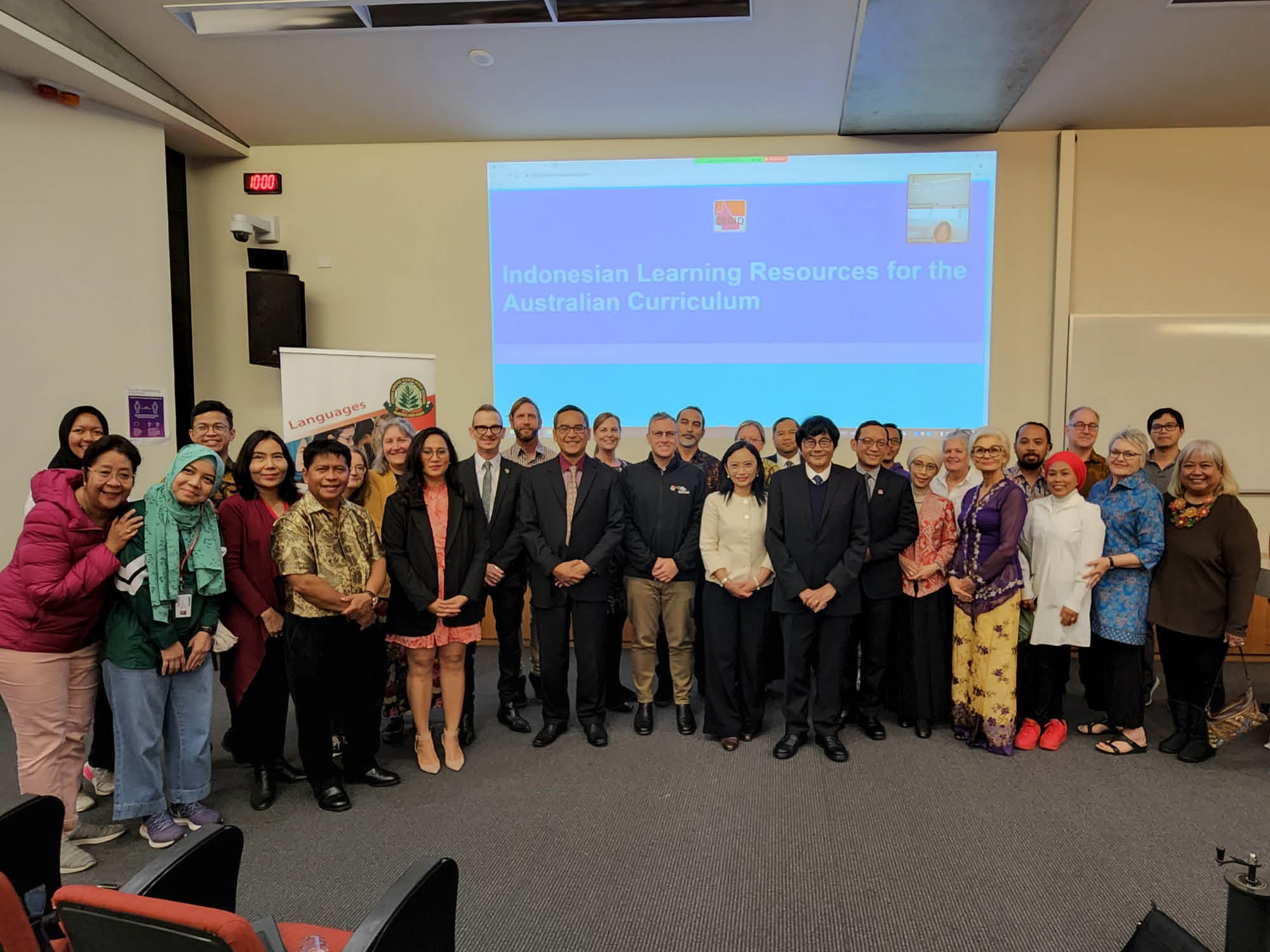 A new teaching and learning tool set to modernise Indonesian teaching in the classroom has launched at an event at The University of Queensland.
Senior Lecturer in Indonesian Studies Annie Pohlman and colleagues are helping teachers across Australia with the new Balai Bahasa dan Budaya Indonesia – Queensland (BBBIQ) website.
The website was created in consultation with the few remaining Indonesian teachers in Queensland schools, to provide them with audio and video teaching materials that were copyright-free and could be adapted for the classroom.
Dr Pohlman said the launch event was a huge success garnering attendance from approximately two thirds of Indonesian teachers in Queensland, with the Indonesian Ambassador and the Consul General (Sydney Consulate General) in attendance.
"It was great to see the teachers really enjoying seeing how the website works, particularly hearing from teachers after the event saying that they've tried out some of the videos in their classes!" Dr Pohlman said.
"Most of the Indonesian language teaching materials currently available are outdated with most of them coming from the 1970s or 1990s, with few video materials that can easily be used in classrooms.
"Other languages taught in Queensland and Australia have a lot more variety and are a lot newer, but because Indonesian is such a small language in Australia there are very little materials.
"Not only was this a wonderful chance to celebrate something good happening with Indonesian in Queensland but being able to come together and celebrate as a small community had a kind-of restorative effect on us all," she said.
The materials currently target students in years seven and eight as this was identified as a target group by school teachers, however BBBIQ are currently working on expanding materials to target wider school groups.