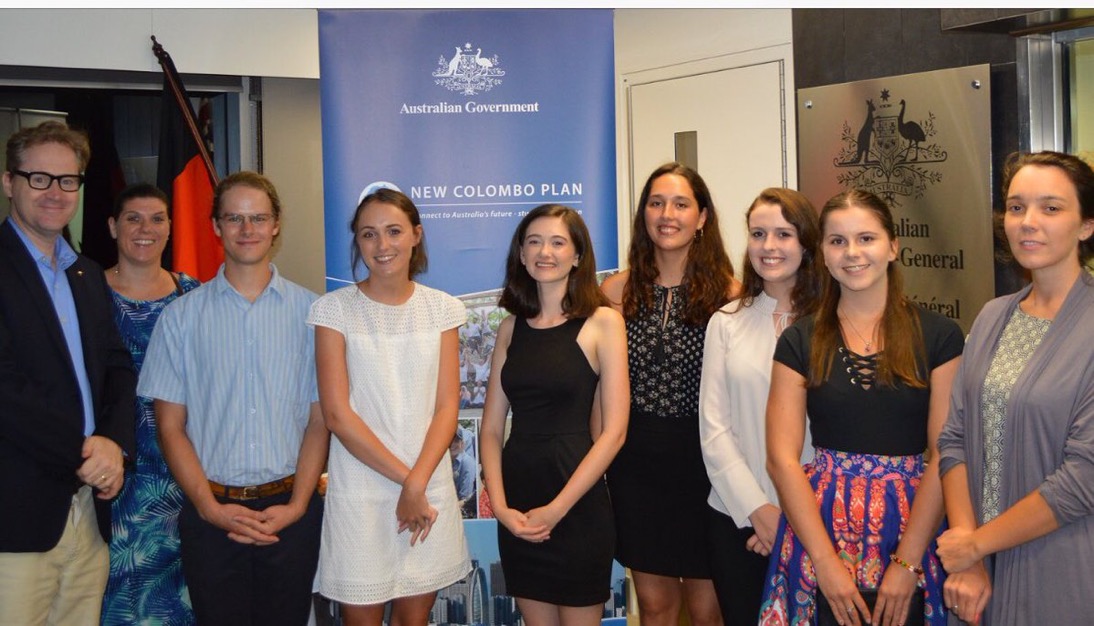 Six School of Languages and Cultures students from The University of Queensland were the first ever to study in New Caledonia on the New Colombo Plan Short-Term Mobility Program.
Providing opportunities to undergraduate students, the New Colombo Plan is an Australian Government initiative that aims to strengthen Australia's ties with other Indo-Pacific countries.
All six students received grants to defray the costs of participating in the Intensive French Program, which runs for three weeks.
Program Director of UQ's Intensive French Program Dr Amy Hubbell said New Caledonia offers an exceptional opportunity to students.
"It is only a two-hour flight from Brisbane, it is a geographically stunning country, and while everyone speaks French, the people are culturally diverse," she said.
During the program, students lived in Nouméa with host families in the community. Each weekday students studied French language at CREIPAC and they participated in various cultural excursions including guided tours, kayaking, guest lectures, and learning to weave at the Tjibaou Cultural Centre.
"One of the highlights of the 2018 program was an invitation from Australian Consul-General Paul Wilson to the consulate to talk with the students about what they learned in New Caledonia."
Callum Tyler was one of the six students participating in this year's program and said it provided an excellent opportunity to completely immerse himself in the French language.
"The courses at CREIPAC provided the technical skills such as grammar and pronunciation, and living in the home-stay provided me the time to practice and hone these skills," he said.
For information about the 2019 Intensive French Program, please contact Dr Amy Hubbell (a.hubbell@uq.edu.au).