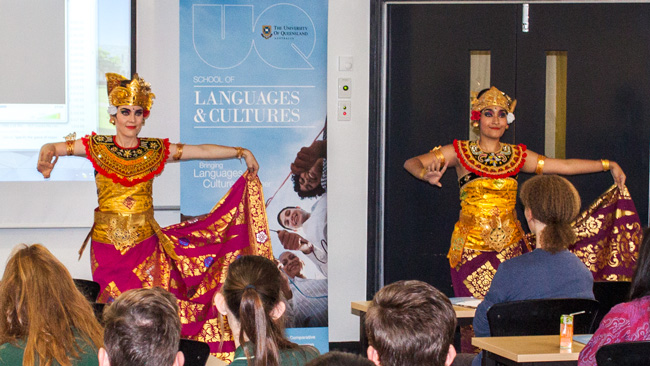 Students from St Andrews Lutheran College, St Teresa's Catholic College, and Ferny Grove State High School visited UQ today for our 2016 'Taste of Indonesian' day.
The session was one of 7 'Taste of' sessions held this year, designed to give the students an insight into language study at university.
Activities built on the students' Indonesian language study at secondary level.
The students were treated to a Balinese dance demonstration by 'Anahata Balinese Dance' members Kumari Nihal Kaur and Jane Ahlstrand.
They also enjoyed a morning tea of traditional Indonesian food from a local Indonesian restaurant.