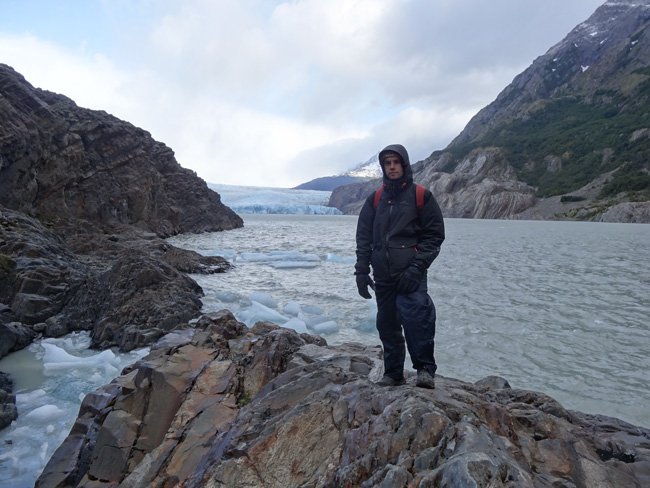 Fred Gimpel spent a semester exploring South America while studying at Pontifica Universidad Católica de Chile.
The BA/Bed (Sec) student went on exchange to Santiago, the capital of Chile, after winning the Spanish Language Travel Scholarship.
Fred travelled through most of Chile and Colombia, as well as Argentina, visiting the Atacama Desert, Patagonia and the Colombian Jungles.
He said that the highlight of his trip was a 5 day, 70 km trek through the Torres del Paine National Park in southern Chile.
"The glaciers, jagged peaks and frigid woodland of Patagonia were spectacular, yet it was the comradery and difficulty that made the experience so remarkable," he said.
Mr Gimpel lived with two students from Chile and Colombia, and said that living with native Spanish speakers was extremely beneficial.
He also gained friendships, self-confidence and perspective while on exchange, learning to see the world differently and would like to travel more now that he has taken this step outside his comfort zone.
Mr Gimpel was awarded the scholarship in 2015 and went on exchange in semester 2.
The Spanish Language Travel Scholarship is awarded for academic merit to participants in the UQ Abroad exchange program to encourage and assist exchange in a Spanish-speaking country.
A list of Scholarships and prizes available to School of Languages and Cultures students is available here.