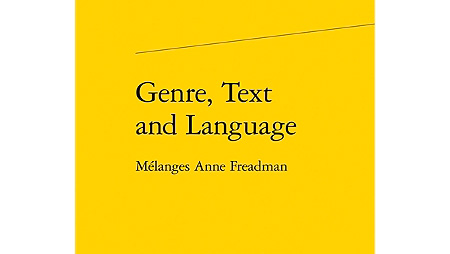 School lecturer Dr Joe Hardwick and tutor Dr Peter Cowley have written chapters in a new book called 'Genre, Text and Language - Melanges Anne Freadman', published by Classiques Garnier this year.
Other former UQ staff have also contributed to the book, which was edited by current members of staff at the University of Melbourne.
The book was written to honour Professor (retired) Anne Freadman, who was previously a lecturer in the French Department at The School of Languages and Comparative Cultural Studies (now the School of Languages and Cultures) from 1972 until 2004. 
Professor Freadman also received her PhD from The University of Queensland in 1995.
Anne was Professor of French at the University of Melbourne until her retirement several years ago.
She is now Professorial Fellow (Honorary) in the Department of French Studies at the School of Languages and Linguistics at the University of Melbourne.
Information about the new book is available here.
You can also read about Professor Freadman's current work here.