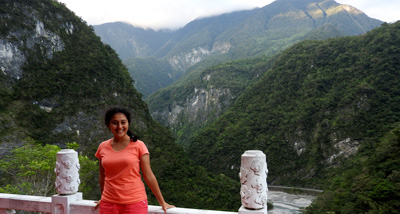 Language Teaching Travel Scholarship winner Jasmine Arnon recently returned from the Chinese Language Centre at National Chengchi University, where she spent a semester studying Mandarin.
She said that while on exchange in Taiwan, she learned many things that are crucial to becoming a good Mandarin teacher.
"I believe that being a teacher is not just about your language ability, but more importantly, it is about your ability to communicate your ideas effectively to your students," she said.
Jasmine said that her exchange experience allowed her to observe how her teacher adapted her explanations and approach to suit each individual student.
She also said that without spending a semester in Taiwan she would not have developed confidence in her Chinese language skills.
 "Receiving the Language Teaching Travel Scholarship has allowed me to make the most of my exchange semester," said Ms Arnon.
Ms Arnon was awarded the scholarship in semester 2, 2015.
You can find details of this and other scholarships on our Scholarships and Prizes page.