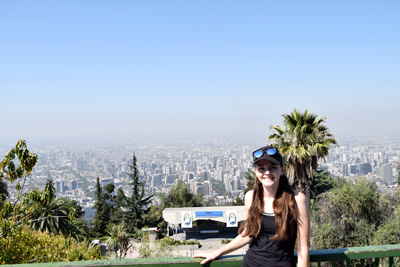 Bachelor of Business Management/ Bachelor of Arts student Suzanne Austin has been awarded the Language Teaching Travel Scholarship in the 2016 semester 1 round.
Suzanne is currently studying in Chile, assisted by her award.
With English as her first language (having grown up in Hong Kong), Suzanne said that she could understand the challenges of second−language learning, and hoped to be able to inspire others to enjoy the process.
"With the globalisation of the world today, I understand that the knowledge of more than
one language is becoming invaluable, and gives many an advantage," she said.
A list of Scholarships and prizes available to School of Languages and Cultures students is available here.