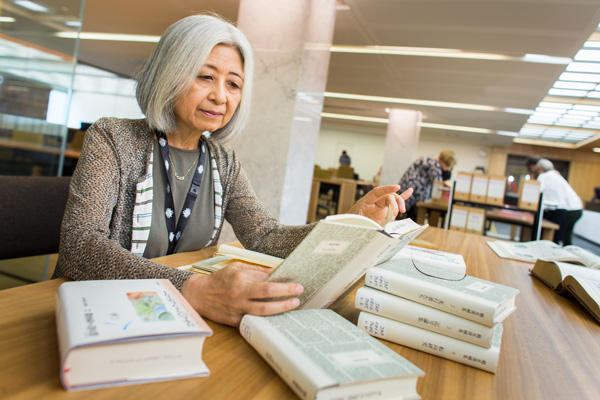 School of Languages and Cultures researchers Associate Professor Tomoko Aoyama and Dr Lucy Fraser received Japan Study Grants from the National Library of Australia for 2016.
Both researchers visited Japan early this year to conduct their research, supported by the NLA.
Associate Professor Tomoko Aoyama's project was titled "Tsurumi Kazuko and Shunsuke in Australia 1937", and Dr Lucy Fraser's research "Animal-Human Interactions in Japanese Tales Retold: Retelling Takizawa Bakin's Dog-Human Interactions in Sakuraba Kazuki's 'Fuse: A Counterfeit Eight Dog Chronicles'".