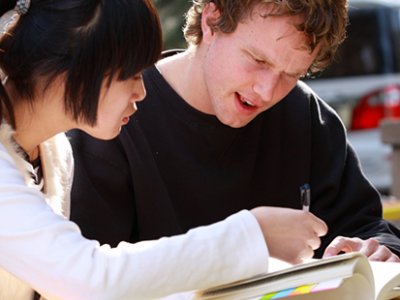 With the continuing rise of China, there is not only an increasing interest in learning the Chinese language, but an increasing demand for people to teach Chinese as a second language (TCSL).
The School of Languages and Cultures has responded to the demand and starting in 2016 the Chinese Major will have a Stream D in Teaching Chinese as a Second Language.
Dr Guy Ramsay, the Chinese Discipline Coordinator in the School, said the course would provide a new opportunity for students.
"Just like the growth in the study of teaching English as a second language (e.g. TESOL), which has characterised recent decades, interest in studying TCSL is set to grow," he said.
"At UQ, many students with high fluency in the Chinese language are doing Education degrees and want to teach Chinese as one of their teaching fields.
"If these students are doing a B.Ed/B.A dual degree they will be able to do TCSL through Stream D of the single or extended Chinese Major", Dr Ramsay said.