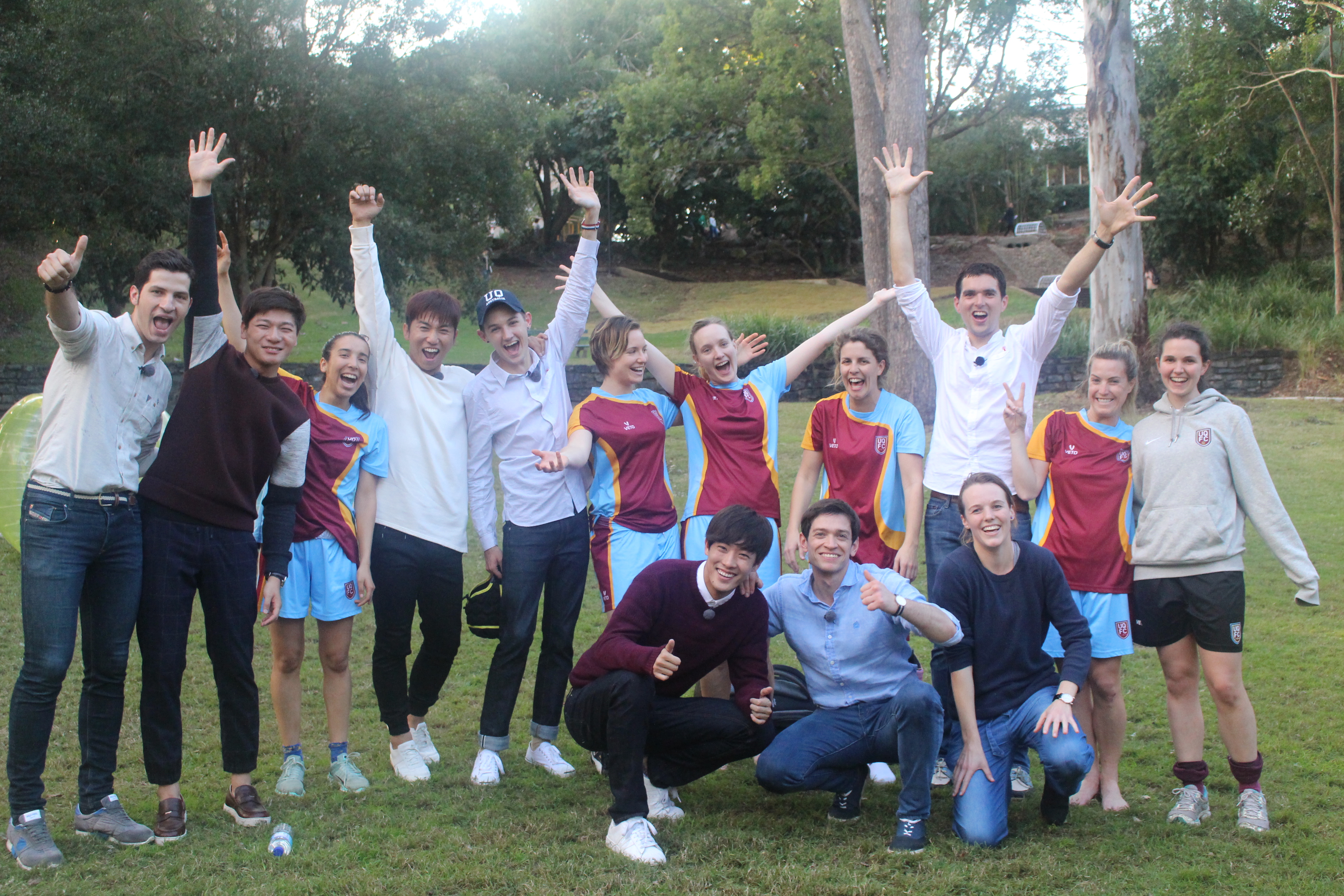 University of Queensland graduate Blair Williams has showcased his alma mater to an audience of more than 12 million after visiting the St Lucia campus in his new role as the host of a Korean TV show.
Blair visited UQ for a segment to be featured on popular Korean talk show Abnormal Summit.
He is one of seven non-Korean male panellists from all around the world.
The episode featured Blair showing off Brisbane and UQ to his fellow panellists before taking on the UQFC female soccer team in a friendly game of bubble soccer.
Blair said the boys burst their opponents' bubble by beating them 2 – 0.
"It is great to bring my mates to UQ and show them the beautiful campus," he said.
"Being able to show this on Korean TV makes me so proud."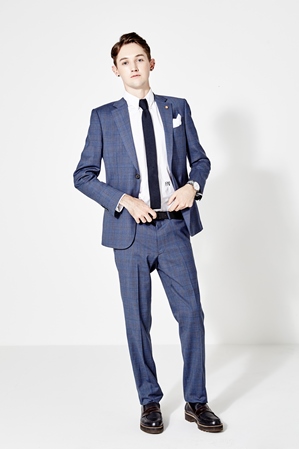 After graduating from UQ with a Bachelor of Business and Bachelor of Arts with a major in Korean in 2013, Blair (pictured) moved to Korea to pursue a career in marketing.
"Without having studied Korean, I don't think I would have come to Seoul in the first place, which is something I can't really imagine," he said.
"Having the language education that I did, it's really given me so many opportunities in areas I wouldn't have looked at.
"The TV show, for example, is a direct result of the Korean education I received both at UQ and here in Korea."
Blair first appeared on Abnormal Summit as a guest in 2014 after being introduced to the show's producers by a friend.
Due to the success of this appearance he was signed as a permanent cast member in January.
Abnormal Summit shows Korean culture through the eyes of foreigners and provides panel discussions on news and events.
You can watch the Abnormal Summit episode here, using Internet Explorer or Firefox: http://dramatv.tv//watch-drama/where-is-my-friends-home--ep-32-english-sub.html
Interested in studying at UQ? Visit our Future Students Centre and consider making UQ your first QTAC preference.
Media: Clare McEniery, c.mceniery@uq.edu.au, + 61 7 3346 7632; or Kellie Colahan, School of Languages and Cultures, k.colahan@uq.edu.au, + 61 7 3365 6247.