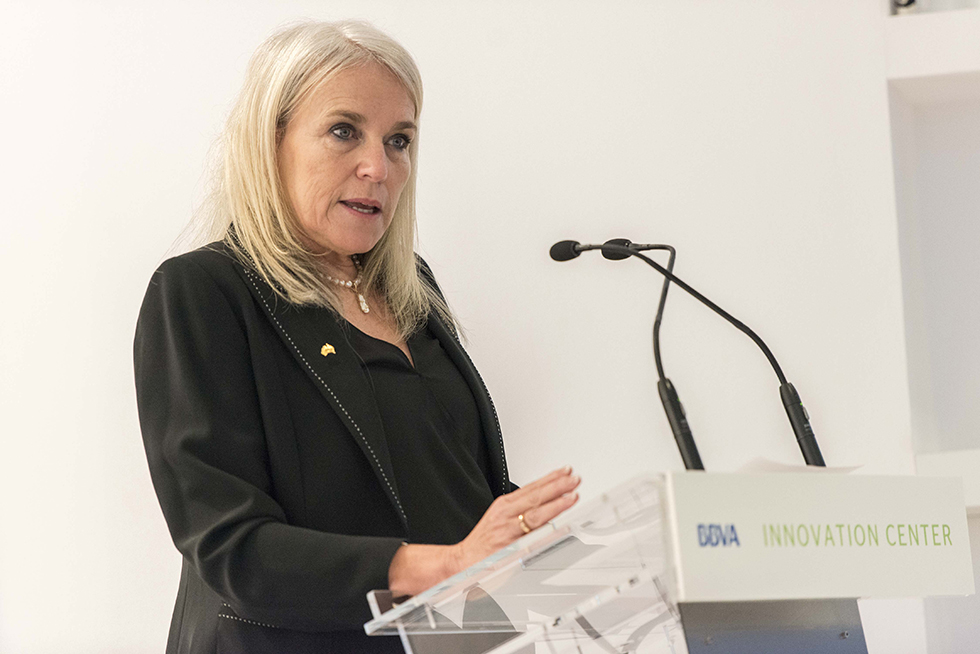 University of Queensland alumnus Virginia Greville has been appointed Australia's new Ambassador to Spain.
The appointment was made by Foreign Affairs Minister and Deputy Prime Minister Julie Bishop, who said Australia's ties to Spain were strong, particularly with respect to trade and investment.
"Australia and Spain enjoy a warm and expanding relationship, with strong trade and investment links," Ms Bishop said.
"Spanish companies are significant investors in Australia's infrastructure, water and renewable energies sectors."
Ms Greville will work with Spain on international economic and strategic issues, including through the Organisation for Security and Cooperation in Europe, the Asia-Europe Meeting, North Atlantic Treaty Organisation and the G20.
Ms Greville was previously the Director of the New South Wales Department of Foreign Affairs and Trade Office and has also served as Ambassador to Chile.
She graduated with a Bachelor of Arts in 1976.
Other UQ alumni who hold international ambassador positions include:
Peter Doyle (Bachelor of Laws, '84; Bachelor of Arts, Honours, '85) – Ambassador to Timor-Leste
Trevor Peacock (Bachelor of Arts, Honours, '80) – High Commissioner to Cyprus
David Ritchie (Bachelor of Arts, Honours, '75) – Ambassador to Germany
Lyndall Sachs (Bachelor of Arts, Honours, '82) – Ambassador to Iraq
Heidi Venamore (Bachelor of Arts, '90; Bachelor of Laws, '92) – Ambassador to Jordan
John Williams (Bachelor of Arts, '91; Bachelor of Laws, '94) – Ambassador to Laos
Stephen Brady (Bachelor of Commerce, Honours, '88; Bachelor of Laws, '89) – Ambassador to France
Paul Grigson (Bachelor of Arts, '83) – Ambassador to Indonesia
Media: Mark Schroder, Manager, Marketing & Communications (Advancement), 07 3346 3921, m.schroder@uq.edu.au