Border-Crossing Australian and Japanese Literature Symposium
Literary Exchange as Cultural Diplomacy
29 - 30 June | Forgan Smith Building, Room E216 & Online via Zoom
Registrations have closed
Header image: "Cherry blossom #1" by Blarvar
Literary exchange enables readers to immerse themselves in unfamiliar worlds, providing an opportunity to engage with thematic dialogues across different cultures and the translation of literary works. Translation, as highlighted by Gayatri Chakravorty Spivak (2000), is both necessary and challenging, yet it plays a pivotal role in facilitating literary exchange. Through translation, readers gain access to ideas and traditions from cultures beyond their own. This project underscores the significance of literary exchange, including the translation process, in fostering cultural diplomacy and forging connections between specific locations.
To explore the bonds formed through literary exchange and the underlying mechanisms, this project focuses on the growing interest in contemporary Australia-Japan literary exchange as a form of literary border crossing. Specifically, we examine three forms of border-crossing: Japanese literary works with Australia-related themes, Australian literary works with Japan-related themes, and Australian literary works translated into Japanese. Notable examples include Iwaki Kei's Sayōnara, orenji (Farewell, My Orange, 2013), written by a resident Australia-Japanese author, Cory Taylor's My Beautiful Enemy (2013), and the Masterpieces of Australian Contemporary Literature Series. Launched in 2012 with support from the AJF, this series aims to translate Australian literature into Japanese.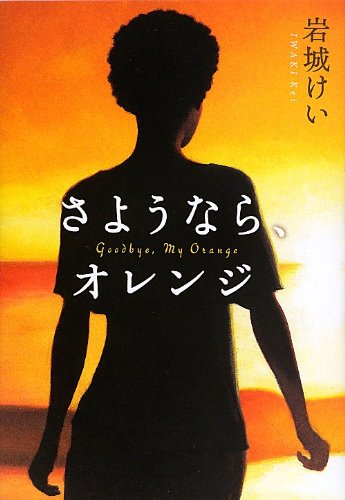 The project will bring together general readers, translation industry professionals and literary academics/students from various countries, with an emphasis on Australia and Japan, in a hybrid (face-to-face and online) two-day symposium hosted by the University of Queensland. A small exhibition will accompany the symposium. Presenters and attendees will be invited from across Australia and Japan, with three keynote speakers featured. These are the award-winning author Iwaki Kei; Japanese literary scholar and translator Meredith McKinney, who translated Iwaki's Sayōnara, orenji as Farewell, My Orange (2018); and Australian studies scholar Yasue Arimitsu, who is the driving force behind the Masterpieces of Australian Contemporary Literature Series. The symposium aims to facilitate dialogue between participants and develop a deeper understanding of the cultural relationships between Australia and Japan.
---
シンポジウム 越境する文学
日本文学とオーストラリア文学の交差による文化外交
日本文学とは、オーストラリア文学とは何でしょう。シンポジウムでは、そうした文学の領域的枠、言語的・文化的境界を含め、さまざまな境界を視野に入れながら日豪間の越境する文学について考えていきます。文学のテーマを通した対話、そして英語・日本語間の翻訳も「越境」の手段とみなすことができます。
シンポジウムでは、三つのかたちの越境文学について取り上げます。一つは、オーストラリア在住の日本人作家、岩城けい氏の作品にみられるような、オーストラリアを描く日本語の作品です。二つ目は、日本に関係するテーマを取りあげたオーストラリアの作家の作品です。三つ目は翻訳、現代企画室出版の「オーストラリア現代文学傑作選」をはじめとするオーストラリア文学の日本語への翻訳です。
こうした越境文学を考えるにあたり、三名の基調講演者をお招きしています。デビュー作『さようなら、オレンジ』(2013) で太宰治賞ならびに大江健三郎賞を受賞した作家の岩城けい氏、日本文学研究者で翻訳家でもあるメレディス・マッキニー氏、日本におけるオーストラリア研究の第一人者である有満保江氏にご講演いただきます。『さようなら、オレンジ』の英語訳 Farewell, My Orange (2018) を手がけたのはマッキニー氏です。有満氏は、「オーストラリア現代文学傑作選」プロジェクトに深く関わりました。
シンポジウムは、対面とオンラインのハイブリッド形式で開催します。越境する文学に興味のある方、日本とオーストラリアの文学に興味のある方、どなたでもご参加いただけます。お気軽にお申し込みください。
対面でご参加の方から、抽選で数名の方に岩城けい著『さようなら、オレンジ』をプレゼントいたします。
Contact
Contact the symposium organiser, Dr Akiko Uchiyama, with any enquiries at a.uchiyama@uq.edu.au.
This symposium is supported by the Australian-Japan Foundation.