On Tuesday, September 26th, the UQ School of Languages and Cultures embarked on a remarkable journey as it celebrated its 21st birthday. This momentous event brought together esteemed colleagues, industry stakeholders, and special guests, transforming it into an evening of shared joy and appreciation.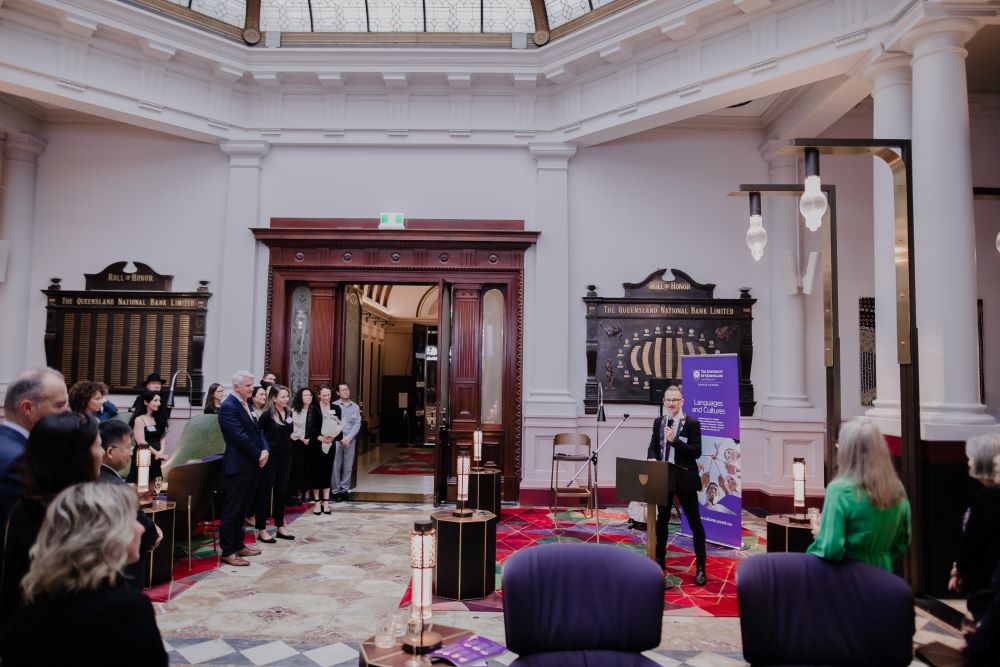 As we recount this unforgettable celebration, we extend our heartfelt thanks to all who graced the occasion, including Vice Chancellor Professor Deborah Terry and Mr. Joe Kelly MP for Greenslopes, who delivered an inspiring speech. Additionally, our deepest gratitude goes out to the immensely talented Waveney Yasso, who delivered a beautiful Acknowledgment of Country, and Clayton Po Ching, whose musical talents provided enchanting entertainment throughout the night.
In her illuminating speech, Vice Chancellor Professor Deborah Terry delved into the historical significance of language teaching at the University of Queensland. She took a moment to remember Hermiene Ulrich, a trailblazing woman who, in 1911, became the first female lecturer at UQ, imparting knowledge in French and German. Hermiene's pioneering work in curriculum development laid the very foundation for language education at UQ. It was particularly fitting that this event coincided with the official European Day of Languages.
Today, the School stands proud as a powerhouse offering students a diverse portfolio of nine languages, spanning Asia and Europe. In addition to these, it offers programs in Linguistics, Applied Linguistics, and the latest addition, English as an International Language. This array of offerings opens doors for students to connect with billions of individuals across five continents, a true gift in the words of evolutionary biologist Mark Pagel.
Learning a new language is akin to opening a window to new perspectives, enriching one's life with unique ways of seeing, thinking, and interacting with the world. It not only broadens employment horizons but also enhances travel experiences, making it a treasure in today's globalized world.
Our School has actively embraced the rich linguistic tapestry of Queensland. From Indigenous languages to those introduced by non-Indigenous people in the 19th century, the state's linguistic diversity is profound. Our School, in partnership with Indigenous communities, has contributed significantly to the documentation and revitalization of Australian Indigenous languages. This effort has also created educational pathways for Indigenous language group members to lead language revitalization initiatives in their communities.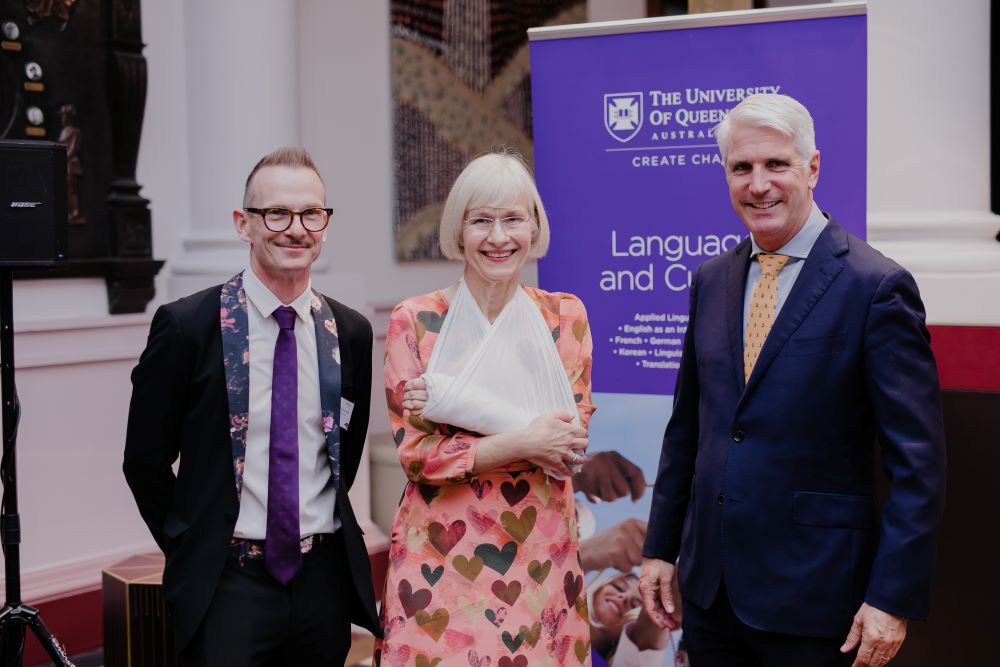 In our modern, multicultural society, the School's language skills and cultural knowledge are invaluable. This significance will be magnified in 2032 when Brisbane hosts the Olympic and Paralympic Games, a monumental linguistic gathering. The School is well-prepared to play a central role in preparing Queensland for the linguistic and cultural challenges of hosting the Games.
Over the past 21 years, our School has evolved into a formidable linguistic force, imparting knowledge to over 10,000 students. We would like to extend our sincere congratulations to all who have contributed to the School's growth and development, thanking them for their unwavering dedication in sharing the priceless gift of language and culture.
As we wish the School of Languages and Cultures a very happy 21st birthday, we eagerly anticipate many more years of excellence and contribution to the world of linguistics and cultural understanding.
We also extend our gratitude to the dedicated staff and volunteers who worked tirelessly to make this celebration an overwhelming success.