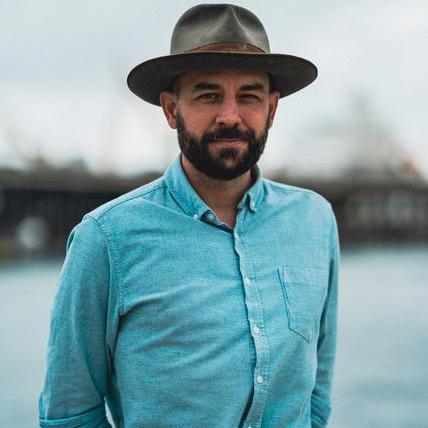 The School of Languages and Cultures is delighted to welcome Dr Clint Bracknell to the School under his new appointment as Professor of Linguistics.

Professor Bracknell is a Noongar ethnomusicologist and songwriter coming to UQ from the south coast region of Western Australia. He leads an Australian Research Council program of research investigating connections between song, language and landscapes.

Professor Bracknell recently co-translated a complete Shakespearean theatre work (Hecate 2020) and a dubbed feature film (Fist of Fury Noongar Daa 2021), both world-firsts for languages of Australia.

He received the 2020 Barrett Award for Australian Studies, the award for Best Composition in the 2020 Performing Arts WA Awards, the 2021 Research Engagement Award at ECU, and the 2017 Wingara Mura Excellence Award at the University of Sydney. His 2016 PhD on the aesthetics of Noongar song was awarded UWA's prize for most outstanding thesis.

An elected member and Deputy Chair of the Australian Institute of Aboriginal and Torres Strait Islander Studies (AIATSIS) Council, Clint is also Chair of the AIATSIS Foundation. He is on the ARC Centre of Excellence in the Dynamics of Language (CoEDL) Advisory Committee and represented CoEDL at the 2015 United Nations Expert Group on Endangered Languages meeting.

Professor Bracknell received his Doctor of Philosophy from the University of Western Australia (UWA) in 2016, after receiving his Bachelor of Arts from Murdoch University (MU) in 2002 and Graduate Diploma of Education from Edith Cowan University (ECU) in 2005.

With credits as composer, sound designer and musical director for more than ten main stage productions, including Hecate which The Australian lauded in its 'Best of 2020' year-in-review, Clint maintains a significant creative research agenda. He leads the development of Noongar performance and language resources available at https://www.mayakeniny.com.

In addition, Professor Bracknell is currently running five research projects, including three ARC projects, with total funding worth $2.5M.

We are excited for Professor Clint Bracknell to be joining the School at the start of 2022, supported in the initial years of his appointment by strategic funds from the Vice Chancellor and the Faculty.