Chinese language teaching staff in the School of Languages and Cultures together with the UQ Confucius Institute facilitated various activities to provide visiting students and teachers with a "taste" of learning Chinese at The University of Queensland on 14 February.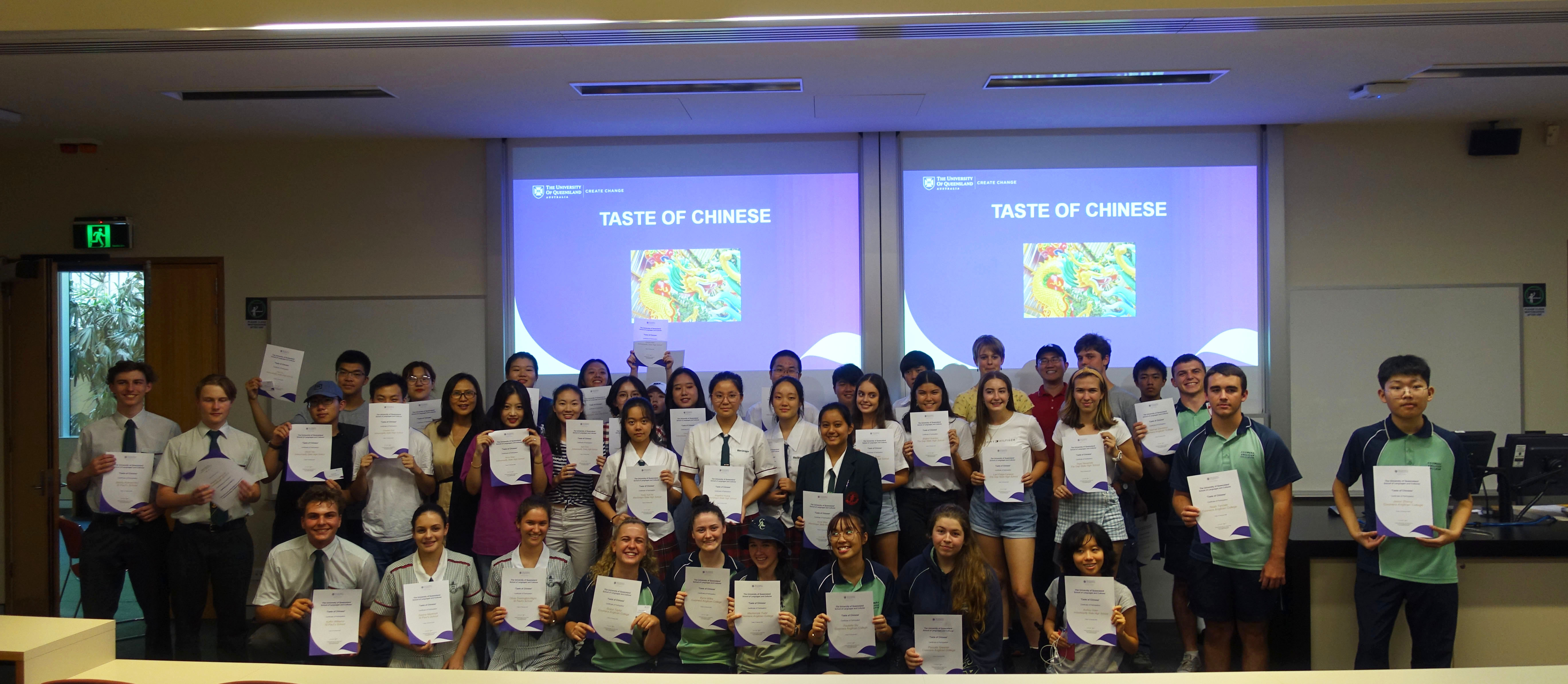 Dr. Sheng-Hsun Lee first presented an overview of the program and Chinese language learning resources available on campus. Subsequently, Dr Wendy Jiang and Ms Shirley Liu engaged the participants in practising speaking Chinese through activities on Chinese songs, rhyming riddles, and Chinese zodiac signs. In their session on written Chinese, Dr. Chunxuan Shen and Dr Yen-Ying Lai presented the beauty of Chinese character writing and its evolution through multimedia and authentic teaching materials. Students commented that it was their favourite activity as they learned about the history of the characters.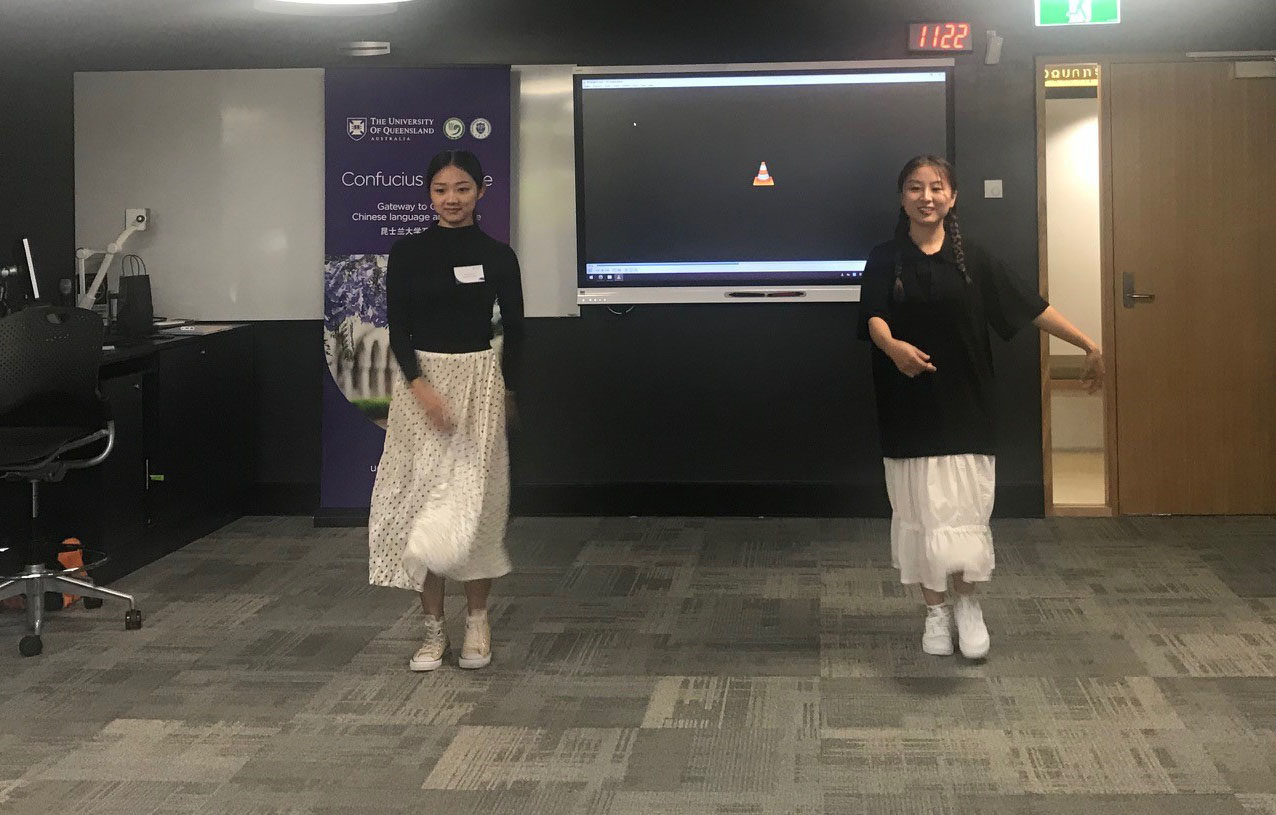 The Confucius Institute at The University of Queensland (UQ CI) was an integral part of the "Taste of Chinese" program. The warmly received CI classes introduced students to mask painting, traditional paper cutting and Chinese dance which was very popular amongst the students.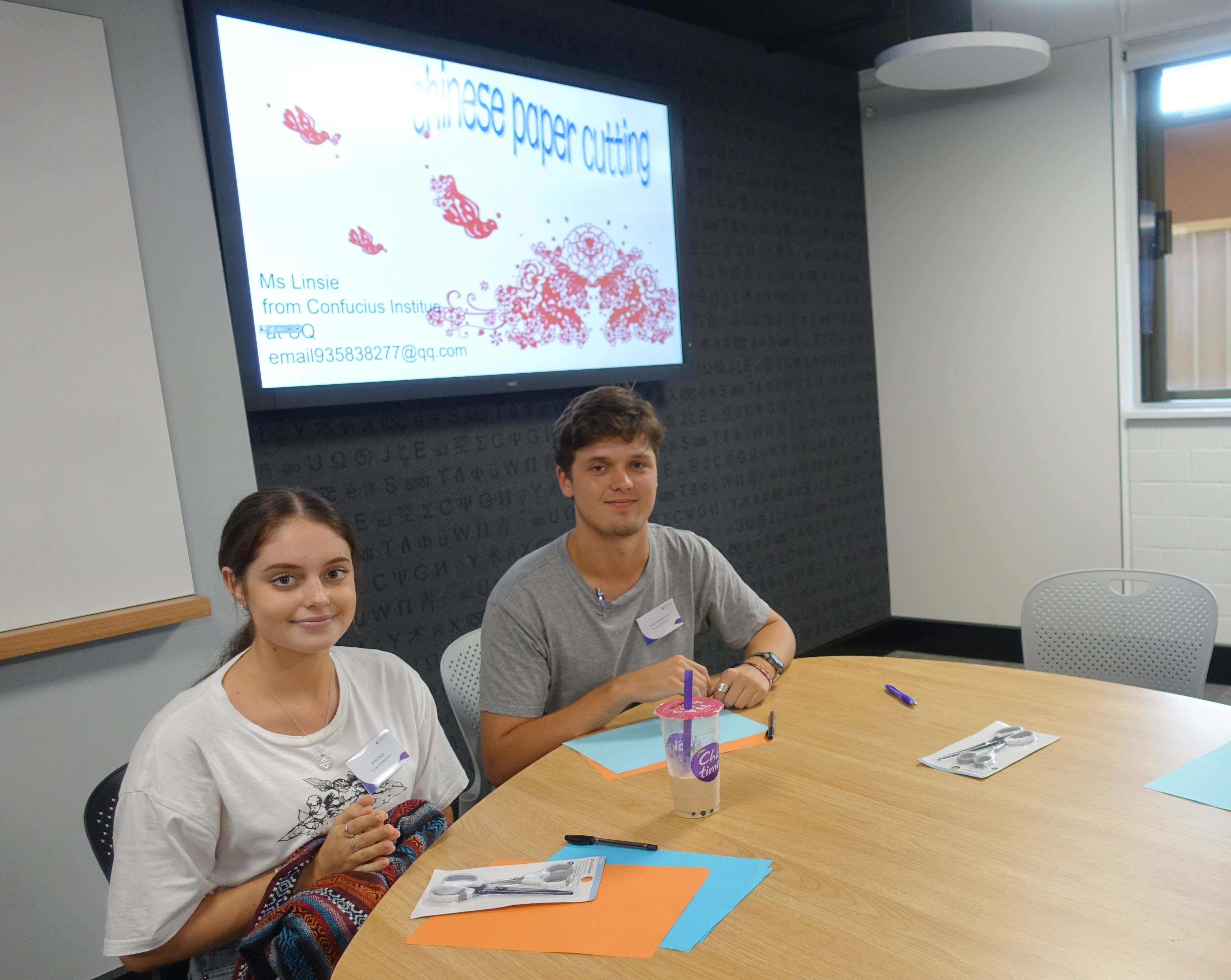 To view all photos from the event, please visit our Facebook page