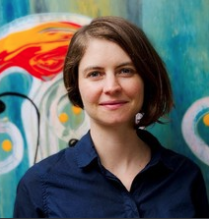 Congratulations to School of Languages and Cultures lecturer in Japanese, Dr Lucy Fraser, who has been awarded The 13th Inoue Yasushi Award for Outstanding Research in Japanese Literature, Culture and Art in Australia and New Zealand. Dr Fraser is the recipient of the award for her 2018 publication "Dogs, gods, and monsters: the animal–human connection in Bakin's Hakkenden, Folktales and Legends, and two contemporary retellings", in Japanese Studies journal vol. 38, no. 1, 2018.  
Dr Fraser will be presented with the award at a special event held at The University of Sydney on 8 November, with will include a screening of one of the films she discusses in her research 'Fusé: Memoirs of a Huntress' (2012, Masayuki Miyaji). Dr Fraser will also give a presentation at the event based on her paper. For more on the event, click here. 
About the Inoue Yasushi Award
Inoue Yasushi was a prominent post-Second World War novelist and poet. He wrote in many genres ranging from contemporary novels focusing on social problems to historical novels. He was a unique writer who managed to combine serious themes with fascinating and intriguing plots. Inoue's works are still very popular, reaching a wide general readership as well as scholars and intellectuals. 

The Inoue Yasushi Memorial Foundation established the award in order to encourage Australian interest in Japanese literature generally, and in Inoue Yasushi more particularly. The Foundation also generously donated 28 volumes of Inoue Yasushi's collected works, which can be found in the East Asian Collection at the University of Sydney's Fisher Library.