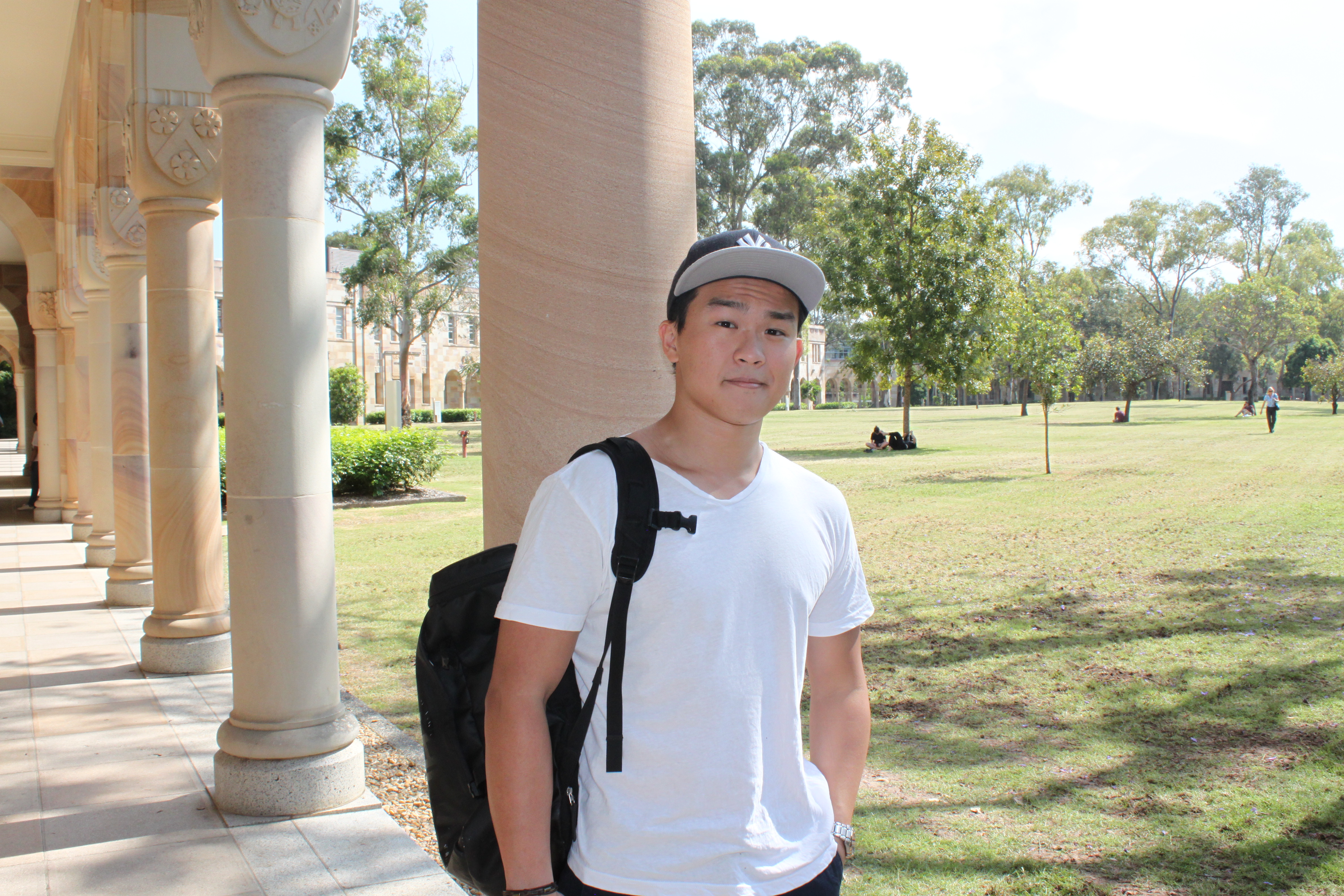 Maxer Lye, a Bachelor of Arts student at The University of Queensland was one of forty international students from around the world to be selected as a 2017 Brisbane International Student Ambassador (BISA). BISA's are appointed to share their real-life Brisbane stories to their home country networks via social media. We recently caught up with Maxer to learn about his BISA experience, and to hear about his language-learning journey at the School of Languages and Cultures. 
What was your interest in becoming a Brisbane International Student Ambassador?
I became a 2017 BISA to sort of "give back" to the city where I have spent nearly half my life, before I'm due to return to Singapore. Through the BISA program I've come to learn a lot more about Brisbane and Queensland as a whole, and I've had the opportunity to learn intricate details about things I took for granted like the history of the Queen Street Mall. The program offered plenty of amazing events as well, such as getting to go to North Stradbroke Island, and visiting the beautiful Scenic Rim.
What were your 2017 BISA highlights?
2017 has been a great year, and I had many exciting opportunities as a BISA. I would have to say though that one of the best aspects of the Brisbane International Student Ambassador program is the people - you get to meet, befriend, and make lifelong memories with a whole bunch of very diverse people from many different countries and all sorts of backgrounds, which really gives you a great global perspective.
You mentioned that you are a keen language learner! Can you tell us about your language-learning experience here at UQ?
My passion is learning about new cultures and languages, and this naturally extended into a curiosity about world history and international affairs. Learning languages gives you a whole new insight into a foreign culture. There are little nuances in language that reveal much more than you would think possible. Korean, for instance, is one of the most respectful, hierarchal cultures, and you can tell this based off the way their grammar is built around several levels of respect. Of the languages I learned at UQ, my favourite in terms of the writing system is Korean, while in terms of spoken language I find French to be the 'prettiest'. Learning languages also made me realise how lucky I was to grow up speaking English and Chinese, since these two languages are in my opinion, in terms of learning curve, two of the hardest ones to master.  
Do you have any advice for future students who may be thinking about studying a language?
I would definitely recommend studying a language if you haven't already - simply because there's literally no downside to it. Professionally, it looks good; socially, it's useful; and you get to broaden your cultural understanding as a result! I studied French, Spanish, Korean and Japanese at The University of Queensland's School of Languages and Cultures, and I wouldn't change my language-learning experience!
For more information about studying languages at UQ click here. 
Applications for the 2018 Brisbane International Student Ambassador Program are now open. If you are interested in finding more information about the program click here (external website).