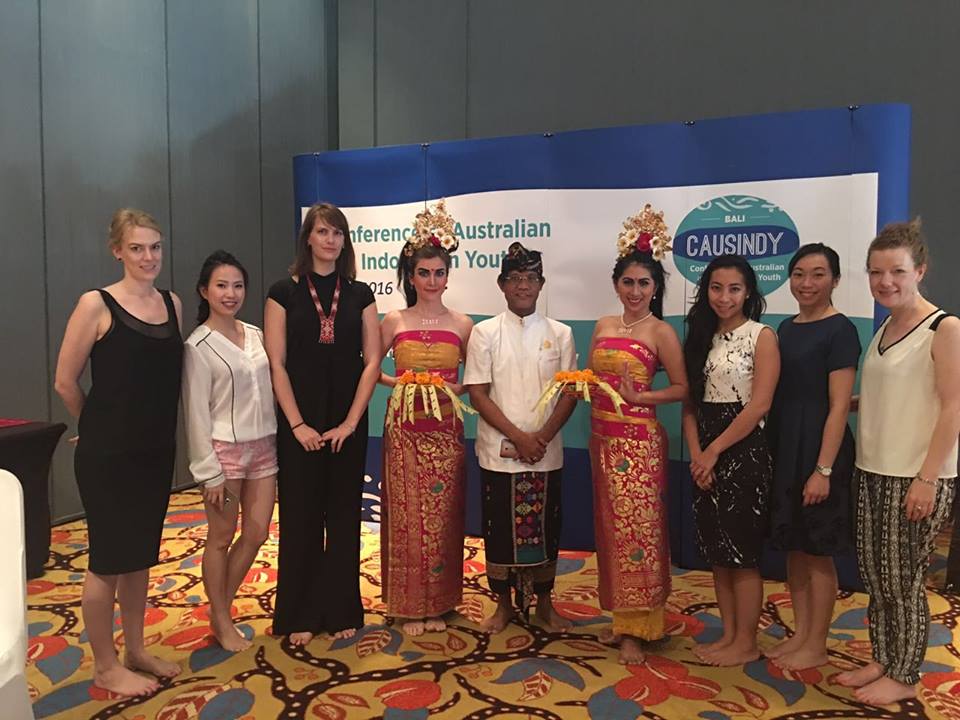 PhD Student Jane Ahlstrand has recently returned from Bali where she participated in the annual Conference of Australian and Indonesian Youth (CAUSINDY) which promotes cross cultural relations between our two countires. While there Jane had her Indonesian TV debut where she was featured in a story on learning Balinese dance in Bali...
The CAUSINDY conference was designed to bring together youth from Australia and Indonesia from a diverse range of backgrounds who share a deep-seated interest in improving relations between our two countries.
Fifteen delegates from Australia and fifteen from Indonesia from a diverse range of backgrounds were selected to gather for four days to work on sustaining and improving the bilateral relationship. I was chosen mainly due to my background in promoting Indonesian arts and culture in Australia as well as my language skills, having won the National Australia Indonesia Language Awards last year.
A number of interesting panels were held that covered issues from politics, business, the environment and the arts and culture.The networking opportunities were great. I think I made some good friends and I finally managed to meet the Australian Consul-General in Bali which was something I had been longing to do!
Following on from the conference, I am now working with a team to develop a website that seeks to build a bridge between the two countries through the promotion of the arts. It will feature a blog, a collaborative space, a calendar of events, and lots more! We would like to document and promote activities in the arts that may be overlooked and give voice to artists who are making a contribution to the art scene in Australia and Indonesia.
After the conference I was lucky enough to be filmed by NET. TV Bali who were doing a story on learning Balinese dance. I was so thrilled to have the chance to invite the TV cameras into my beloved dance studio in Bali where I had been learning to dance since 2011. A few years ago, I never imagined that I would be on Indonesian TV but I guess as an Australian who speaks Indonesian and performs Balinese dance, I'm a bit of a novelty!
Jane Ahlstrand, PhD Candidate
You can view the NET. TV episode featuring Jane here.