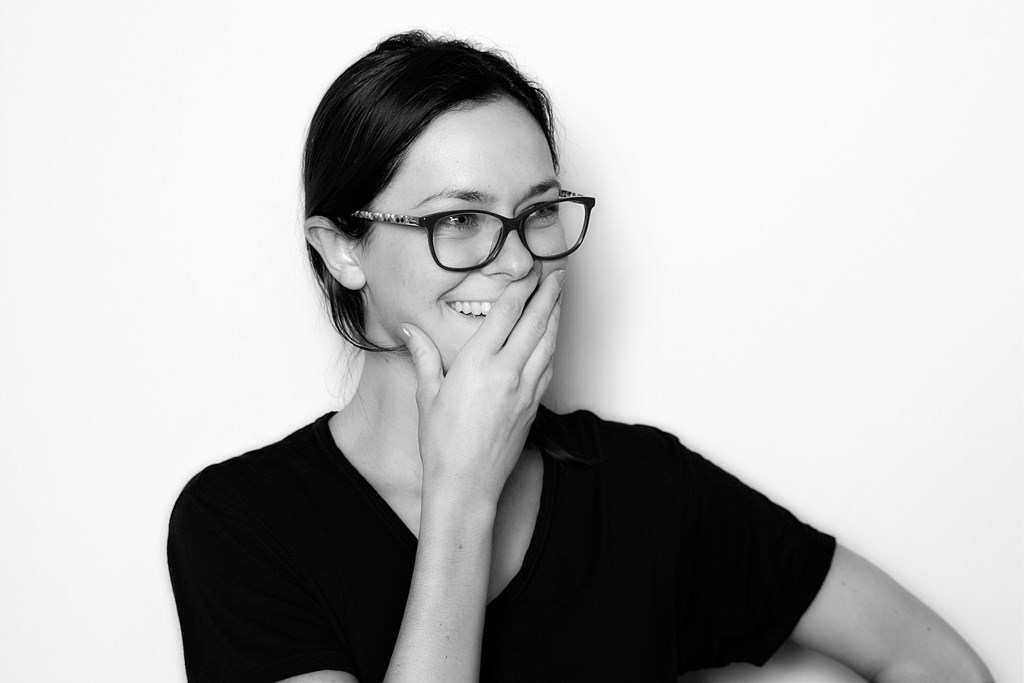 Emily Miller completed her Bachelor of Arts with an Extended Major in French, and Minor in Anthropology at UQ in 2014. She has since completed Honours in French achieving Honours Class I for her thesis on theatrical and cinematic representations of Chibanis. Emily is the two-time recipient of the Mabel Pingel Scholarship, and is currently directing her second French theatre production. She shares her experience with us.
Tell us a bit about the play you are working on…
I am currently directing Brisbane's second-ever French theatre production. The show is performed entirely in French, complete with a native speaking cast. The production uses English surtitles (subtitles for theatre and opera) to ensure that those people not fluent in the French language can participate in an authentic cultural experience. The piece, entitled Le Dieu du carnage (God of Carnage) was written by well-known French playwright Yasmina Reza. The project is the fruit of my involvement with Brisbane's North-side community theatre group Growl Theatre Company, where last year, I decided to merge my two great loves, theatre and the French language.
Last year's production, Trois Versions de la vie, (Life x3) was met with great enthusiasm. Given that this was the first production of its kind in Brisbane, we were particularly thrilled to have entirely sold out, with 300 plus audience members purchasing tickets. The support shown by the spectators helped Growl Theatre to buy a specialised lighting truss for their heritage listed space. But, more importantly, it has allowed for another French language production to take place this year.
Happily, this year's French production, Le Dieu du carnage (God of Carnage) is cast and well underway.  Another Yasmina Reza masterpiece, it will be, once again, surtitled in English to allow the production to be accessed by Francophones and Anglophones alike.  This year, our engagement with more French associations and high schools teaching French in Brisbane than ever before, has been met with positive responses.
We are also delighted to announce that due to the success of last year's show, we have decided to tour the show to Toowoomba, where it will be seen by local high school students, language learners and Francophiles alike. The show is a wonderful opportunity for language learners to assess their skills and share in a night of French cultural emersion. I have also started work on a pedagogy guide that will be available to students, so that attending the show can be a learning experience outside of the classroom.
How has French at UQ helped you with your current project?
Last year, the entire UQ French department came and watched the play, and I am told they will be attending this year's show, too! The French department is an immeasurable web of knowledge and expertise and again, this year, I have the support of a vast network of past lecturers. Their support in endorsing and distributing the promotion material has been pivotal in exposing the show to UQ language students. I believe that theatre can play an important role in language acquisition and this year, two of my crew members are UQ students studying French. Their involvement in the production has made me think about using the project to create a WIL (work integrated learning) opportunity for UQ French students, where they can apply their French language skills in context, working collaboratively on a project.
What are your plans for the future?
My plans for the future include continuing to make French theatre available to Brisbane and the wider community. Our tour to Toowoomba will be a test to see how this type of theatre is received regionally. Once again, I hope that the success of this year's project will open doors that will lead on to producing French works annually. It is an aspiration of mine to continue to work within the arts, whether that be directing and acting, or using my research to examine and discuss new plays. It would be idealistic to open a French theatre company as Sydney and Melbourne have done. Brisbane is producing more and more amazing music and art and I hope to continually contribute to that body of work.
Le Dieu du carnage will be playing at the Growl Theatre from Friday 28 October – Saturday 5 November 2016. Ticket are already flying out the door, to ensure that you don't miss out - please book your tickets via our website http://growltheatre.org.au/buy-tickets/ or direct your enquiries to boxoffice@growltheatre.org.au.