During the month of July,  the UQ School of Languages and Cultures proudly shares the success of TESOL students who participated in an immersive study tour for Bachelor of Education students from The University of Hong Kong, hosted by The Queensland Institute (QI).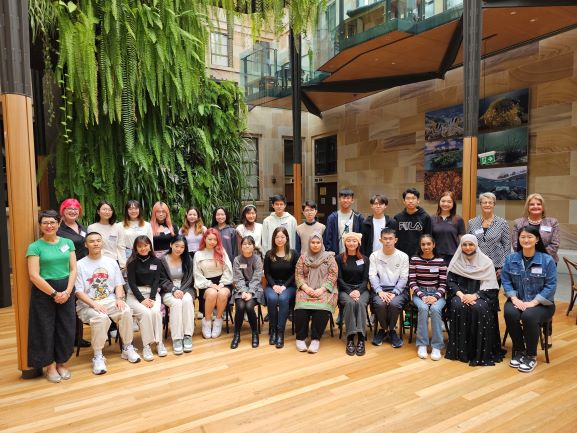 This cross-cultural program facilitated TESOL practical professional development and fostered lasting connections among aspiring language teachers during their enriching 4-week stay on campus.
The Hong Kong Student-Teacher Program was a success, thanks to the invaluable contribution of recent UQ School of Languages and Cultures Master of Applied Linguistics (TESOL Major) graduate, Leslie Qingmiao Cheng, who played a pivotal role as a QI Program Support Officer. Leslie's professionalism was instrumental in ensuring the program's resounding success.
"I loved being part of the program because the effective communication within the team made collaboration effortless. The well-planned and thoughtfully designed tasks allowed me to understand my role and responsibilities clearly," said Ms. Cheng 
"The supportive QI team not only recognised but also valued every effort we put into the project, creating a truly motivating and encouraging environment."
Ms. Fiona Wiebusch, Co-Founder of The Queensland Institute, commended Leslie's excellent administrative and student welfare support.
"Leslie's approach exemplifies the qualities we aim to cultivate in TESOL educators – sharing knowledge with compassion and presenting a global perspective." said Fiona.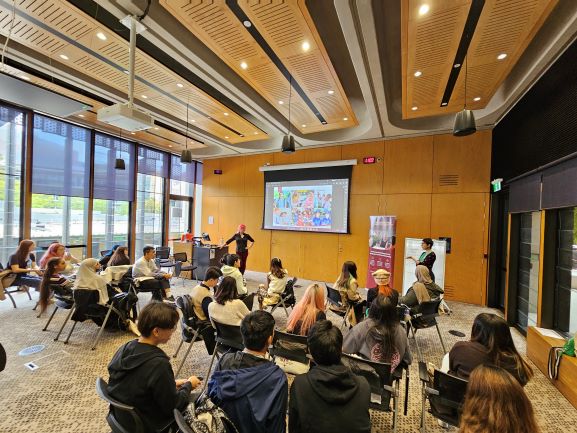 Our Masters of Applied Linguistics (TESOL major) and PhD students actively participated in a networking event during the program, sharing their Australian student life experiences with the Hong Kong students. Through candid discussions, they fostered meaningful connections and promoted cross-cultural understanding, enriching the experience for all involved.
Our School Faculty also contributed by participating in the closing events. Their inspiring messages resonated with all participants, encouraging them to embrace the transformative power of language education and consider further studies to enrich their teaching careers.
"As advocates of global education and cultural exchange, the School of Languages and Cultures takes immense pride in collaborating with The Queensland Institute – a leading provider of teacher development short courses in Brisbane," said Associate Professor Noriko Iwashita
"Together, we are committed to empowering students embarking on their journey in TESOL, equipping them to thrive in an interconnected world."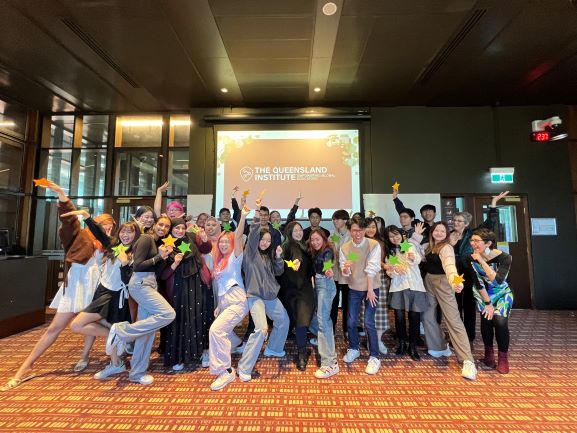 The success of the Hong Kong Student-Teacher Program stands as a testament to the shared values of our institutions. We are delighted to witness the impact of this industry collaboration and are excited to continue nurturing partnerships that facilitate cross-cultural learning and educational excellence. Together, we continue to shape a brighter future for aspiring language teachers and students alike.
---
To gain further insights into the experiences of our TESOL students in the Hong Kong Student-Teacher Program, we invite you to watch the video highlights below: