The School of Languages and Cultures' French discipline is raising money to support transformative experiences for new generations of French students, enabling their participation in activities such as study abroad, internships and conferences.
Through the French Language Legacy Award, we can remember those who have come before while creating lifechanging experiences for future French language students.
French studies occupy a special place in UQ as an immersive discipline with a close-knit community, attracting passionate individuals who are keen to experience an expansive view of the world through the study of the French language, its speakers, and their cultures.
Language broadens horizons; former French students have claimed that their studies, and associated experiences, have changed their lives for the better.
One such French student, Miss Dorothy Marsden (1919-2020), graduated from UQ in the late 1930s, eventually teaching French at Ipswich Girls Grammar School for an extraordinary 42 years.
A beloved and influential member of the community, Miss Marsden bequeathed $5,000 to the Faculty of Humanities and Social Sciences (formerly Faculty of Arts).
Her thoughtful gift provided the seed funding for this award; welcoming an opportunity to reconnect with members of the French community, while honouring the stories and generous spirit of those who came before.
While this Award was seeded by Miss Marsden's legacy donation, French Discipline coordinator Dr Barbara Hanna explains that a legacy is not just financial.
"It can recognise the influence someone has made on the world," Dr Hanna said.
"In our fund-raising campaign, we encourage people to donate to honour someone who has had an influence on them and their relationship with French."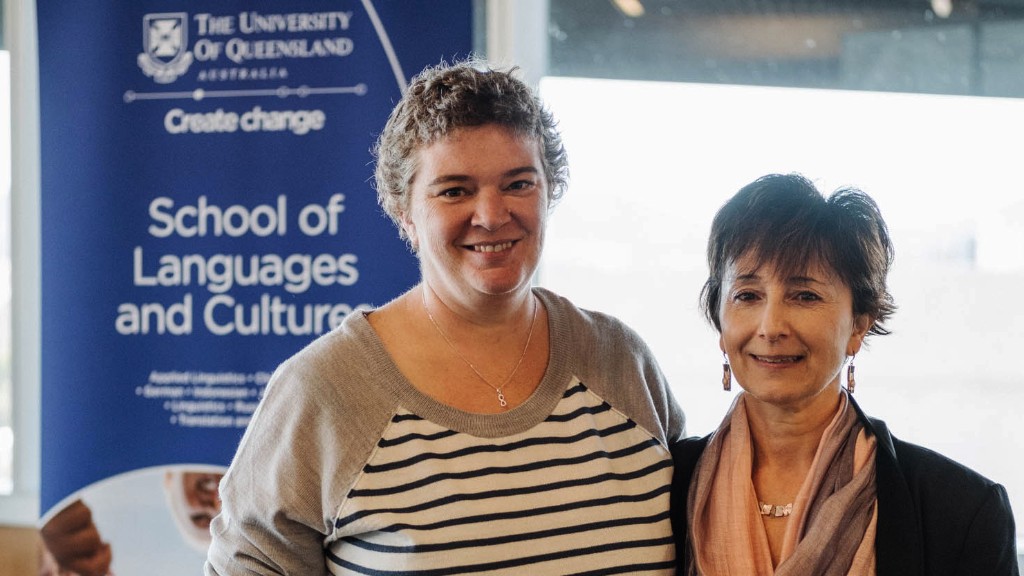 The French team donated in honour of UQ scholar Emily John (1978-2019), whose commitment, drive and passion shone in Shakespeare workshops in Montpelier, humanitarian work in Togo and French teaching in Longreach.
While Emily continues to inspire staff within the discipline, by donating in her honour, UQ staff hope to ensure talented French students are afforded these much-needed opportunities well into the future.
"Legacy isn't just about the past; a legacy looks to the future.
"We hope that in the future we will be able to support more students of French to achieve their ambitions," Dr Hanna said.
While the French Language Legacy Award celebrates the study of French, it honours the past to inspire future generations of French students.
Following an announcement from UQ that global experiences will commence in Semester 2, 2022 the French Team's fundraising effort to establish this scholarship hopes to support a range of enrichment experiences for students including studying abroad.
President of the French Teachers Branch of the Modern Language Teachers Association of Queensland (MLTAQ) Erin Peters highlights the importance of fostering language learning.
"Studying French gives students a global outlook and the opportunity to develop a lot of skills, particularly empathy, they may not get in other areas," Ms Peters said.
"This Prize is a fantastic opportunity to enable real-world experiences for students to enrich their French language skills, which is ultimately essential to this discipline.
"We want to do anything we can to support the study of French, and anyone involved with the language," she said.
Having made a generous contribution of $5,000 the French Teachers Branch of MLTAQ aims to promote and facilitate a range of student-centred activities that foster high standards in learning French.
We invite you to join us in honouring these and other former students and staff or simply to celebrate your own experience of studying French. The funds raised will support the establishment of the French Language Legacy Award, in perpetuity, ensuring French always has a place at UQ.
Above all, a legacy is future-oriented and together, we can ensure French students are encouraged and enabled to pursue their dreams for generations to come.