In June, UQ took part in the The Push-Up Challenge which is an initiative to help shine the spotlight on the number of lives lost to suicide in 2019 and raise awareness of mental health.
The School of Languages and Cultures participated with two of our teams topping the leader board: Polyglot Pushers and UQ MAJIT.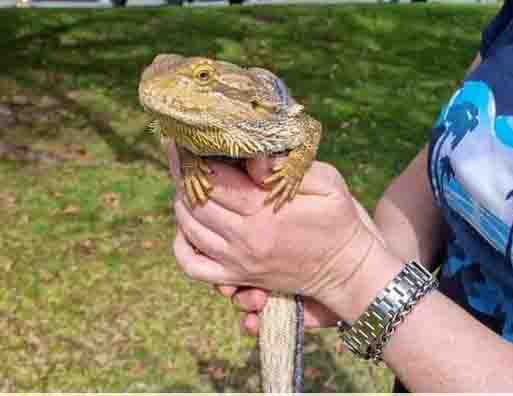 The Polyglot Pushers raised $1,791 and did 29,571 push-ups. The team members were: Andrew Scott.; Anne Walsh; Annita Stell; Beth Kearney; Boya Zhang; Greg Hainge; Jessica Cockerill; Kari Sullivan; Paul Moore; Peter Crosthwaite and Seb Dianati....with their team mascot 'Elim' – the bearded dragon!
UQ MAJIT raised $1,269 and did 24,274 push-ups. The team members were: Brendan T; Grace L; Hideaki M; Julie S; Mariko K; Sara-Jane S; Sarai C; Shannon W, Tony A and Xinying W.
Congratulations to both teams!