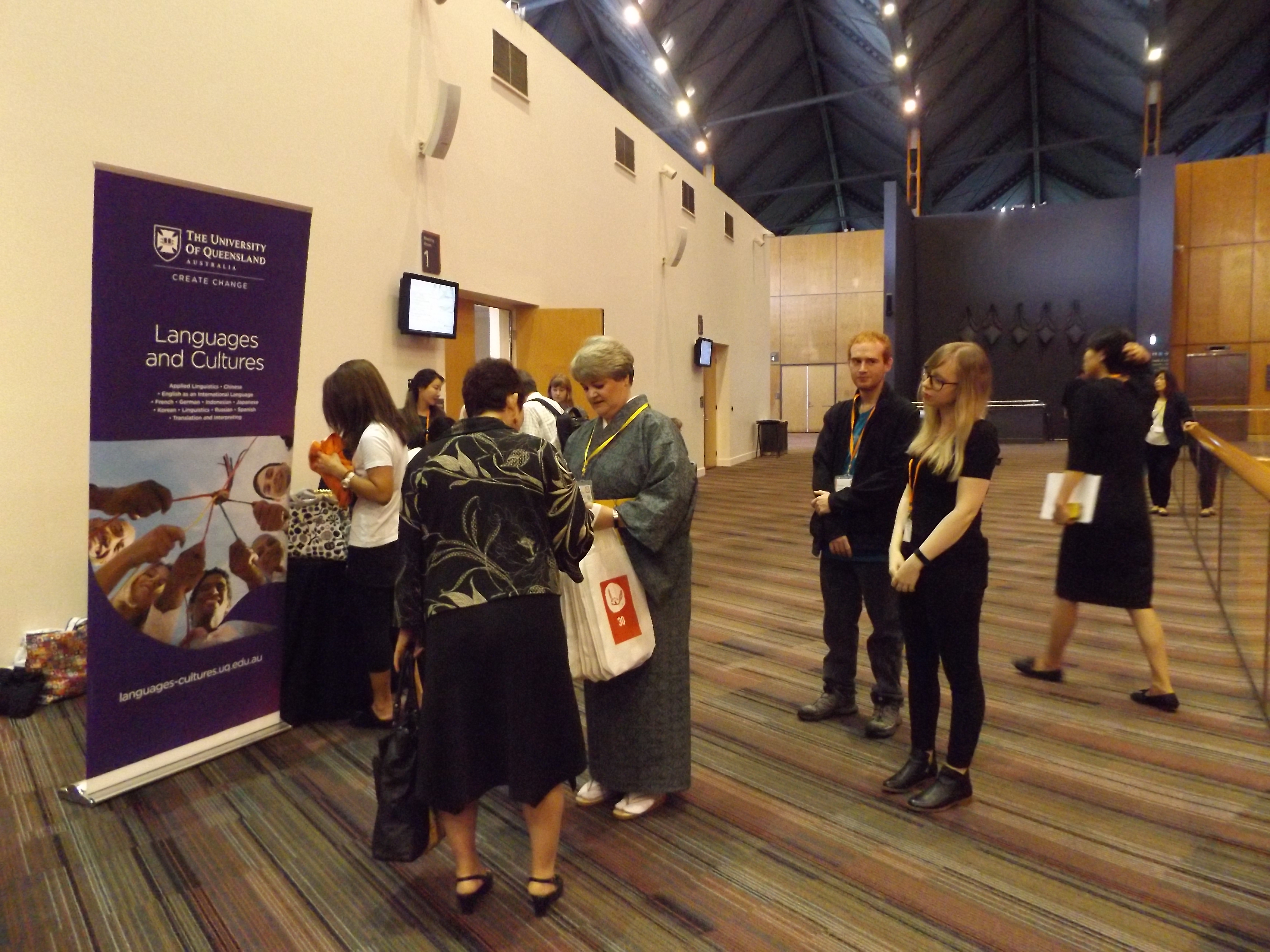 UQ School of Languages and Cultures was proud to be platinum sponsor of The 30th International Japanese-English Translation Conference (IJET-30) held in Cairns last week. The conference was a unique opportunity for Queensland-based practitioners and UQ interpreting and translation students to network with colleagues from around the globe and to gain professional development in issues relating to Japanese interpreting and translation. Speakers included translators with decades of specialist experience, scholars tackling issues of ethics and professionalism, and interpreters from Australia who could throw light on the current trends in the Japanese market.
Current students from the Master of Arts in Japanese Interpreting and Translation (MAJIT) program played an important role as volunteers. One of our volunteers, MAJIT 5th year student Hiroko Kobayashi, was one of five finalists in the JAT Translation Competition, announced at the conference dinner.
Former UQ lecturer Professor Judy Wakabayashi (currently at Kent State University) and current MAJIT lecturers Hideaki Maruoka, Tony Atkinson and Junko Ichikawa as well as alumni Leon Wolff and Blake Baguley gave fascinating and informative presentations on topics ranging from global professional practice to the Hague Convention.
The conference is organised by the Japan Association of Translators (JAT), an 800 member-strong organization with members from around the globe. The conference is held in Japan every two years and in English-speaking countries the intervening years. The last IJET conference in Australia was IJET-20 in Sydney in 2009.