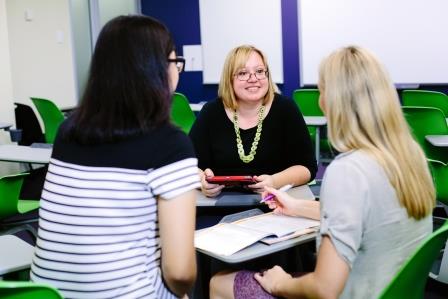 Dr Annie Pohlman was the recipient of a Discovery Early Career Researcher Award (DECRA) from the Australian Research Council (ARC) at the end of 2016. The award provided her with the financial support and opportunity to work on a project over the next 3 years specifically looking at torture under the New Order military regime in Indonesia (1965-1998).
During the regime in Indonesia, high numbers of civilians experienced torture and ill-treatment at the hands of members of the security services and their proxies. Reports of torture were collected and published during this period by a range of Indonesian and international organisations, including the Indonesian Institute for Legal Aid (YLBH), Asia Watch, Human Rights Watch and Amnesty International.
Work on her project commenced late last year when she engaged two Indonesian language students to work with her as part of a UQ Summer Research Project to catalogue, translate and conduct preliminary coding analysis on some of these published reports.
Over the next 3 years Dr Pohlman's project will also uncover how serious violence becomes entrenched within security forces, how specific forms of torture evolve over time, and reveal the relationship between spectacular and interrogative forms of this violence.
"This Indonesia-based study will help us to understand how torture practices develop within security institutions, such as the military and police".
 "By mapping how torture spreads and evolves over time, this may lead to the development of effective strategies to prevent torture, in Indonesia and in other parts of the world", she said.
ARC DECRA's are awarded up to approximately 200 researchers each year and help support early career researchers to advance and undertake research contributing to Australia's knowledge base.
If you are interested in keeping up to date with the progress of Dr Pohlman's research you are able to view her project here.