The University of Queensland, School of Languages and Cultures announces

The 9th International Conference on Intercultural Pragmatics and Communication
INPRA 9
21-23 June 2022
Gordon Greenwood Building 32
Hybrid Conference (Online & In-person)
The University of Queensland
Located just seven kilometres from Brisbane's city centre (accessible by car or public transport), UQ St Lucia is renowned as one of Australia's most attractive university campuses.
Getting to UQ's St Lucia Campus
Conference Convenors:
Prof Michael Haugh (The University of Queensland, Australia)
Dr Valeria Sinkeviciute (The University of Queensland, Australia)
Prof István Kecskés (State University of New York, Albany, USA)

 Follow us on Twitter
The journal Intercultural Pragmatics (degruyter.com) promotes the development and understanding of pragmatic theories and intercultural competence by publishing research that focuses on general theoretical issues, more than one language and culture, or varieties of one language. 
Languages is an international, peer-reviewed open access journal on interdisciplinary studies of languages and linguistics, indexed in Scopus and ESCI (Web of Science). We welcome contributions within any theoretical, experimental or applied approach.

INPRA9
The 9th International Conference on
Intercultural Pragmatics and Communication
 21-23 June 2022
The University of Queensland
Brisbane, Australia
Call for Papers
The 9th International Conference on Intercultural Pragmatics and Communication (INPRA) will be held 21-23 June 2022 at The University of Queensland, Brisbane, Australia. The main aim of INPRA is to bring together researchers from around the world who have diverse scientific backgrounds but share the same field of interest – pragmatics, broadly understood as a cognitive, philosophical, social, and intercultural perspective on language and communication.
Abstracts (max. 300 words) are invited for papers on any topic relevant to the fields of pragmatics and intercultural communication, including but not limited to:
(i) Pragmatics theories: neo-Gricean approaches, relevance theory, theory of mind, meaning, role of context, semantics-pragmatics interface, explicature, implicature, grammaticalisation, speech act theory, presuppositions, (im)politeness, etc.
(ii) Intercultural, cross-cultural and societal aspects of pragmatics: research involving more than one language and culture or varieties of one language, lingua franca, computer mediated communication, bilinguals' and heritage speakers' language use, intercultural misunderstandings, effect of dual language and multilingual systems on the development and use of pragmatic skills, language of aggression and conflict, etc.
(iii) Applications: usage and corpus-based approaches, pragmatic competence, teachability and learnability of pragmatic skills, pragmatic variations within one language and across languages, developmental pragmatics, etc.
Presentations will be 20-minutes long plus 10 minutes for questions. All presentations will be in English.
Individual papers:
Individual papers will be thematically grouped into parallel sessions depending on the area of research.
Panels:
Panels of 3 or 6 papers are welcome. Panel organisers need to submit their panel proposal (max. 400 words; including the accepted panel contributors' names and presentation titles) via the submission system by the due date. Please make sure that your panel consists of 3 or 6 contributions.
Panel papers:
Panel contributors whose papers have been accepted by the panel organisers need to submit their abstracts via the submission system at the same time as the panel proposal by the due date.
Please note that no one can be presenting as first author more than twice.
Abstract submission:
Please submit your abstract via EasyAbs: http://linguistlist.org/easyabs/inpra9
Key dates:
Abstract submission deadline extended to February 6, 2022
Notification of outcome March 15, 2022
Abstracts
Submissions have now closed.
Deadline: February 6, 2022
Notification: March 15, 2022
Contact
Email: inpra2020@uq.edu.au
Chairs
Prof Michael Haugh
Dr Valeria Sinkeviciute
Prof István Kecskés
Scientific  Committees
Fabienne Baider (University of Cyprus)
Marcella Bertuccelli (Università di Pisa)
Philippe de Brabanter (Institut Jean-Nicod & Université Paris 4/Sorbonne)
Wei-Lin Melody Chang
(The University of Queensland)
Jonathan Culpeper (Lancaster University)
Juliana De Nooy (The University of Queensland)
Adriana Diaz (The University of Queensland)
Marta Dynel (University of Lodz)
Victoria Escandell Vidal (UNED)
Anita Fetzer (Universität Augsburg)
Maria José Fràpolli (Universidad de Granada)
Thorstein Fretheim (Norwegian University of Science and Technology)
He Gang (East China Normal University)
Dirk Geeraerts (University of Leuven)
Rachel Giora (Tel Aviv University)
Cliff Goddard (Griffith University, Brisbane)
Jagoda Granic (University of Split)
Victoria Guillén Nieto (Universidad de Alicante)
Marie-Noëlle Guillot (University of East Anglia)
Michael Haugh (The University of Queensland)
Janet Holmes (Victoria University)
Elly Ifantidou (University of Athens)
Napoleon Katsos (University of Cambridge)
Mohammad H. Keshavarz
​(Girne American University)
Ruth Kempson (King's College London)
Mikhail Kissine (Université Libre de Bruxelles)
Eliza Kitis (Aristotle University of Thessaloniki)
Local Organising Committee
Dr Adriana Diaz
Dr Sheng-hsun Lee
Dr Wei-Lin Melody Chang
Dr Juliana De Nooy
Assoc. Prof Marisa Cordella
Tatiana Larina (Peoples' Friendship
University of Russia, Moscow)
Hikyoung Lee (Korea University, Seoul)
Juana Marin Arrese
(Universidad Complutense de Madrid)
Carmen Maíz Arévalo
(Universidad Complutense de Madrid)
Meredith Marra
(Victoria University of Wellington)
Miguel Angel Martínez Cabeza
(Universidad de Granada)
Troy McConanchy (University of Warwick)
Jacques Moeschler (Université de Genève)
Kerry Mullan (RMIT University, Melbourne)
Eniko Nemeth (University of Szeged)
Anna Niżegorodcew
(Jagiellonian University, Krakow)
Olga Obdalova (Tomsk University)
Jun Ohashi (University of Melbourne)
Marcelyn Oostendorp (Stellenbosch University)
Lluís Payrató (Universitat de Barcelona)
Salvador Pons Bordería (Universitat de Valencia)
Anne Reboul
(CNRS Institut des Sciences Cognitives, Bron)
Jesus Romero Trillo
(Universidad Autónoma de Madrid)
Francisco Ruíz de Mendoza
​(Universidad de La Rioja)
Valeria Sinkeviciute
​(The University of Queensland)
Vittorio Tantucci (Lancaster University)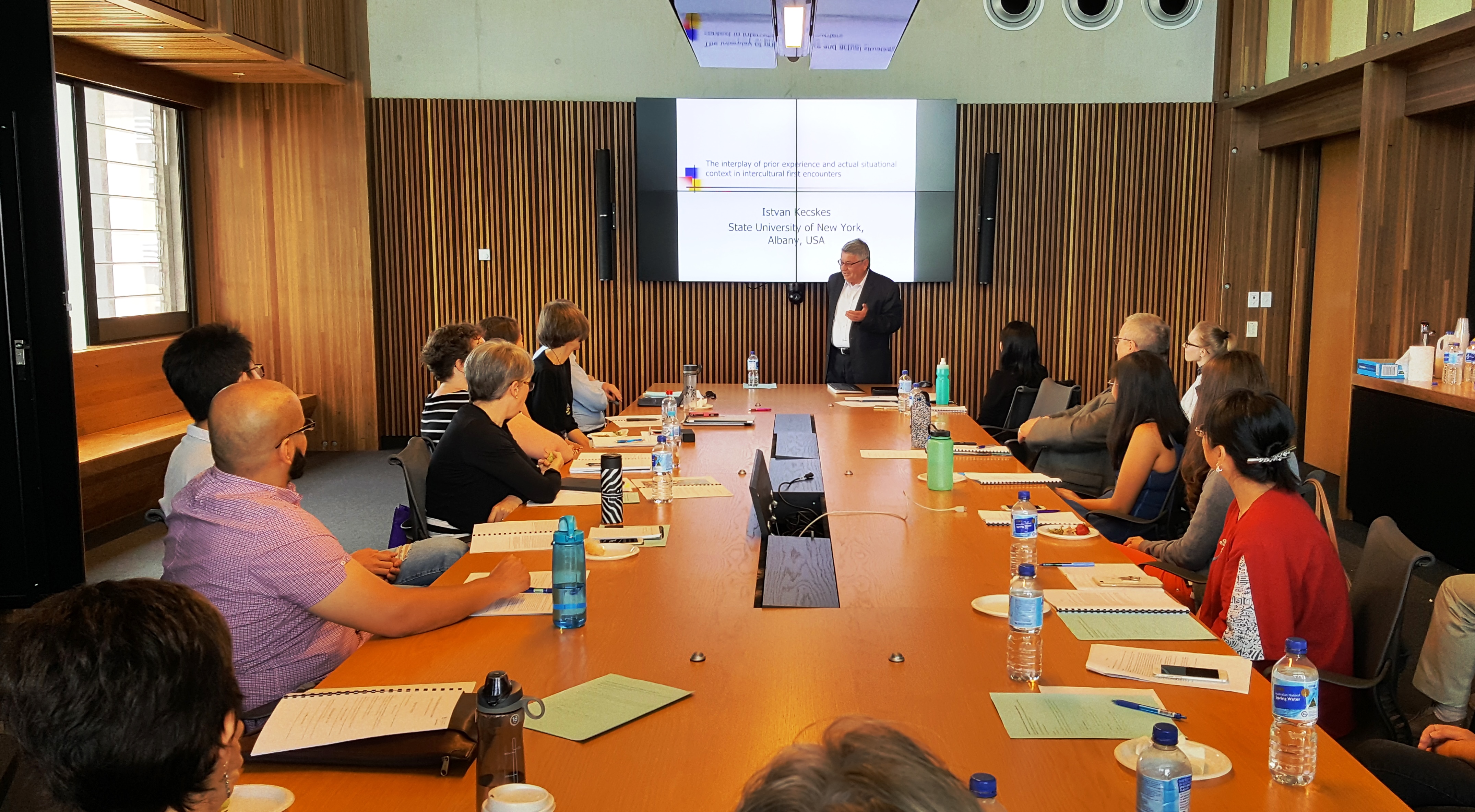 Enza Tudini
(University of South Australia, Adelaide)
Louis de Saussure
(Université de Neuchâtel)
Klaus Schneider
​(Universität Bonn)
Francisco Yus
(Universidad de Alicante)
Xu Wen
(Southwest University, Beibei, Chongqing)
Pragmatic Universals
Abstract
In this talk I will make a case for certain pragmatic principles that constitute a universal infrastructure for human interaction. These include not only certain aspects of the workings of conversation, but also the morally-grounded elements of joint action and social accountability, without which human interaction would not be the way it is. I will explore some ways in which these pragmatic universals can be calibrated differently in different social and cultural contexts.
---
Metaphors in the Flesh: Pragmatic Poetics of Sports Celebrations
Abstract
Athletes often celebrate their in-the-moment accomplishments by dancing, hugging one another, shaking hands in various ways, or performing various individual or group actions. My claim is that quite a few of the celebrations athletes perform (e.g., after scoring goals or touchdown, or making great plays on the field) convey pragmatic, specifically metaphorical, meaning and, as such, are excellent examples of embodied depictions of pragmatic meaning. Most metaphorical sports celebration depictions refer to success in other sports or competitive events in which an athlete enacts some parts of an overall SOURCE-PATH-GOAL image schema as commentary on their just completed on the field performances. Other sports celebrations, such as when athletes dance, are not metaphorical precisely because they do not allude to events in different sports or competitive domains. I will present an analysis of a large corpus of sport celebrations, and then the results of a series of surveys and experiments to show that observers often infer pragmatic, metaphorical meanings with some, but not all, of the sport celebrations they witness on TV and in real-life. This work has several implications for theories of both metaphorical descriptions and depictions and for the pragmatic understanding of human expressive action.
---
"Chinese with a lower status will speak like not very loud": Metapragmatics and workplace interaction
Abstract
Interaction is the main channel through which people establish connections with others at work, but it is also a crucial means of constructing a professional identity and demonstrating shared professional values.  While local sociocultural norms  or "ways of doing things round here" are sometimes made explicit (especially when this behaviour is ratified as in the case of a mentor-newcomer relationship), analysis of workplace interaction in a range of New Zealand workplaces indicates that the rules for appropriate behaviour and related professional values are often very subtle and inexplicit. 
Increasingly researchers are turning to metapragmatics for information about the ideas that speakers orient to when evaluating the behaviour of their interlocutors. While there is no direct link between stated ideologies and practices, investigations of talk about talk or talk about social meaning provide access to circulating Discourses. Importantly, the discussions also expose strategies through which a marginalised participant might successfully defend their position and challenge the assumptions of others.
In this presentation we examine instances of metatalk surrounding workplace communication in New Zealand organisations. We highlight the importance of intercultural communication in a country where a monolingual mindset persists, despite overt commitments to bi and multiculturalism  The analysis explores the struggle involved in developing an appropriate professional identity in context, including examples of those who successful enact pushback to ascribed positioning. 
---
Implicatures revisited from an intercultural perspective
Abstract
The presentation argues that cognitive mechanisms responsible for implicatures are the same no matter what language someone uses. However, linguistic knowledge, conceptual knowledge, encyclopedic knowledge and contextual effect that are all needed for producing and comprehending implicatures vary significantly in ELF and L2 users. They cannot be expected to act in accordance with the conventions and norms of the societal culture of native English-speaking communities. It is claimed that in intercultural interactions discourse participants must create their own temporary norms and conventions with implicatures among them. Consequently, it seems mistaken to test L2 users or ELF speakers on the use of L1-based conversational and/or frozen implicatures (functioning as idioms) as many studies have done.
The presentation offers a modified understanding of implicatures with the notion of "simplicature", and a model to explain the relationship and interplay between factors that affect implicature processing: linguistic knowledge, conceptual knowledge, encyclopedic knowledge and contextual effect. It is argued that instead of depending on mutual conceptual knowledge that drives implicature use in L1, interlocutors in intercultural interactions rely on co-constructed and temporarily shared knowledge and emergent common ground. What works for them in implicature processing is a bilateral condition of mutual function recognition rather than a "bilateral condition of mutual norm recognition (Widdowson 2017)".
The official programme and book of abstracts for the INPRA 9 Conference can be found below: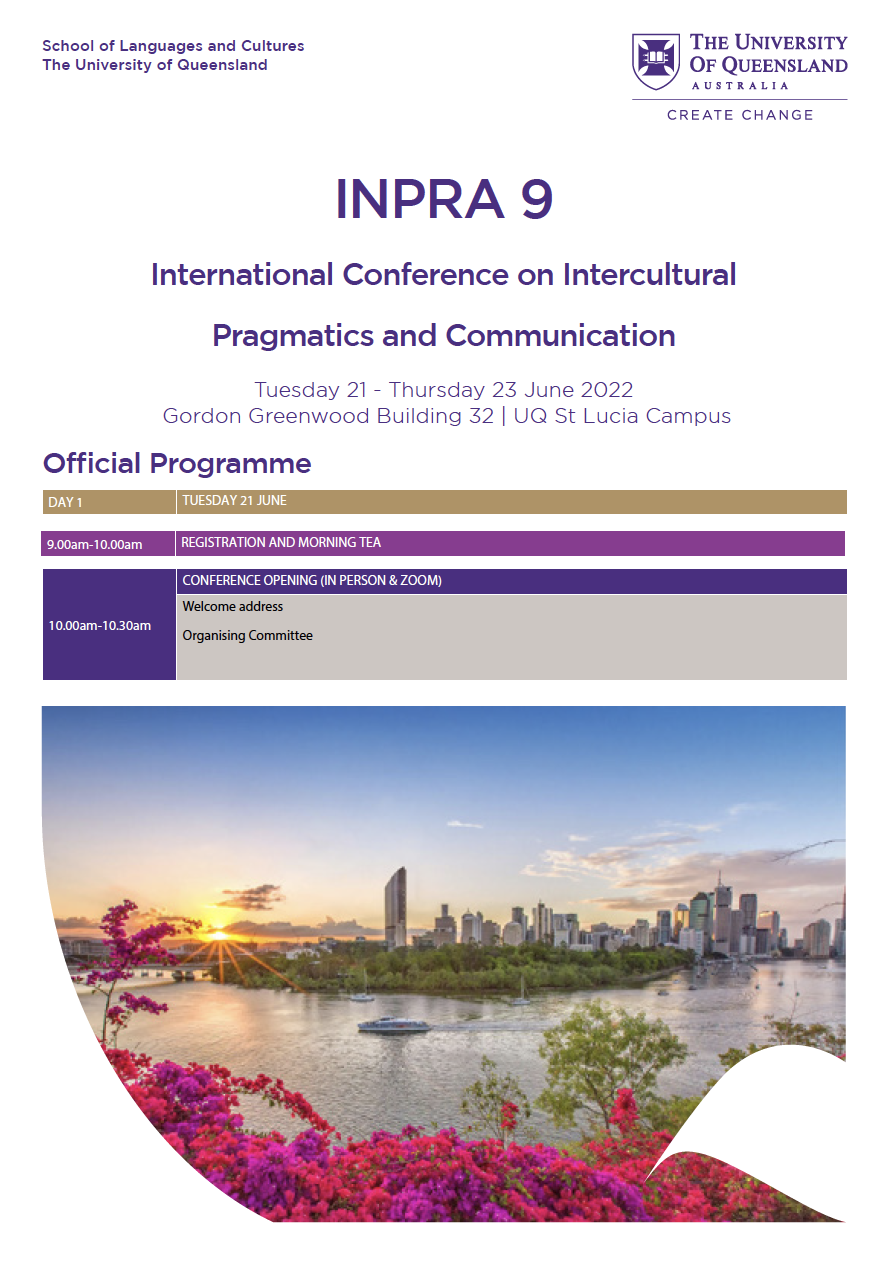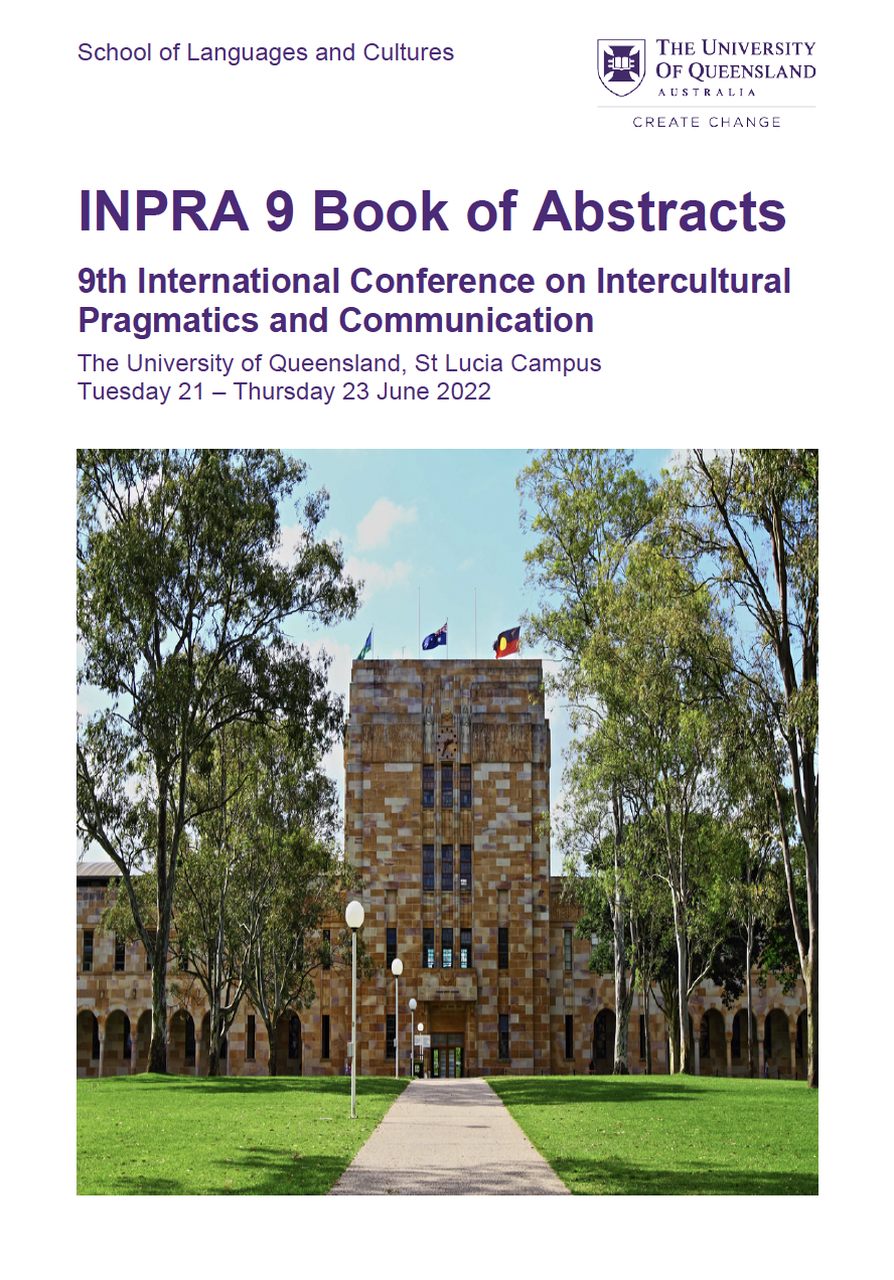 INPRA 9 Conference - Official Programme INPRA 9 Conference - Book of Abstracts
Please note that room details and Zoom links are provided directly to registered delegates attending the INPRA 9 Conference.
---
Prior to the conference there will be an event held at The University of Queensland that delegates may also wish to attend:
Symposium: (Inter-)cultural perspectives on humour in the globalised world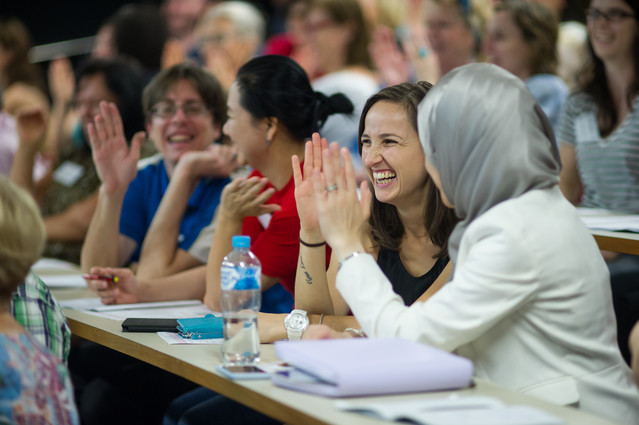 20 June 2022
8:30am - 5:00pm
Humour – a complex phenomenon central to human communication – has been approached from different perspectives in various fields of research, such as cultural studies, linguistics, psychology, and sociology. Even though not much research has been paid due attention to the role culture plays in humour in interaction, we argue that it is a crucial contextual factor that helps not only to use humour appropriately, but also to understand what functions it performs in interpersonal communication. Therefore, in this one-day symposium, we would like to explore that intrinsic relationship between humour and culture.
This event is free of charge for both presenters and attendees, but registration will be required prior to the event.
---
After the conference, the UQ School of Languages and Cultures will be hosting the:
Interactional Pragmatics Summer School (IPSS)
Mon 27 Jun 2022 9:00am–Wed 29 Jun 2022 5:00pm
Face-to-face | UQ St Lucia Campus
IPSS is a great opportunity for undergraduate, postgraduate, doctoral students and postdoctoral fellows to be introduced to or explore in more depth the methods of and topics in interactional pragmatics. Each day, we will have two types of sessions: (1) research presentations and (2) data analysis workshops. The topics that will be focused on include:
Getting acquainted interactions
Face
Humour
Social media interactions
Identity construction
Managing knowledge in social interaction
This event has concluded.
Early Bird registrations are now open for the INPRA 9 Conference!
Refunds: Please be advised that from 17 June, no further refunds will be possible. Thank you for your understanding.
Registration fee (in Australian dollars) covers conference organisation, all conference materialsm and morning tea and lunch breaks (if attending in person):
In-person participation

(Presenters)

Online participation

(Presenters)

Online attendance 

(Non-presenters)

Conference Dinner

Attendance

Early bird

(extended to April 25)

Regular: $350

Student*: $250

Regular: $100

Student*: $50

 -

-

Full

(extended to June 10 11:59PM)

Regular: $400

Student*: $300

Regular: $150

Student*: $100

$50

$60

Late

(until June 22 11:59PM)

-
-
$50
$60
*Students will need to provide a valid student card upon registration.
For any registration queries, please contact the INPRA 9 Organising Committee.
Explore world heritage rainforests and find breathtaking views, chase hidden waterfalls or discover pristine islands, take on adrenaline inducing experiences in the heart of the city or immerse yourself in Brisbane's thriving arts and culture scene. While you're here, don't miss Brisbane's epic line-up of major sporting and cultural events. 
Thank you to our supporting partner for making this conference possible:

Welcome to Brisbane! Queensland's capital city Brisbane is known as Australia's New World City. Innovative, modern and welcoming, Brisbane has been rated in the top 30 per cent of the world's fastest-growing cities and in the top 10 cities in the world for lifestyle and talent.
Applying for a visa
International flights from Brisbane
The city of Brisbane delivers a first-class travel and transport network making it an easy and cost effective choice for conference delegates.
Easily accessible, Brisbane is serviced by one of Australia's fastest growing airports with a network of direct flights from 31 international and 50 domestic destinations. As the closest eastern seaboard capital city to Asia, Brisbane offers frequent flights to various Asia Pacific destinations and is a transfer hub from major European destinations. Direct flights arrive several times a day from Asia, the United States, New Zealand, the Pacific and the Middle East.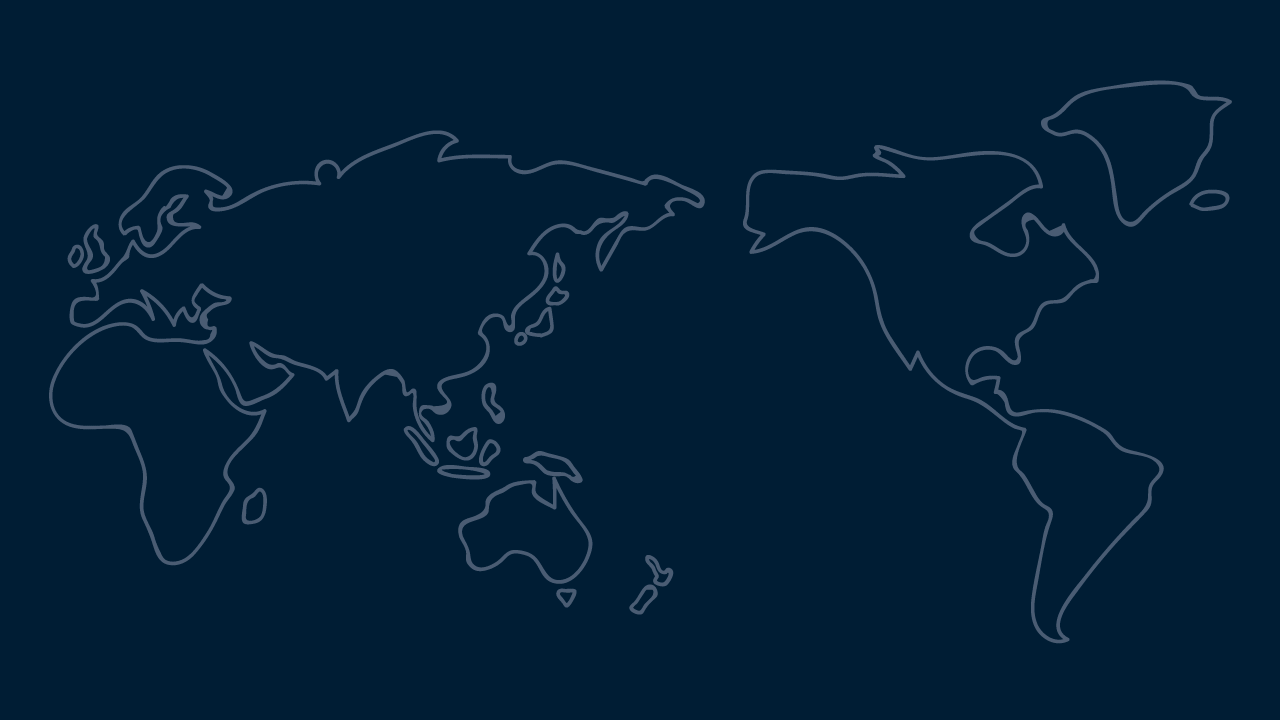 Brisbane International Airport boasts an extensive network of direct flights to international destinations including but not limited to: 
Singapore
Hong Kong                                                                                                  
Bangkok 
Shanghai 
Auckland 
Dubai 
Los Angeles
Vancouver
This allows easy access for international delegates to travel home. 
Brisbane city remains compact and well connected, allowing delegates to easily travel between venues, hotels, parklands, cultural attractions, entertainment precincts and dining locations.
The University of Queensland
Located just seven kilometres from Brisbane's city centre (accessible by car or public transport), UQ St Lucia is renowned as one of Australia's most attractive university campuses.
Accommodation in Brisbane