POSTGRADUATE CONFERENCE ON DISCOURSE, CULTURE & INTERACTION
We are happy to organise the 1st Postgraduate Conference on Discourse, Culture & Interaction. The conference will provide a forum for postgraduate students – Honours, MA and PhD – in the areas of (Applied) Linguistics, Pragmatics, Communication Studies, Cultural Studies among others to share their research findings.
1ST Postgraduate Conference on Discourse, Culture & Interaction (DCI@UQ)
Thu 2 Dec 2021 8:00am
–
Fri 3 Dec 2021 5:00pm
Venue
The University of Queensland, St Lucia Campus 4072 and via Zoom
Room:
Abel Smith Lecture Theatre (#23)
The conference is free to attend, however registration is required.
Please register before Wednesday 1 December 2021.
Programme
Thursday 2 December (1.30–6pm)
1.45–2pm
Conference Opening
2–3pm

Session 1: Language in Multilingual Societies

3.30–4.30pm
Session 2: Language in L2 Contexts
Keynote:
5–6pm
Assoc. Prof Carsten Roever - L2 Proficiency and Interactional Competence: Closely Related or Unconnected
Friday 3 December (1–6pm)
1–2.30pm
Session 1: Language in Social Interaction 
3–4pm
Session 2: Language in (Online) Media
Keynote:
4.30–5.30pm
Prof Michael Haugh - Action Ascription and (Im)Politeness
5.30–5.45pm
Conference closing
---
Keynote Speakers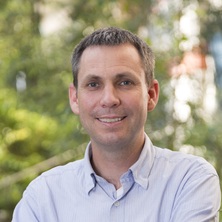 Prof Michael Haugh, School of Languages and Cultures, UQ
Michael is Professor of Linguistics and a Fellow of the Australian Academy of the Humanities. His research interests lie primarily in the field of pragmatics, the science of language-in-use. He works with recordings and transcriptions of naturally occurring spoken interactions, as well as data from digitally-mediated forms of communication across a number of languages. An area of emerging importance in his view is the role that language corpora can play in the humanities and social sciences more broadly. He has been involved in the establishment of the Australian National Corpus and the Language Technology and Data Analytics Lab, and is currently leading the establishment of a national language data commons.
Associate Professor Carsten Roever, Languages and Linguistics, The University of Melbourne 
Carsten Roever is Associate Professor in Applied Linguistics. His research interests are language testing, interlanguage pragmatics and second language acquisition with a particular focus on learning and assessment of interactional competence in a second language.
While his own research focuses on English as a target language, he has also supervised students working on learning of interactional abilities in Arabic, Mandarin, Japanese, Indonesian and Vietnamese. Carsten was trained as a secondary school teacher for English (TESOL) and Psychology at Gerhard Mercator University in Duisburg, Germany. He worked as an ESL teacher for business English and subsequently undertook a Ph.D. in Second Language Acquisition at the University of Hawai'i, where he graduated in 2001 with a dissertation on testing of ESL pragmatics (supervised by Prof. Gabriele Kasper). He worked for a year in test research at Educational Testing Service in Princeton, NJ, before joining the University of Melbourne in 2002 as Lecturer in Applied Linguistics. Carsten has authored a number of articles, book chapters and books, including "Language testing: the social dimension" (Blackwell, 2006) with Tim McNamara and "Testing ESL sociopragmatics" (Lang, 2014) with Cathie Elder and Catriona Fraser. He served as co-editor of the Australian Review of Applied Linguistics from 2009-2015.
If you have any queries, please contact the DCI Organising Committee via email dci@uq.edu.au
Twitter @DCI_UQ