Marketing strategist and talk show panelist in Korea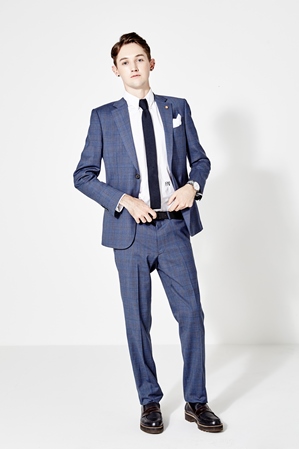 After graduating, Blair Williams started working full time at a digital marketing agency in Seoul, South Korea.
"Working at the agency has been a really great opportunity for me. I have a natural interest in fashion, technology, and social media, so being able to work in an environment that combines all three is great", he said.
Blair juggles full-time work with weekly recordings for Radio shows and the popular Korean talk show Abnormal Summit. Blair is one of seven non-Korean male panellists from all around the world who appear on the show which has a viewership over 12 million.
"I think in our globalizing world, having a second language under your belt is not only beneficial economically, but also culturally. It helps you to broaden your horizons, gives you a new perspective on your own culture and country, and is one of those really tangible forms of study that you can take out and use in the everyday. Without having studied Korean, I don't think I would have come to Seoul in the first place, which is something I can't really imagine. Having the language education that I did, it's really given me so many opportunities in areas I wouldn't have looked at. The TV show, for example, is a direct result of the Korean education I received both at UQ and here in Korea."
Blair has a Bachelor of Business and Bachelor of Arts (Korean) from The University of Queensland.