Book Launch: Using Language Data to Learn About Language (in-person)
24 March 2023

1:00pm

–

2:00pm
Join us as we celebrate the launch of 'Using Language Data to Learn About Language: A Teachers' Guide to Classroom Courpus Use'.
The authors will discuss their rationale, goals, and processes that have made this book a game-changer for language learning. Not only that, but we'll also be showcasing some of our lessons.
About the book
Using Language Data to Learn About Language: A Teachers' Guide to Classroom Corpus Use is a teaching guide, containing resources in English, Portuguese and Spanish, for international language classes. The resources can be used in an online or offline classroom environment.
The book aims to introduce both new and experienced language teachers to Data-Driven Learning (DDL) concepts they can include in their lessons.
The book includes:
Lesson ideas
Detailed lesson plans
Videos
Interactive H5P activities.
The book was adapted from Caderno de Atividades de Aprendizagem Movida por Dados and was a collaboration between UQ and São Paulo State University in Brazil.
Read or download Using Language Data to Learn About Language: A Teachers' Guide to Classroom Corpus.
About the presenters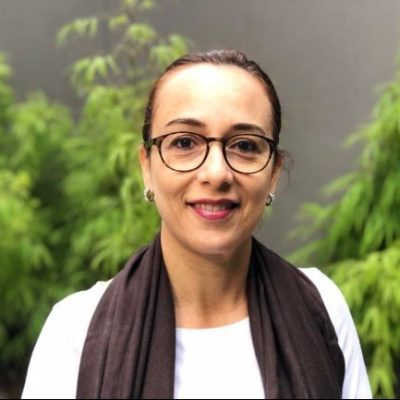 Paula Tavares Pinto is a Lecturer at the São Paulo State University (Unesp, Brazil). She has a bachelor's degree in Translation and in Languages and Arts. She holds a master's and a PhD degree in Applied Linguistics. She developed part of her PhD studies at The University of Manchester, UK, and was a visiting scholar at the University of Surrey, UK. She currently coordinates the Fulbright English Teaching Assistant Program as well as the Unesp's Language Center. In the Graduate Program of Linguistics, her research areas are Translation Studies, Terminology, Corpus Linguistics, Teacher Training Programs and English for Specific and Academic Purposes.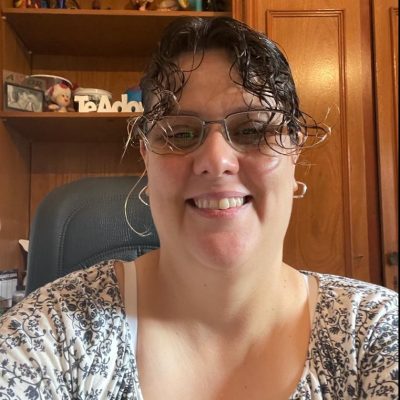 Carolina Tavares de Carvalho is a PhD candidate in Applied Linguistics at Universidade Estadual Paulista Júlio de Mesquita Filho - UNESP/Ibilce. She holds a master's degree (2021) from the same institution in Pedagogy of the Lexicon and Translation Based on the Corpora research line. She is a member of the Translation, Terminology and Corpora Research Group and En-Corpora: Corpora-Based and Corpora-Driven Teaching (UNESP-Ibilce), and also participates in the project: The United Nations Sustainable Development Goals (SDGs) in the Brazilian research: A corpus-based approach to support research-paper writing and translation. She has also collaborated with the Global Strategy and Partnerships Seed Funding project (2021) between UNESP and The University of Queensland. She has taught English at Centro Cultural América S/S Ltda (Fernandópolis-SP) since 2017, where she has acted as a pedagogical coordinator.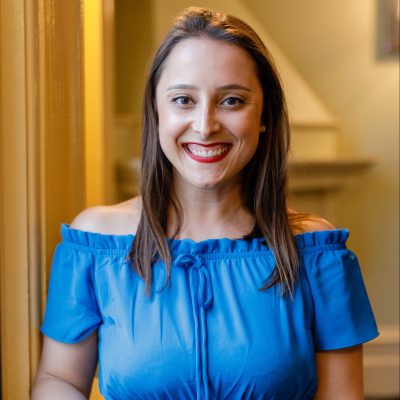 Franciele Spinelli is currently a Casual Academic and Learning Designer at The University of Queensland (UQ). She holds a bachelor's degree in Languages and Education from Universidade do Vale do Rio dos Sinos (Brazil) and a MA in Applied Linguistics and TESOL Studies from The University of Queensland (UQ). She has a background in language teaching, education, and research, having taught English, Portuguese and Spanish as a second language in different teaching contexts. While working and studying at UQ, she has been part of several research, curriculum redevelopment, and student-staff partnership projects. She received an award for Programs that Enhance Learning for her contributions to the student-staff partnership in 2021 and a commendation for curriculum transformation and innovative pedagogy alongside with the CaLD Lab team in 2022.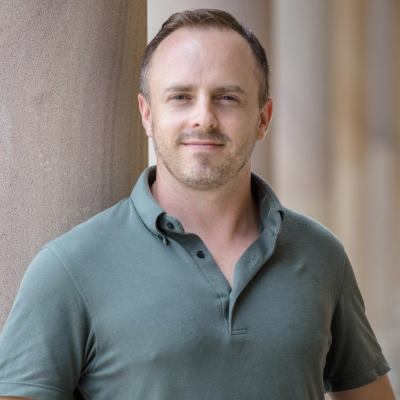 Peter Crosthwaite is a Senior Lecturer in the School of Languages and Cultures at UQ (since 2017. He holds an MA TESOL from the University of London and an M.Phil/Ph.D in applied linguistics from the University of Cambridge, UK. His areas of research and supervisory expertise include corpus linguistics and the use of corpora for language learning (known as 'data-driven learning'), as well as computer-assisted language learning, and English for General and Specific Academic Purposes. He has published over 50 articles to date in leading Q1 journals. He is also the author of the monograph 'Learning the language of Dentistry: Disciplinary corpora in the teaching of English for specific academic purposes' as part of Benjamins' Studies in Corpus Linguistics series (with Lisa Cheung, published 2019), as well as the edited volumes 'Data-Driven Learning for the Next Generation: Corpora and DDL for Pre-tertiary Learners' (published 2019) and 'Referring in a second language: Reference to person in a multilingual world' (with Jonathon Ryan, published 2020) with Routledge. He is currently serving as Associate Editor for the Q1 Journal of English for Academic Purposes, feature on the editorial boards of the Q1 journals IRAL and System, as well as Applied Corpus Linguistics.
About International Perspectives on Corpus Technology for Language Learning - Seminar Series
Given the challenges to language education posed by COVID-19, increasing collaborative development in online pedagogies and resources ensures continuity of language education throughout the pandemic, while preparing students to succeed in an uncertain post-COVID-19 world. This seminar series is a global initiative spanning multiple time zones, with participants from Brazil, the UK, the USA, France, Poland and Australia, discussing the latest applications of language corpora for (language) learning. Topics include the use of corpora for language education, corpus pragmatics, text analytics for classroom use, data-driven learning, and much more, with a range of famous international speakers.
If you would like to present or have any queries about the CORPUS Seminar series, please contact Peter Crosthwaite.
If you would like to receive invitations to our CORPUS seminars, please sign up here.
The seminars will take place in the following time zones: 9pm (Brisbane), 8am (Sao Paulo), 11am (UK)
Venue
Room:
Sir Llew Edwards Building (14), Room 212