Genre and corpora in the English for academic writing class: The case of lexical bundles
15 November 2022

9:00pm

–

10:00pm
Abstract
The use of corpora and data-driven techniques in the English for academic writing (EAW) class has been shown to be effective (Boulton & Cobb, 2017) and is now becoming "more mainstream" (Chen and Flowerdew, 2017). The merging of genre-based and corpus-based techniques is also becoming a frequent approach in the teaching of EAW (Charles, 2020).    Ten years ago, however, teachers seemed to believe in the potential of corpora in the EAW class, but many of them still struggled with technology and had concerns about their own teacher cognition when facing these innovations (Bunting, 2013). As a teacher of English for academic writing myself, I can see the advantages of helping students understand the organization and linguistic convention of the genres they encounter in their academic tasks by analysing communicative purposes and specific linguistic features that authors frequently use to realize those communicative purposes. For this presentation, I want to focus on the merging of genre and corpora in the writing class, discussing this approach from a formulaic language perspective in general and the teaching of lexical bundles in particular. Many practitioners may be familiar with fixed word combinations that frequently occur in different registers, but they may not know how to teach these expressions. After introducing the audience to the world of lexical bundles and their connection to communicative purposes, I will introduce some materials that could be directly applied or adapted to teach a variety of texts that students may need to produce in their academic fields.  
About the presenter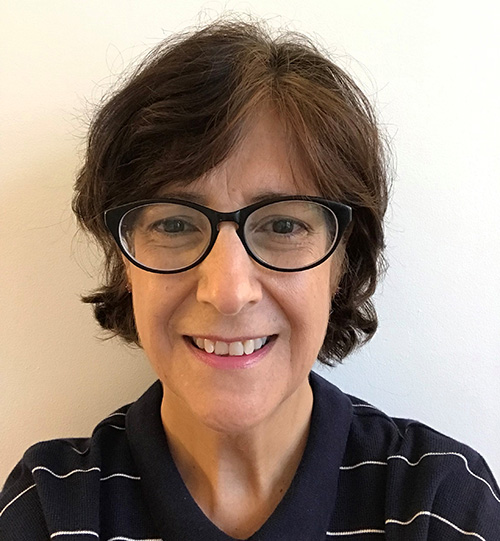 Dr. Viviana Cortes is associate professor of Applied Linguistics and English as a Second Language at Georgia State University in the United States. Her research interests focus on formulaic language, register studies, and the use of corpora and corpus tools in the teaching of English for specific purposes. Her publications can be found in the Journal of English for Academic Purposes, Linguistics and Education, and Applied Linguistics, among other important journals, and in many edited volumes. She is currently one of the Editors-in-Chief of English for Specific Purposes. 
About International Perspectives on Corpus Technology for Language Learning - Seminar Series
Given the challenges to language education posed by COVID-19, increasing collaborative development in online pedagogies and resources ensures continuity of language education throughout the pandemic, while preparing students to succeed in an uncertain post-COVID-19 world. This seminar series is a global initiative spanning multiple time zones, with participants from Brazil, the UK, the USA, France, Poland and Australia, discussing the latest applications of language corpora for (language) learning. Topics include the use of corpora for language education, corpus pragmatics, text analytics for classroom use, data-driven learning, and much more, with a range of famous international speakers.
If you would like to present or have any queries about the CORPUS Seminar series, please contact Peter Crosthwaite.
If you would like to receive invitations to our CORPUS seminars, please sign up here.
The seminars will take place in the following time zones: 9pm (Brisbane), 8am (Sao Paulo), 11am (UK)