Corpora and English for Professional Communication: Focusing on Aeronautical English
3 November 2022

9:00pm

–

10:00pm
---
Abstract
Corpus linguistics is a methodological approach to the study of language structure, patterns, and use (Biber, Reppen, & Friginal). The corpus approach to researching distributional discourse features and patterns of professional communication benefits teachers as they create materials used to facilitate the learning and acquisition of target phraseology and various communicative forms and functions of the language. In aeronautical English classrooms worldwide, the use of corpora has been utilized to extract and analyze the linguistic characteristics of pilot and air-traffic controller (ATC) discourse, resulting in the development of more authentic teaching materials, classroom activities, and some textbooks (Bieswanger, Prado, & Roberts, 2020; Friginal, Mathews, & Roberts, 2019; Friginal & Roberts, 2022). This presentation focuses on a synthesis of instructor (or trainer) perspectives, analyses of learner output and learner impressions, and evaluation of training materials resulting from the implementation of mid- to long-term corpus-based and data-driven L2 instruction for pilot-ATC trainees located in parallel training programs in Brazil, China, and the United States. Data collection has been on-going since 2015, documenting the experiences of teachers and learners (i.e., pilots and ATCs) across varying proficiency levels in English. Radiotelephony communications, consisting of Standard Aeronautical Phraseology (a documented set of phrases to serve routine phases of a flight – Philps, 1991) and plain aviation English (a more spontaneous register for non-routine situations in a flight – Bieswanger, 2016) are common themes of L2 instruction that will be explored and presented.
About the presenter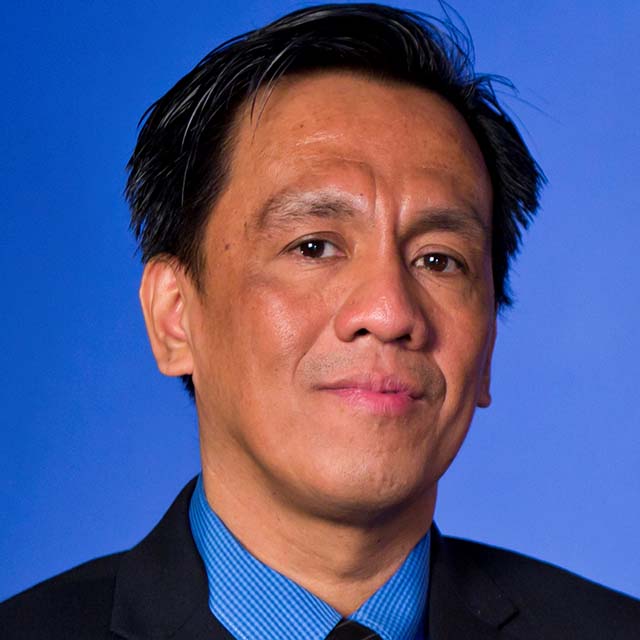 Eric Friginal is Professor and Head of Department of English and Communication at The Hong Kong Polytechnic University, Hong Kong-SAR. Before moving to Hong Kong, he was Professor and Director of International Programs at the Department of Applied Linguistics and ESL at Georgia State University, Atlanta, GA, USA. His recent publications include The Routledge Handbook of Corpus Approaches to Discourse Analysis (2020), co-edited with Jack Hardy and Corpus Linguistics for English Teachers: New Tools, Online Resources, and Classroom Activities (2018). He is the founding co- editor-in-chief of Applied Corpus Linguistics (ACORP) Journal (with Paul Thompson) published by Elsevier. 
About International Perspectives on Corpus Technology for Language Learning - Seminar Series
Given the challenges to language education posed by COVID-19, increasing collaborative development in online pedagogies and resources ensures continuity of language education throughout the pandemic, while preparing students to succeed in an uncertain post-COVID-19 world. This seminar series is a global initiative spanning multiple time zones, with participants from Brazil, the UK, the USA, France, Poland and Australia, discussing the latest applications of language corpora for (language) learning. Topics include the use of corpora for language education, corpus pragmatics, text analytics for classroom use, data-driven learning, and much more, with a range of famous international speakers.
If you would like to present or have any queries about the CORPUS Seminar series, please contact Peter Crosthwaite.
If you would like to receive invitations to our CORPUS seminars, please sign up here.
The seminars will take place in the following time zones: 9pm (Brisbane), 8am (Sao Paulo), 11am (UK)