Researching the Metapragmatics of Multimodality
29 November 2023

10:00am

–

11:00am
Abstract:
This innovative workshop attempts to combine two important fields of research in pragmatics: metapragmatics and multimodality. While metapragmatics refers to the awareness that speakers have of their language usage, multimodality is understood here as a blanket term for vocal and embodied forms of communication. In this workshop, we explore how multimodal aspects of communication are also targets of metapragmatic discourses, and how these metapragmatic discourses themselves make use of multimodal resources. I illustrate these connections via an analysis of discourses surrounding offensive hand gestures in the context of anti-feminist discourses in South Korea. We then work together through a series of practical activities to analyse metapragmatic discourses on multimodal phenomenon in various other contexts. By the end of the workshop, participants will gain an understanding of multimodal features of communication and will gain experience of working with metapragmatic discourse data.
Speaker: 
Associate Professor Lucien Brown, Monash University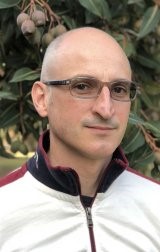 Lucien Brown is a Korea Foundation Associate Professor in Korean Studies. Prior to joining Monash in January 2018, they worked at University of Oregon, USA (2011-2017). Lucien obtained their MA in Korean Studies and PhD in Korean Language Research from SOAS University of London, UK. They are currently an Associate Editor of Journal of Pragmatics, and Editor of Korean Linguistics. They are also an applied linguist who carries out research in two interrelated fields: politeness research and socio-cultural language learning/teaching.
Venue
Gordon Greenwood Building 32, UQ St Lucia Campus