Working with Omni Relevance Workshop and Data Session
30 November 2022

10:00am

–

4:00pm
Working with Omni Relevance
When: 30 November, 10am-12pm
In a series of lectures during Spring 1966 Sacks examines an introduction sequence from a group therapy session where a new member is introduced (Sacks 1995 p268-312). Within these lectures, Sacks shows how it is possible to analytically approach interaction as sequentially organised and multi layered, where the categorial relevancies and sequential actions unfold within a mutually elaborative and layered texture over the course of the sequence. Since Sacks' observations research using omni relevance has emerged as a particularly rich stream of research in MCA which examines an oriented to local context of 'who-we-are-and-what-we-are-doing-here'. However, despite the rich analytic possibilities of OR this aspect of MCA research is often challenging to incorporate into analysis where membership categories are sequentially oriented to through participant actions but may not be explicitly mentioned. In this workshop I will introduce the principles of omni relevance through Sacks' original ideas and then explore some current work on omni relevance where the participants are resisting an OR device. The workshop will examine video data from a crowd gathering where the actions of participants is designed to resist the potential OR device of 'organised gathering', which if invoked would then trigger police action to disperse the gathering. In particular, the focus will be on the sequential and categorial work 'speaking-to' rather than 'speaking-on-behalf-of' the gathered crowd of people.
Data Session
Professor Richard Fitzgerald will be conducting a data session workshop as part of the 2022 DCI conference.
When: 30 November, 2-4pm
About the workshop facilitiator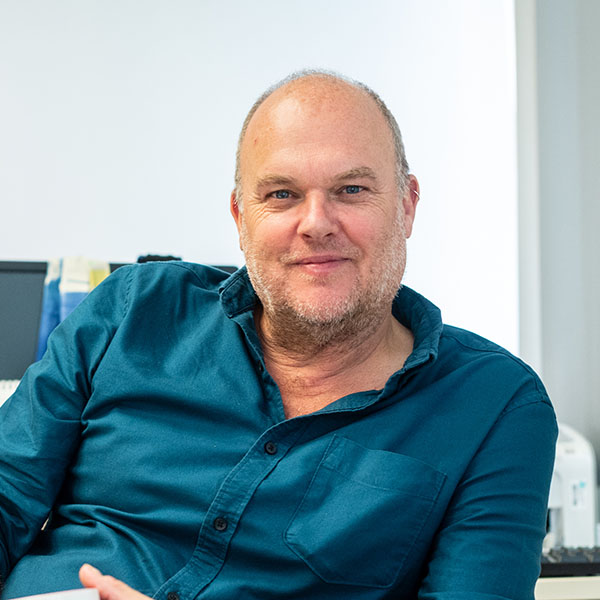 Professor Richard Fitzgerald, University of Macau
Richard Fitzgerald is Professor of Communication at the University of Macau, China (SAR). Before joining the University of Macau in 2014 he previously has held posts at Cardiff University and the University of Queensland. He has researched and written extensively on methods of qualitative discourse analysis with a particular focus on Membership Categorisation Analysis (MCA) and forms of discourse analysis. His recent major publications include Advances in Membership Categorization Analysis (2015, Sage), co-edited with William Housley, a special issue of the Journal of Pragmatics titled Membership Categorisation Analysis. Technologies of Social Action (2017), co-edited with William Housley and Sean Rintel, and his latest book On Sacks. Methodology, Materials and Inspirations (2021, Routledge), co-edited book with Robin Smith and William Housley. He is a former Editor in Chief of Discourse, Context and Media where he remains an Honorary Member of the Editorial Board and is currently a Senior Research Fellow at the Institute of Advanced Studies in Humanities and Social Sciences, University of Macau.
About POSTGRADUATE CONFERENCE ON DISCOURSE, CULTURE & INTERACTION
The Disclosure, Culture & Interaction (DCI) conference provides a forum for postgraduate students – Honours, MA and PhD – in the areas of (Applied) Linguistics, Pragmatics, Communication Studies, Cultural Studies among others to share their research findings.
Venue
Specific location will be sent via email once registered.