2nd Conference on Discourse, Culture & Interaction (DCI@UQ)
28 November 2022 9:00am
–
30 November 2022 5:00pm
The University of Queensland are happy to organise the 2nd Conference on Discourse, Culture & Interaction.
The conference will provide a forum for early career researchers – Honours, MA and PhD – in the areas of (Applied) Linguistics, Pragmatics, Communication Studies, Cultural Studies among others to share their research findings.
Abstracts are invited for papers on any topic relevant to discourse analysis, culture and interaction, including but not limited to:
s

ocial action in interaction;

Identity construction;

Multilingual speech communities;

L2 studies/pragmatics;

Intercultural/cross-cultural studies;

Humour;

Digital communication;

(Im)politeness studies.
Keynote: The Remarkable Sociology of Harvey Sacks
Abstract
Although it is over 40 years since the death of Harvey Sacks, his work continues to exert a major influence in the social sciences. Sacks' work was central to the establishment of at least four major research approaches: Ethnomethodology (EM), Conversation Analysis (CA), Membership Categorisation Analysis (MCA) and Discursive Psychology (DP). The distinctiveness of Sacks' analytic and methodological approach was a revolutionary way of doing analytic enquiry providing both for highly technical, detailed, and yet stunningly simple solutions to some of the most trenchant troubles for the social sciences relating to language, culture, meaning, knowledge, action, and social organisation. At the heart of Sacks' work was the respecification of the core sociological question of 'how is social order achieved? For Sacks', the 'problem of social order' was already being solved every day by people going about their routine day using their social knowledge to make sense of situations and acting according to those understandings. This simple research direction, to capture and describe these solutions in their natural setting, has since had a significant impact across the social sciences including Sociology, Linguistics, Education and Psychology. In this talk I review and discuss Sacks ideas as the inspiration for the book, On Sacks, published in 2021 that brings together a diverse collection of researchers from across the social sciences to reflect on how Sacks' ideas have influenced their own research.
Register for the public lecture
Meet the presenter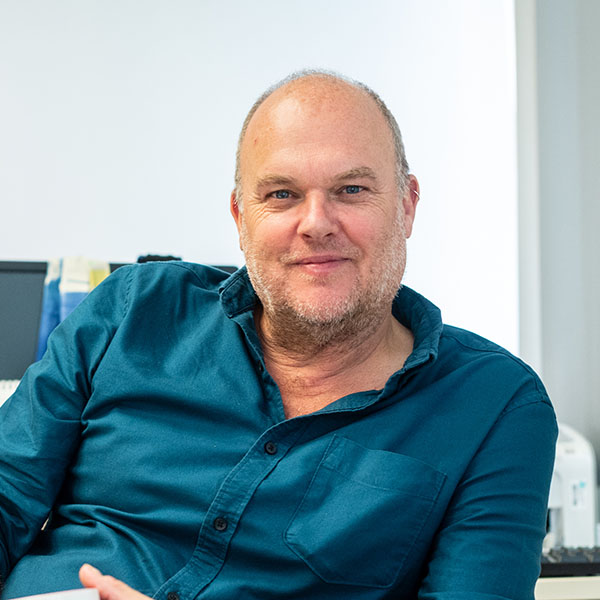 Professor Richard Fitzgerald, University of Macau
Richard Fitzgerald is Professor of Communication at the University of Macau, China (SAR). Before joining the University of Macau in 2014 he previously has held posts at Cardiff University and the University of Queensland. He has researched and written extensively on methods of qualitative discourse analysis with a particular focus on Membership Categorisation Analysis (MCA) and forms of discourse analysis. His recent major publications include Advances in Membership Categorization Analysis (2015, Sage), co-edited with William Housley, a special issue of the Journal of Pragmatics titled Membership Categorisation Analysis. Technologies of Social Action (2017), co-edited with William Housley and Sean Rintel, and his latest book On Sacks. Methodology, Materials and Inspirations (2021, Routledge), co-edited book with Robin Smith and William Housley. He is a former Editor in Chief of Discourse, Context and Media where he remains an Honorary Member of the Editorial Board and is currently a Senior Research Fellow at the Institute of Advanced Studies in Humanities and Social Sciences, University of Macau.
---
Abstract submission
Abstracts (max. 350 words, excluding references) need to be submitted via email (see below).
In your abstract file please include: (1) title of the paper, (2) full name, and (3) affiliation.
All the abstracts will be anonymised prior to the peer-review process.
This conference is free of charge for presenters and attendees. The conference will be held in person with an option to present via Zoom.
Abstracts must be submitted to dci@uq.edu.au.
---
Registration
The authors of the accepted papers will need to register by November 1.

The attendees will need to complete the registration by November 25.
---
Key Dates
| Abstract submission deadline | Notification of outcome | Registrtation opens | Registration close (participants) | Full programme available |
| --- | --- | --- | --- | --- |
| 3 October | 17 October | 15 October | 1 November | 15 November |
---
We are looking forward to hearing about your research findings!
---
About POSTGRADUATE CONFERENCE ON DISCOURSE, CULTURE & INTERACTION
The Disclosure, Culture & Interaction (DCI) conference provides a forum for postgraduate students – Honours, MA and PhD – in the areas of (Applied) Linguistics, Pragmatics, Communication Studies, Cultural Studies among others to share their research findings.
Venue
The University of Queensland, St Lucia Campus