The travels of Marco Polo: Information extraction and visualisation of historic travel literature
26 September 2022

8:00pm

–

9:00pm
Abstract
Marco Polo was born into a wealthy Venetian merchant family in 1254 and at the age of 17 he embarked on an epic journey to Asia, as one of the first westerners to ever visit China. When he returned 24 years later he recorded his extensive travels in a book – publishing possibly the first travel guide ever – and introducing Europeans to Central Asia and China.
In our talk we show our preliminary work on the analysis of travel literature using Marco Polo's travel diaries as an example. First, we show the annotation and automatic extraction of important landmarks. On the other hand, we propose an extraction procedure that can uncover possible movements and route segments from the text. This is complemented by a geo-visualization that does not only show a map, but rather works with the spatial situation and terrain models, so that the landscape context can provide complementary information for the text itself. With this work we hope to contribute to a better understanding of historical journeys.
About the speaker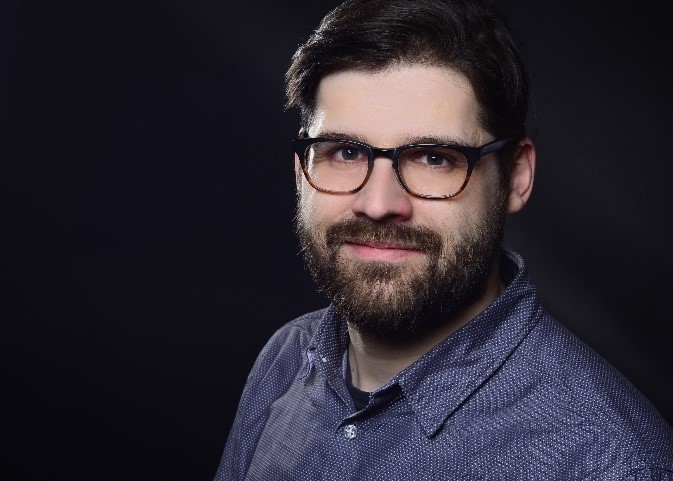 Andreas Niekler is a research associate at the Institute of Computer Science at the University of Leipzig. He develops computer-based methods in the field of semantic properties in language and language-based AI. He develops computer-based algorithmic methods for computational social science and digital humanities research. Here he has contributed primarily text mining methods to political science, cultural studies, and communication research. Within several research projects he was also involved in the development of the interactive Leipzig Corpus Miner. An interactive and graphical tool for intuitive work with large text corpora and modern methods of text mining.
About The Language Technology and Data Analysis Laboratory (LADAL) Webinars
The Language Technology and Data Analysis Laboratory (LADAL) is school-based support infrastructure for computational humanities research established and maintained by the UQ School of Languages and Cultures. The LADAL is part of the ARDC Australian Text Analytics Platform (ATAP) which represents a nation-wide attempt to foster computational skills in HASS. It collaborates with and shares expertise with several Australian and international centres, institutions, researchers, and experts.
The LADAL consists of a specialist computing lab for language-based computational and experimental work (the Computational and Experimental Workshop) and an online virtual lab (the LADAL website). The LADAL website offers self-guided study materials and hands-on tutorials on topics relating to digital tools, computational methods for data extraction and processing, data visualization, statistical analyses of language data, and provides links to further resources and short descriptions of digital tools relevant for digital HASS research. In addition, the LADAL offers face-to-face consultations and specialized workshops. SLC researchers are encouraged to contact LADAL staff for advice and guidance on matters relating to digital research tools, data visualization, various statistical procedures, and text analytics.  As such, the LADAL offers pathways to new research possibilities in HASS with a focus on computational quantitative text analytics.
Venue
Room:
https://uqz.zoom.us/j/86849442143