Designing data-driven learning research: Openings for the future
23 November 2021

9:00pm

–

10:00pm
This seminar has already occured, watch recording below or view here.
---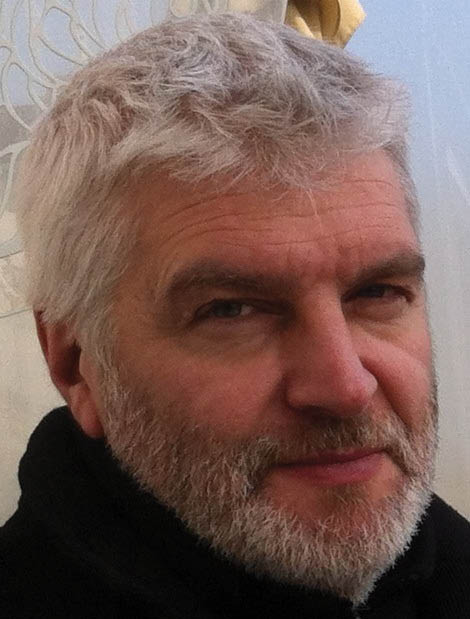 Speaker: Alex Boulton is Professor of English and Applied Linguistics at the University of Lorraine and director of the research group Analyse et Traitement Informatique de la Langue Française (ATILF – UMR 7118: CNRS & University of Lorraine).
Alex's particular research interests focus on corpus linguistics and potential uses for 'ordinary' teachers and learners (data-driven learning), and research syntheses in applied linguistics. He has published and edited books and papers in these fields over the years, and is on various boards and committees including TaLC (Teaching and Language Corpora) and as editor of ReCALL.
Title: Designing data-driven learning research: openings for the future 
Abstract: Following on from the opening talk "Is DDL Dead? Long live DDL!" based on Crosthwaite and Boulton (forthcoming), this seminar takes a longer overview of research in the field over the last 30 years, building on various types of syntheses (e.g. Boulton & Cobb, 2017; Boulton, 2021), especially a review of 489 DDL papers since 1989 (Boulton & Vyatkina, 2021). This near-exhaustive collection of empirical studies up to and including 2019 were coded and converted to txt for a searchable corpus of over 2.5m tokens. For a historical perspective, they are divided into five time periods; questions of 'quality' are examined by separately analysing 117 that were published in internationally ranked journals. The main focus of this seminar is on research design methodology, along with the tools and corpora used as they develop over time, the analysis suggesting a number of areas in need of further exploration. 
About International Perspectives on Corpus Technology for Language Learning - Seminar Series
Given the challenges to language education posed by COVID-19, increasing collaborative development in online pedagogies and resources ensures continuity of language education throughout the pandemic, while preparing students to succeed in an uncertain post-COVID-19 world. This seminar series is a global initiative spanning multiple time zones, with participants from Brazil, the UK, the USA, France, Poland and Australia, discussing the latest applications of language corpora for (language) learning. Topics include the use of corpora for language education, corpus pragmatics, text analytics for classroom use, data-driven learning, and much more, with a range of famous international speakers.
If you would like to present or have any queries about the CORPUS Seminar series, please contact Peter Crosthwaite.
If you would like to receive invitations to our CORPUS seminars, please sign up here.
The seminars will take place in the following time zones: 9pm (Brisbane), 8am (Sao Paulo), 11am (UK)