Spoken language corpora and second language pragmatics 
14 October 2021

9:00pm

–

10:00pm
This seminar has already occured, watch recording below or view here.
---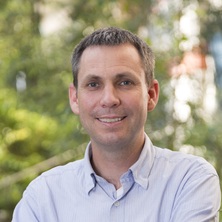 Speaker: Dr. Michael Haugh, Professor of Linguistics and Applied Linguistics, School of Languages and Cultures, The University of Queensland
Michael's research interests lie primarily in the field of pragmatics, with a particular focus on the role of language in social interaction. He has co-led the establishment of the Language Technology and Data Analytics Lab (LADAL) with Dr Martin Schweinberger, and is currently leading the establishment of the Language Data Commons of Australia (LDaCA), as well as the Australian Text Analytics Platform (ATAP) with support from Australian Research Data Commons (ARDC). He is a former co-editor in chief of the Journal of Pragmatics (2015-2020), and is currently co-editor in chief of Cambridge Elements in Pragmatics. He has published more than 120 books and articles, including Pragmatics and the English Language (2014, Palgrave Macmillan, with J. Culpeper) and the Cambridge Handbook of Sociopragmatics (2021, Cambridge University Press, with D. Kádár and M. Terkourafi).
Title: Spoken language corpora and second language pragmatics
Abstract: Pragmatics involves the study of how people produce and interpret language in different contexts. Second language pragmatics focuses on how second language speakers produce and interpret their second language(s) in different contexts, and how they come to know how to do just that (Culpeper, Mackey & Taguchi 2018). Research on second language pragmatics has traditionally relied on discourse completion tests (DCTs) or role plays to elicit language use by second language speakers, and to interrogate the development of L2 pragmatic awareness and competence. However, it is now widely acknowledged in pragmatics more broadly that DCTs and role plays have limitations with respect to the degree of authenticity and naturalness of the language being produced by those speakers.  
In this presentation, I suggest that spoken language corpora can offer a useful window into more spontaneous, authentic forms of language use, thereby complementing the more structured (and constrained) types of language use captured through DCTs and role plays. I begin by outlining how spoken language corpora can be used to gain insights into how language is produced and interpreted by L2 speakers in different situated contexts. I then discuss how spoken corpora can be used in second language classrooms to raise pragmatic awareness about how language use is highly ordered (albeit sometimes in ways that are not necessarily obvious at first glance). I conclude by reflecting on the ways in which we might attempt to dramatizações to the development of pragmatic competence over time and the contribution corpus-based methods can make to such studies. 
---
Time zones: 9pm (Brisbane), 8am (Sao Paulo), 12pm (UK)
About International Perspectives on Corpus Technology for Language Learning - Seminar Series
Given the challenges to language education posed by COVID-19, increasing collaborative development in online pedagogies and resources ensures continuity of language education throughout the pandemic, while preparing students to succeed in an uncertain post-COVID-19 world. This seminar series is a global initiative spanning multiple time zones, with participants from Brazil, the UK, the USA, France, Poland and Australia, discussing the latest applications of language corpora for (language) learning. Topics include the use of corpora for language education, corpus pragmatics, text analytics for classroom use, data-driven learning, and much more, with a range of famous international speakers.
If you would like to present or have any queries about the CORPUS Seminar series, please contact Peter Crosthwaite.
If you would like to receive invitations to our CORPUS seminars, please sign up here.
The seminars will take place in the following time zones: 9pm (Brisbane), 8am (Sao Paulo), 11am (UK)