Gathering data and creating online experiments with jsPsych and JATOS
15 July 2021

5:00pm

–

7:00pm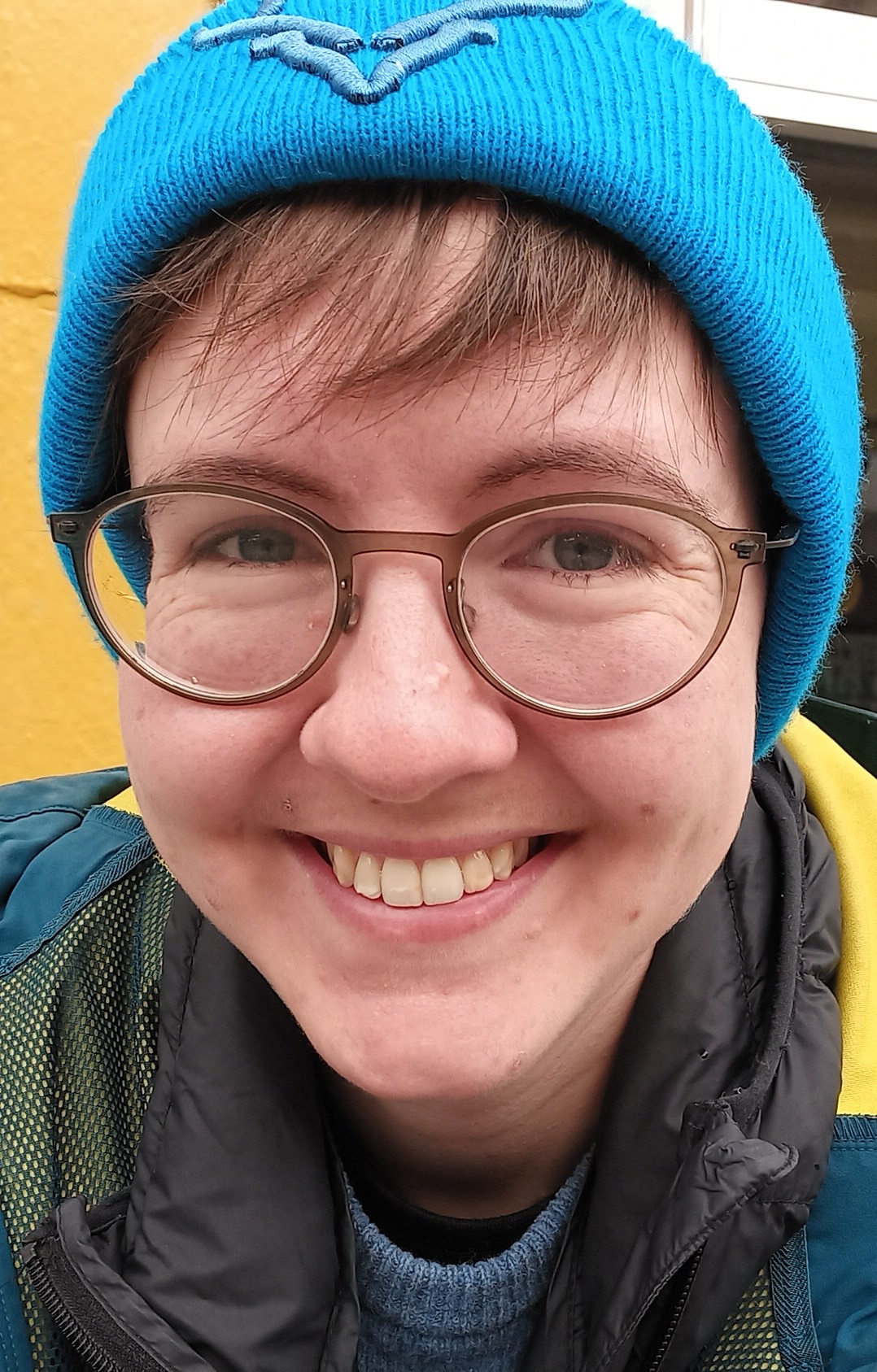 Speaker: Myrte Vos, doctoral research fellow at the Arctic University of Norway, Tromsø
Myrte Vos (she/they) is a doctoral research fellow at the Arctic University of Norway (Tromsø). They're supposed to be studying incremental processing of aspect and modality in English, but got sidetracked by figuring out how to do that using webcam-based eye tracking.
Title: Gathering data and creating online experiments with jsPsych and JATOS
Abstract: Web-based studies are an increasingly popular and attractive alternative to lab- and field-based studies, enabling remote data collection for a rapidly growing variety of (psycho-)linguistic methods ranging from acceptability judgment tasks and self-paced reading to interactive group designs and the Visual World paradigm. Most platforms for building and hosting online studies are proprietary and subscription-based (e.g., Gorilla, Pavlovia, and FindingFive), but there also exist various free, open-source tools for writing and managing studies on your own server. This talk gives a practical introduction to building and hosting studies using jsPsych (De Leeuw 2015) and JATOS (Lange, Kühn, and Filevich 2015), by demonstrating a speedrun of the entire process: from an empty file in a code editor, to distributing URLs to participants.
About The Language Technology and Data Analysis Laboratory (LADAL) Webinars 2021
The Language Technology and Data Analysis Laboratory (LADAL) is school-based support infrastructure for computational humanities research established and maintained by the UQ School of Languages and Cultures. The LADAL is part of the ARDC Australian Text Analytics Platform (ATAP) which represents a nation-wide attempt to foster computational skills in HASS. It collaborates with and shares expertise with several Australian and international centres, institutions, researchers, and experts.
The LADAL consists of a specialist computing lab for language-based computational and experimental work (the Computational and Experimental Workshop) and an online virtual lab (the LADAL website). The LADAL website offers self-guided study materials and hands-on tutorials on topics relating to digital tools, computational methods for data extraction and processing, data visualization, statistical analyses of language data, and provides links to further resources and short descriptions of digital tools relevant for digital HASS research. In addition, the LADAL offers face-to-face consultations and specialized workshops. SLC researchers are encouraged to contact LADAL staff for advice and guidance on matters relating to digital research tools, data visualization, various statistical procedures, and text analytics.  As such, the LADAL offers pathways to new research possibilities in HASS with a focus on computational quantitative text analytics.
Venue
Zoom link https://uqz.zoom.us/j/6388735320