Corpus-based media linguistics: A case study of linguistic diversity in Australian television
1 July 2021

5:00pm

–

7:00pm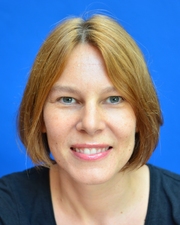 Speaker: Monika Bednarek, Professor of Linguistics at the University of Sydney and Director of the Sydney Corpus Lab.
Monika's research uses corpus linguistic methodologies across a variety of fields, including media linguistics, discourse analysis and sociolinguistics. She has a particular interest in the linguistic expression of emotion and opinion, with a focus on English. Monika is the author or co-author of six books and two short volumes as well as numerous journal articles and book chapters. She has co-edited several edited volumes and special issues of journals, most recently Corpus approaches to telecinematic language (International Journal of Corpus Linguistics 26/1, 2021) and Corpus linguistics and Education in Australia (Australian Review of Applied Linguistics 43/2, 2020). She is on the steering committee of the Asia Pacific Corpus Linguistics Association and tweets @corpusling.
Title: Corpus-based media linguistics: A case study of linguistic diversity in Australian television
Abstract: In this golden age of Indigenous television (Sebbens, n.d.), it is important to analyze Indigenous-authored drama series, so that we can move beyond 'a deficit perspective' (Charity Hudley, Mallison, and Bucholtz 2020, 216) in relation to mediated linguistic diversity. This talk presents a corpus linguistic case study of Australian Aboriginal English (AAE) lexis as present in three such Indigenous-authored television series: Redfern Now, Cleverman, and Mystery Road. For television viewers, mediated AAE can be an important source of information, especially if they do not regularly interact with Aboriginal and/or Torres Strait Islander people. This would be the case for many Australians, and even more so for international viewers of Australian television series. All three analyzed series were exported overseas and thus have both Australian and international audiences. Using lexical profiling analysis (AntWordProfiler; Anthony (2013)) in combination with qualitative concordance analysis, the talk identifies and compares the use of AAE lexis across the three series. Analysis of frequency and distribution will pinpoint words that appear to be particularly significant lexical resources in mediated AAE. The talk will be framed through the notion of diversity, as conceptualised in relation to television series
About The Language Technology and Data Analysis Laboratory (LADAL) Webinars 2021
The Language Technology and Data Analysis Laboratory (LADAL) is school-based support infrastructure for computational humanities research established and maintained by the UQ School of Languages and Cultures. The LADAL is part of the ARDC Australian Text Analytics Platform (ATAP) which represents a nation-wide attempt to foster computational skills in HASS. It collaborates with and shares expertise with several Australian and international centres, institutions, researchers, and experts.
The LADAL consists of a specialist computing lab for language-based computational and experimental work (the Computational and Experimental Workshop) and an online virtual lab (the LADAL website). The LADAL website offers self-guided study materials and hands-on tutorials on topics relating to digital tools, computational methods for data extraction and processing, data visualization, statistical analyses of language data, and provides links to further resources and short descriptions of digital tools relevant for digital HASS research. In addition, the LADAL offers face-to-face consultations and specialized workshops. SLC researchers are encouraged to contact LADAL staff for advice and guidance on matters relating to digital research tools, data visualization, various statistical procedures, and text analytics.  As such, the LADAL offers pathways to new research possibilities in HASS with a focus on computational quantitative text analytics.
Venue
Zoom ID link https://uqz.zoom.us/j/6388735320