Webinar - Current issues and roles of Australia and Korea for peaceful co-existence and cooperation in Asia-Pacific regions
3 February 2021

6:00pm

–

7:30pm
Title:
Current issues and roles of Australia and Korea for peaceful co-existence and cooperation in Asia-Pacific regions
Synopsis:
TBC 
Keynote Speakers: 
Professor the Honourable Gareth Evans AC QC, Distinguished Honorary Professor, Australian National University, and former Foreign Affairs Minister
Professor the Honourable Gareth Evans AC QC was a Cabinet Minister throughout the Hawke-Keating Governments, including as Foreign Minister from 1988-96. As Foreign Minister he played central roles in the creation of APEC and the ASEAN Regional Forum, the Cambodian peace process, and in bringing to conclusion the Chemical Weapon Convention. From 2000 to 2009 he was President and CEO of the Brussels-based International Crisis Group, and from 2010 to 2019 served as Chancellor of the Australian National University, where he is now Distinguished Honorary Professor. He currently chairs the Seoul-based Asia-Pacific Leadership Network for Nuclear Non-Proliferation and Disarmament (APLN), and the Advisory Boards of the New-York based Global Centre for the Responsibility to Protect, and the ANU Centre for Asian-Australian Leadership. Previously, he co-chaired two major commissions, the International Commissions on Intervention and State Sovereignty (2001) and on Nuclear Non-Proliferation and Disarmament (2009). He has written or edited, singly or jointly, thirteen books – including Incorrigible Optimist: A Political Memoir (2017), Nuclear Weapons: The State of Play (2015), Inside the Hawke-Keating Government: A Cabinet Diary (2014) and The Responsibility to Protect: Ending Mass Atrocity Crimes Once and for All (2009). Gareth Evans has received a number of national and international honours, including the 2010 Roosevelt Freedom from Fear Award for his pioneering work on the Responsibility to Protect concept and his contributions to conflict prevention and resolution, arms control and disarmament.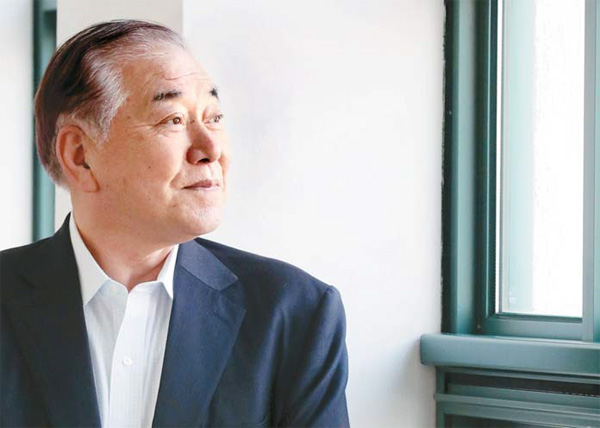 Professor Chung-in Moon, Special Advisor in Foreign Affairs and National Security to President HE Mr Moon Jae-in, Republic of Korea
Special Advisor in Foreign Affairs and National Security to President HE Mr Moon Jae-in, Republic of Korea. He is also a Distinguished University Professor of Yonsei University, Krause Distinguished Fellow, School of Policy and Global Strategy, University of California, San Diego, and Vice Chair and Executive Director of the Asia-Pacific Leadership Network for Nuclear Non-Proliferation and Disarmament (APLN). He is currently serving as the editor-in-chief of Global Asia. On 21 May 2017 Professor Moon was nominated by President Moon Jae-in as a special advisor on unification, diplomacy and national security affairs."