Japanese Studies Association of Australia Conference 2021 - 'Sustainability, Longevity and Mobility'
29 September 2021 8:00am
–
1 October 2021 5:00pm
Japanese Studies Association of Australia Conference 2021 - 'Sustainability, Longevity and Mobility' – Virtual Conference
The University of Queensland, 29 September - 1 October 2021
We acknowledge the Traditional Owners and their custodianship of the lands on which UQ operates. We pay our respects to their ancestors and their descendants, who continue cultural and spiritual connections to Country. We recognise their valuable contributions to Australia and global society.
Program
Please click here to view the conference Program.
Call for Papers
SUBMISSIONS ARE NOW CLOSED. 
Due to the continuing uncertainties caused by the COVID-19 pandemic, the JSAA Biennial Conference will take place completely online. We are now calling for submissions in the form of complete thematic panels consisting of three presenters. The overarching themes of the conference are sustainability, longevity and mobility.
A series of disastrous catastrophes in 2018 saw summer heat waves, earthquakes, landslides and flooding take the lives of many and disrupt that of others in Japan. The 41 degrees reached in this year was declared a natural disaster by the Japanese government with 30,000 people hospitalised. This 'new normal' continued into 2019 where, just as Japan was bracing for its most violent storm in over 60 years, a 5.7 magnitude earthquake rattled many parts of the east coast. During the October storm 6 million people were advised to evacuate due to flooding and the possibility of landslides. In 2021, seismic events continue with a 7.1 magnitude 'aftershock' from the 2011 earthquake jolting the Tōhoku region.
In 2020, action over the growing problem of plastic waste finally reached Japan. As the second largest producer of plastic waste per capita in the world Japan has been slow to react. However, from 1 July 2020 Japan has started charging for plastic bags which has helped reduce their use. Also, in 2020 Japan, like the rest of the world, has been dealing with the Corona Virus (COVID-19) pandemic. This has already led to postponement of the 2020 Tokyo Olympics being by 12 months and ongoing concerns over the rising infection rate and the possibility of high death rates among the aging population.
Concerns over aging and low birth rates have plagued Japan for many years. What was seen as a radical, and controversial, plan to address the resulting severe labour shortages in the country was introduced in late 2019. The plan was meant to entice over 300,000 lower and semi-skilled foreign workers, but it only attracted a little over 200 individuals in its first 6 months. With Japanese language demands for foreign workers in the aged care industry and the continuing pandemic, labour shortages and the problems of an aging society don't look like they will be solved anytime soon.
These issues and their effects can, and are, being studied through numerous fields of research from history to literature, and from economics to human rights. We invite participants to contribute knowledge and understanding of Japan in a global context of sustainability, longevity and mobility from within their own disciplinary/field interests.
The 2021 JSAA Conference will hold all sessions and events online. Only panel submissions will be accepted. A discussion forum to find willing panel co-presenters will be available online here. We strongly encourage research that addresses the three themes of the conference, but we will accept panels in the following areas:
History
Education
Popular culture
Language policy
Japanese applied linguistics
Japanese language pedagogy
Gender
Environmental studies
Literature
Anthropology
Migration studies
Marginalised communities
Demography
Geography
Governance & policy analysis
Law, justice & security
Politics, international relations 
Identity Politics
Science and technology
Agriculture
Visual culture
Submissions exploring any topic related to the study of Japan more broadly are also welcome.
Panel sessions will run for 60 minutes with 15 minutes for each presentation and a total of 15 minutes for questions at the end of the panel session.
We are holding a free, online Postgraduate Workshop on 28 September titled "Navigating Asian Studies in a Post-COVID Environment." Postgraduate students in Asian Studies and Japanese Studies are welcome to join us on the day. To register and learn more, please visit the workshop website.
---
Submission deadline:
Submissions are now closed. Applicants will be notified of the outcome by 15 July 2021.
Registration
**Early bird registration until 25 July 2021**
Registration fees:
JSAA members $50
Non-members $100
Postgraduates:
JSAA members $20
Non-members $50
Early bird registration:  
JSAA members $40
Non-members $80
Early bird postgraduate registration:
JSAA members $10
Non-members $30
Registration includes access to attend all panel sessions, welcoming events and informal/formal virtual gatherings.
Registrations close on Tuesday 31 August 2021.
For all conference enquiries, please contact the team on jsaa2021@uq.edu.au
Keynote Speakers: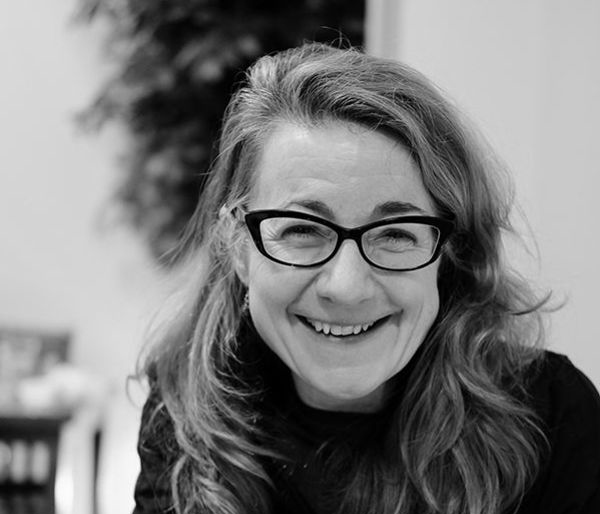 Julia Adeney Thomas
Department of History, University of Notre Dame
Julia Adeney Thomas grew up in the coal country of southwest Virginia. Her sharp interest in environmental questions comes from her love of those mountains. An intellectual historian, she writes on concepts of nature, political theory, historiography, and photography in Japan and comparatively. Her publications include  Reconfiguring Modernity: Concepts of Nature in Japanese Political Ideology (winner of the AHA John K. Fairbank Prize) and, with geologists Mark Williams and Jan Zalasiewicz, The Anthropocene: A Multidisciplinary Approach (Polity, 2020).  Other works include Japan at Nature's Edge: The Environmental Context of a Global Power; Rethinking Historical Distance; and Visualizing Fascism: The Twentieth-Century Rise of the Global Right (Duke 2020).  "Not Yet Far Enough" and "History and Biology in the Anthropocene: Questions of Scale, Questions of Value," both in the American Historical Review, argue that the Anthropocene dislocates modern historical practices.  Educated at Princeton, Oxford, and Chicago, she taught at the University of Illinois at Chicago and the University of Wisconsin–Madison before joining Notre Dame's history department. 
Title:  Climate Change v. the Anthropocene: Framing the Difference for Japan
Abstract: Two concepts have emerged to encapsulate the global environmental threat: climate change and the Anthropocene.  Each one conveys a particular understanding of the dangers we face, and also how we might meet those dangers.  Recently, United Nations' organizations (including the IPCC or International Panel on Climate Change) have adopted the Anthropocene as their overarching rubric.  This talk explores why this framework matters to those of us engaged with Japanese studies.  I begin by reviewing the distinctive sciences behind these different, yet overlapping, concepts, and then turn to what these differences mean for our analysis of Japan's history, politics, and prospects.  In essence, my argument is that the narrower lens of climate change limits our understanding, presenting a false picture of a problem solvable through new forms of energy dubbed "green," meaning, in some circles, nuclear energy.  The Anthropocene, on the other hand, underscores the radical challenge that an altered Earth System poses to human systems, including Japan's.  With the Anthropocene, we understand the threat not as a problem to be solved within the current political and economic structures, but a predicament requiring us to reconsider the aims of modern history, politics, and economics. I end by suggesting that Japan's past and its contemporary situation provide a reservoir of ideas and practices for contending with the Anthropocene, if only the intellectual and political courage to pursue them could be found.  "Sustainability, Mobility and Longevity," the themes of this conference, are central to reconsidering Japan's role on our human-dominated Earth.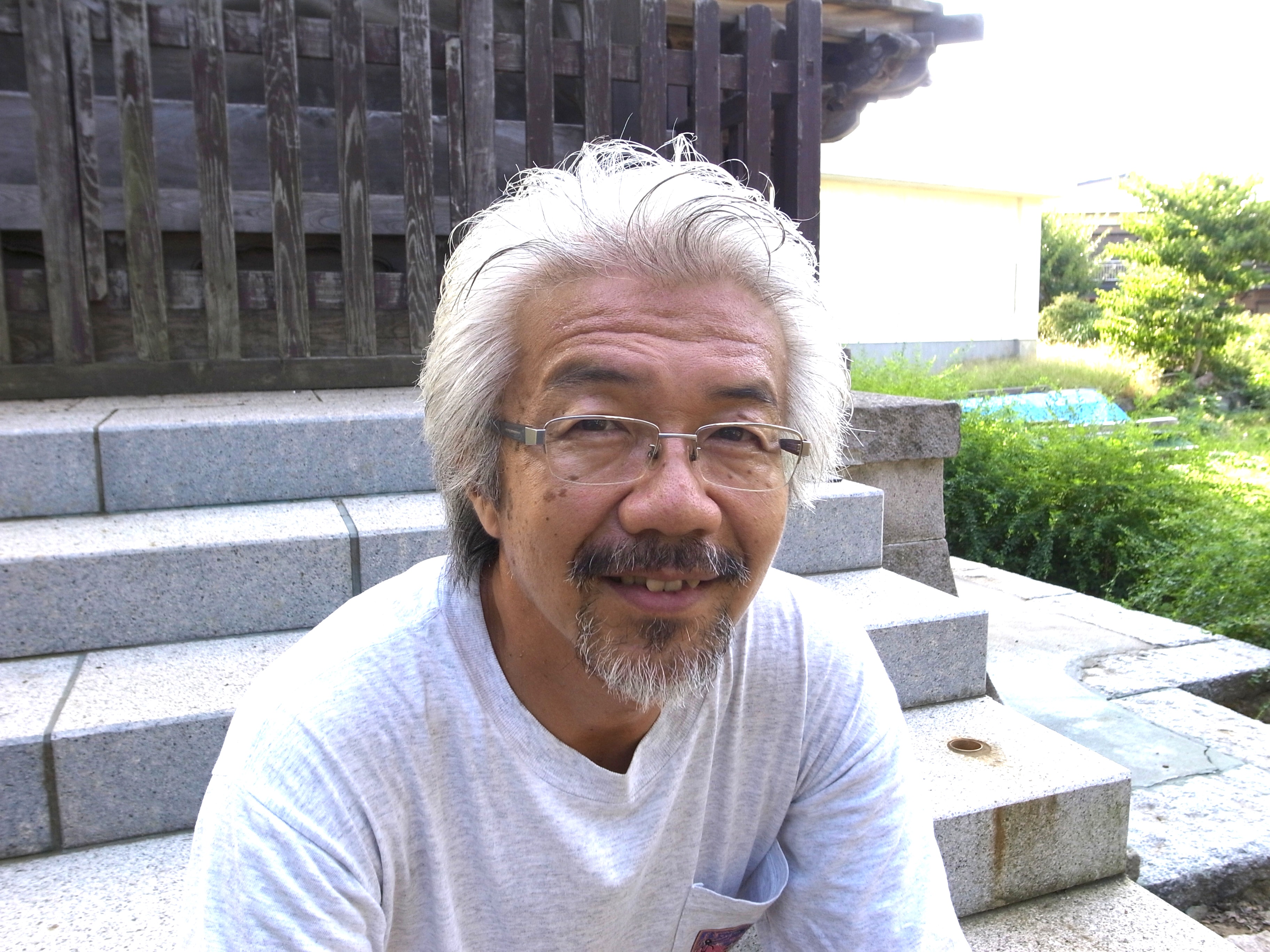 Keijiro Suga
Meiji University, Tokyo Japan.
Professor Suga is a poet and academic of critical theory at Meiji University where he founded the graduate program called "Places, Arts, and Consciousness." 
He has published ten books of critical essays and travelogues of which Transversal Journeys was awarded the Yomiuri Prize for Literature in 2011. He has also published seven collections of poetry in Japanese of which The Dog Search / My Dog Papyrus (2019) is the latest.  His English poems are published by the University of Canberra's International Poetry Studies Institute as a chapbook titled Transit Blues (2018) and its Spanish translation appeared in 2019. His poems have been translated into English, French, Romanian, Serbian, Slovene, Albanian, Chinese, Spanish, and Italian and he has been invited to read at literary festivals and universities at many occasions.
He is also a prolific translator from English, French, and Spanish to Japanese in human sciences and literature. Among his more than thirty translations are: Poétique de la Relation and Le quatrième siècle by Edouard Glissant, La vie scélérate by Maryse Condé, La fête chantée and Raga by J.M.G. Le Clézio, Le postmoderne expliqué aux enfants by Jean-François Lyotard, At the Bottom of the River by Jamaica Kincaid, Girl in the Flammable Skirt by Aimee Bender, El árbol del conocimiento by Humberto Maturana and Francisco Varela, Paula by Isabel Allende. 
He was a former president of ASLE-Japan (2012-2016) and co-edited, with Hisaaki Wake and Yuki Masami, Ecocriticism in Japan (2017). 
Title: Standing at the Edge of Water 
Abstract: Ten years have passed since the triple disaster of March 11, 2011. The destruction caused by the Great East Japan Earthquake, the subsequent tsunami, and the catastrophic meltdown at the Fukushima Daiichi nuclear powerplant combined, was by far the worst traumatic collective experience that Japan has gone through in this century. Has she recovered from the damage?
Here I present an account of what I have done and thought as a poet after March 11. Many writers and artists have written and produced new works as immediate reactions to these destructions. I am no exception. First, I'd like to tell you about some of my activities in the past ten years. Then I will show you some cases of so-called "recovery" (fukkō) and what is being done under that rubric: the gigantic sea-walls and riverbank protection work in Rikuzen Takata and Minami Sanriku, among others. The transformations that took place in these two cities are almost surreal. The un-naturalness of it leaves you speechless, and you are led to meditate on the fate of an island country where the bodies of water have always been a major concern for its inhabitants.
The first part of my talk is centered around the reading play The Night on the Milky Way Train that I have produced with the novelist Furukawa Hideo, the singer Kojima Keitaneylove, and the translator Shibata Motoyuki. It is based on a novella written by Miyazawa Kenji (published posthumously in 1934). The story is about deaths by water and the meaning of self-sacrifice. Furukawa, who is originally from Fukushima, took this up and re-wrote it as a story of mourning for the victims of the tsunami. Over the past decade, we have performed this reading play 17 times at different places, including several cities in the Northeast (Tohoku), each time modifying the scenario. This is one of the most sustained efforts of post-March 11 literary output. I will explain the meanings of this play and its background.
Then in the latter part, I will talk about the transformation of some cities in the Northeast, paying special attention to the cities' relationships with bodies of water: rivers and the sea. After experiencing the total destruction by the tsunami, some cities opted for a very rigid strategy of protection by building massive sea-walls and cementing the riverbanks. Was this really a wise choice? Those traditional seaside towns are now forced to live with this separation from the water for a long time to come. Their local lifecycle has come to a dead end. Ecologically and aesthetically, what sustainable afterlives can they envision? Here I will examine some photographs by Hatakeyama Naoya, one of the leading photographers of my generation. He is from Rikuzentakata. Then I will discuss a recent book on Rikuzentakata by the young artist Seo Natsumi: Niju no machi / Kotaichi no uta (A Doubled Town / Songs from a Land for Change). This book is a call for organizing a valid and viable memory by means of drawings and words.
By looking at these works, I am hoping to contribute some materials for thought to your discussion of sustainability, longevity, and mobility in Japan today.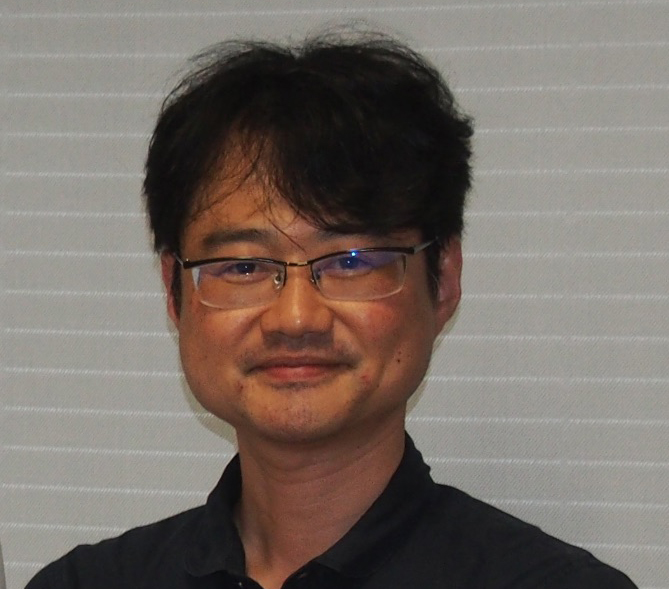 Professor Yo Usami
Department of Linguistic Information Science, Graduate School of Arts and Sciences, The University of Tokyo
PhD in Japanese Linguistics/Pedagogy. Professor Usami took up his current position at the Graduate School of Arts and Science, the University of Tokyo in 2015, after working for the National Institute for Japanese Language and Linguistics for sixteen years. He teaches Japanese language for academic purposes to international undergraduate students as well as language education theories to graduate students. Professor Usami's research interests include the individuals' sense of values and norms that affect their linguistic behaviour. His recent publications include Usami, Y., ed. 2016. 「評価」を持って街に出よう―「教えたこと・学んだことの評価」という発想を超えて [Go out of classrooms and take assessment with you: Beyond the concept of teaching and learning assessment], Kuroshio Publishers: Tokyo.
Title: Systemising attitude constructs and examining their trainability in language education
Abstract: Key words: nourishing attitude, attitude-oriented perspective, new competency frameworks, the KSA (knowledge, skills, attitude) triad
The modern world can be described using the acronym VUCA, which stands for volatility, uncertainty, complexity, and ambiguity. The instability and unpredictability of the modern world may render the traditional educational style and abilities—that have proven effective for survival in society so far—unavailable in the near future.
The conventional learning and educational style tended to target the elements of knowledge (what you know) and skills (what you can do). However, in recent years, the concept of attitude (what you would like to do or be) has been regarded as an important and required component of competency for the modern society. Knowledge and skills acquired in a classroom may easily become obsolete in the VUCA world, but attitude, defined by Allport as a mental state of readiness that exerts a directive or dynamic influence on the individual's response to all objects and situations, will enable people to update their knowledge and skills and develop new values by integrating existing intellectual resources.
For the last several decades, the educational field has proposed various 'new competency frameworks'—e.g., 1) Key competencies: For a successful life and a well-functioning society by the OECD-DeSeCo, 2) Four-dimensions of goals for a 21st century education by the Center for Curriculum Redesign (CCR), 3) Learning Compass 2030 by the OECD, and so forth. Some of these frameworks have adopted the KSA triad—knowledge, skills, and attitude—as a core theme.   
Similarly, the KSA triad is used as a theoretical pillar for educational guidelines in Japan as well, such as 2017/2018 version of the Courses of Study (Gakushuu-shidoo-yooryoo) produced by the Ministry of Education, Culture, Sports, Science and Technology, Japan (MEXT), and in A Report on the Development of Human Resources concerning Japanese Language Education compiled by the Council for Cultural Affairs in 2019. It seems that the guidelines proposed in Japan were influenced by these new competency frameworks.
However, in post-war Japan, the field of education has witnessed heated debates regarding the appropriateness of including 'nourishing attitude' as one of the educational goals. For instance, this attitude-oriented perspective has been accused as a theory based on willpower alone without any scientific basis. Some pedagogists insisted that higher emphasis on this perspective in education could easily lead to the attribution of missteps in learning to learners' lack of effort, rather than to teaching problems or insufficiencies. Moreover, teachers' personal values could also lead to a biased evaluation of learners' internal values. Despite the value in these debates on the attitude-oriented perspective, they have not been given much attention in recent discussions on language education in Japan.
'Attitude' can be interpreted in several ways including moral standards or highly subjective characteristics. Providing training for such attitudes can be difficult and unsuitable. Therefore, the presenter recommends a classification and systemisation of the attitude constructs, from a 'trainability' perspective, to appropriately deal with 'attitude' in educational fields. This presentation will discuss the reconstructed system of attitude in learning and the strategies to utilise this system in language education.
---
The JSAA conference is receiving support from the Japan Foundation, Sydney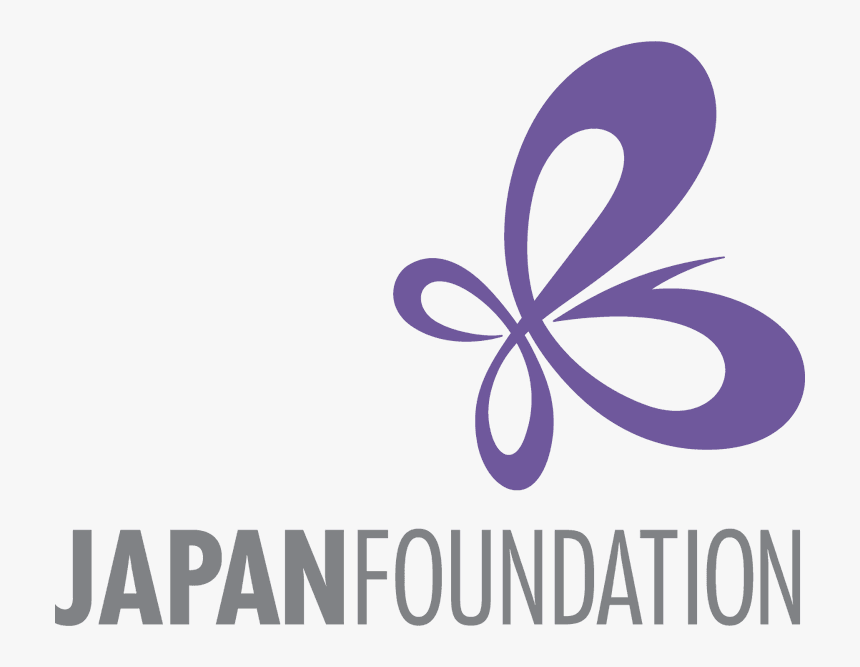 About Japanese Studies Association of Australia Conference 2021