Public Lecture - 'Poetics on the Street: Crossing Genres, Languages and Geo-Cultural Borders'
25 June 2019

6:00pm

–

8:30pm
Abstract:
The protest actions that took place on the streets of Paris in May 1968 and subsequently in many other parts of the world, including Tokyo, had a unique impact upon the development of global arts and literature. This lecture examines the forms of trans-cultural, translanguaging and cross-generic arts and literature that arose at the time "on the street".  Beginning with an overview of major examples from various cultures, the lecture will focus on the case of Terayama Shūji (1935 –1983), the internationally acclaimed avant-garde dramatist, The chaotic and at time indecent power that fomented on the streets during 1968 gave Terayama the energy to cross genre, language and geo-cultural borders. It is this energy that informs the writer's collection of critical essays, Throw Away Your Books, Rally in the Street, which was also the title of an experimental play and film. Terayama's work was highly acclaimed by international audiences, especially in Europe. In 2015, Terayama was featured at the 28th Tokyo International Film Festival (TIFF) in commemoration of the 80th anniversary of his birth. He was promoted as an artist "who used his multiple talents as a poet and a director of stage and screen to lead the underground cultural scene of the 1960s." In terms of impact, Terayama has been compared to Orson Welles. In  2018 the Kanagawa Modern Literature Museum held a major exhibition on Terayama with associated lectures and events. https://www.kanabun.or.jp/exhibition/8506/
This lecture re-evaluates the significance of Terayama's "poetics on the street" as new forms of translanguage and cultural hybridity in contemporary society. While energetic street activities have to some extent waned, renewed international interest in Terayama suggests that these activities may soon return with new forms of translanguage and cultural hybridity.
Speaker: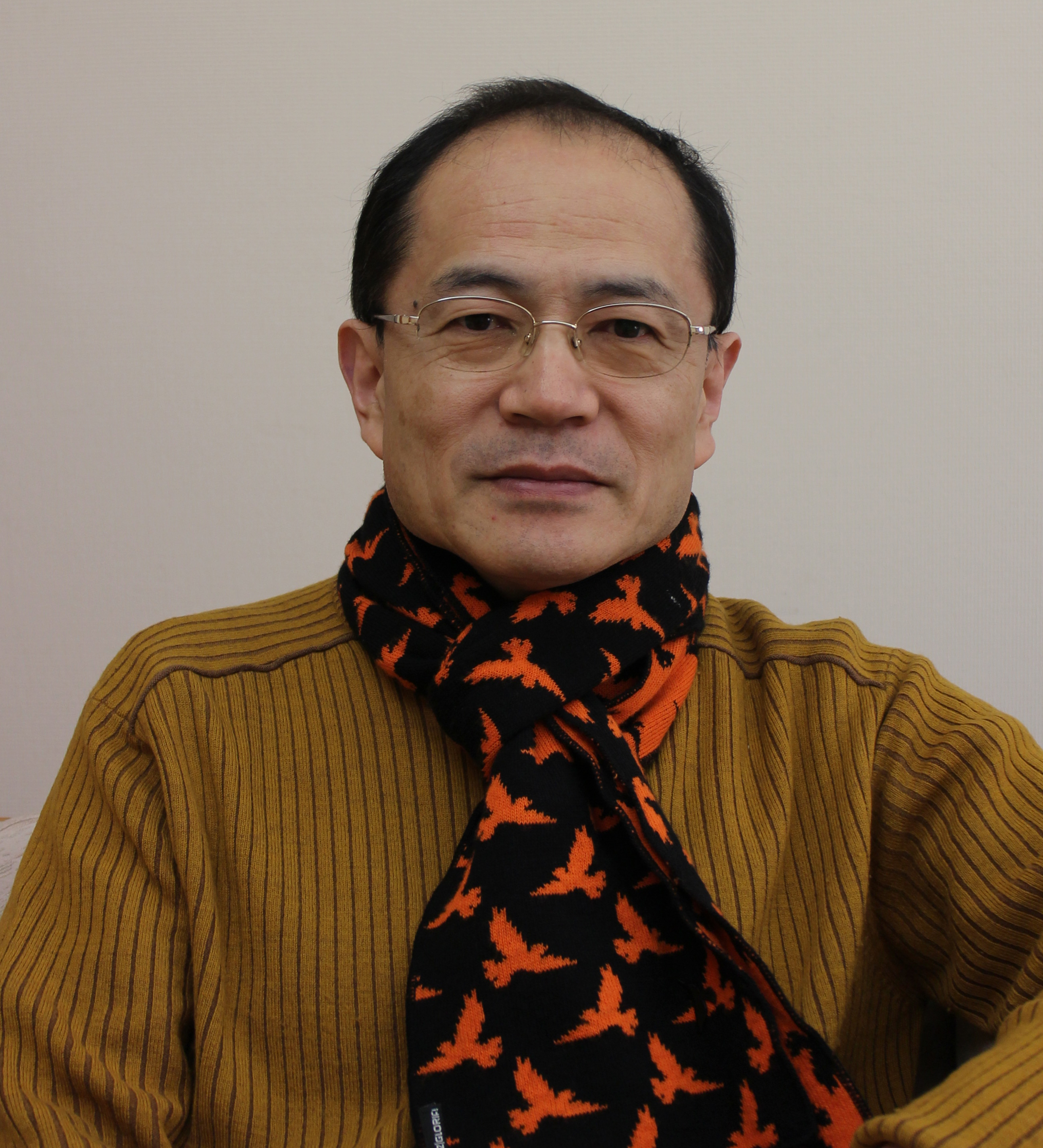 Professor Hideto Tsuboi (1959-) is a scholar of Japanese literature and culture at the International Research Center for Japanese Studies (Nichibunken), Kyoto. He received his B.A. and M.A. degrees in Japanese Literature from Nagoya University, where he also completed his Ph.D. in Japanese Literature. He has written extensively on the issue of the Other in modern Japanese literature. His publications include Koe no shukusai: Nihon kindaishi to sensō (Feast of Voices: Modern Japanese Poetry and War), University of Nagoya Press, 1997, Kankaku no kindai: koe, shintai, hyōshō (Modernity of the Sensibilities: Voice, Body and Representation), University of Nagoya Press, 2006, and Sei ga kataru: 20 seiki Nihon bungaku no sei to shintai (Sexuality Speaks: Sex/Gender and Body in the Literature in Twentieth-Century Japan), University of Nagoya Press, 2012.
This is a free event, however please register below to secure your seat. 
About Distinguished Visitor Program - Professor Hideto Tsuboi
The distinguished visitor's program serves as a vehicle for identifying and addressing areas of shared research interest in the school. It provides the opportunity for the school to come together periodically to focus on a specific theme or topic that cuts across discipline boundaries.
The School of Languages and Cultures is looking forward to welcoming Professor Tsuboi to The University of Queensland in June 2019. 
Venue
Forgan Smith Building (#1), UQ St Lucia Campus