Screening of part I and II of the documentary series "Everyday Is Alzheimer's" by Ms Yuka Sekiguchi.
11 December 2018

11:00am

–

3:30pm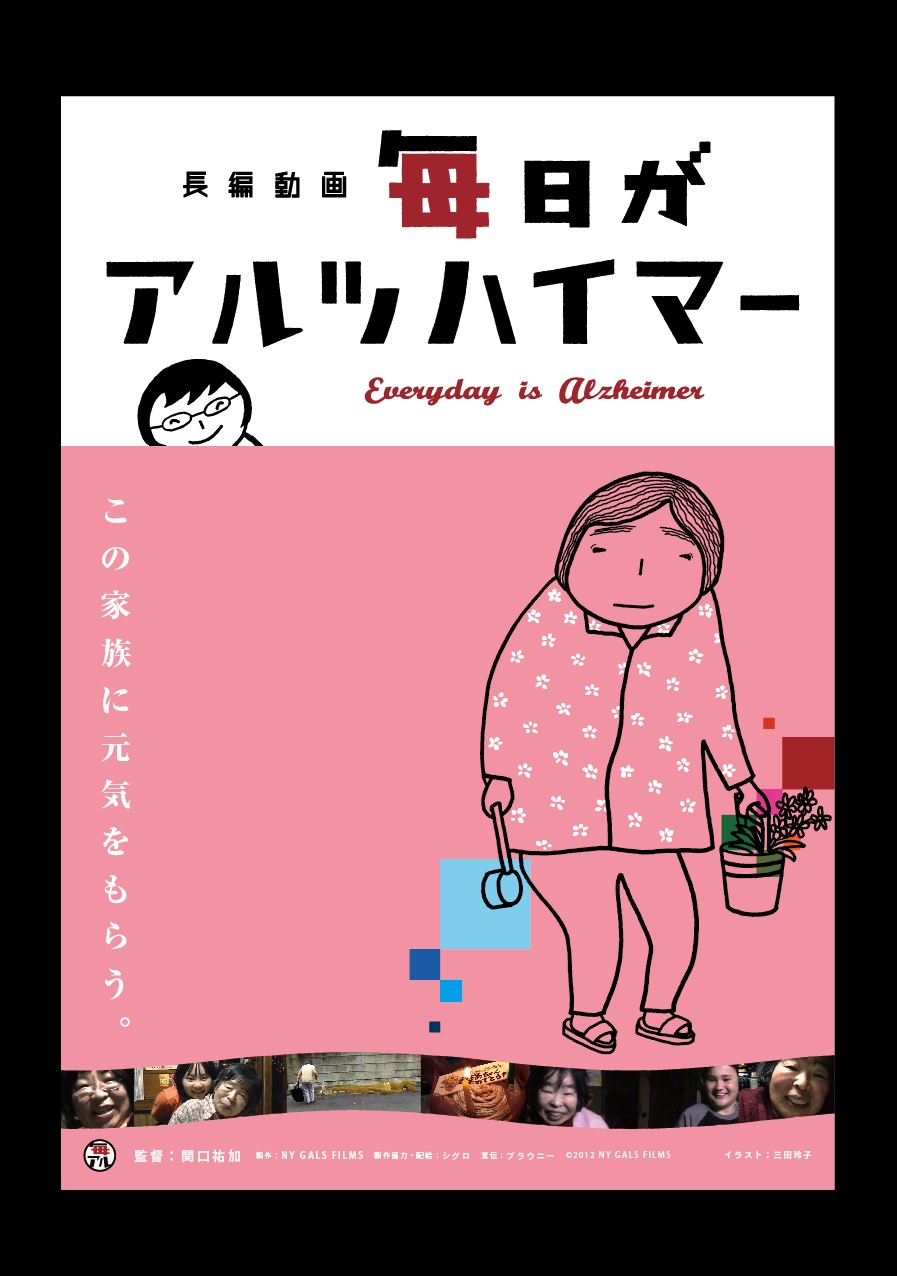 PART I
Date: Tuesday 11 December
Time: 11:00am - 1:00pm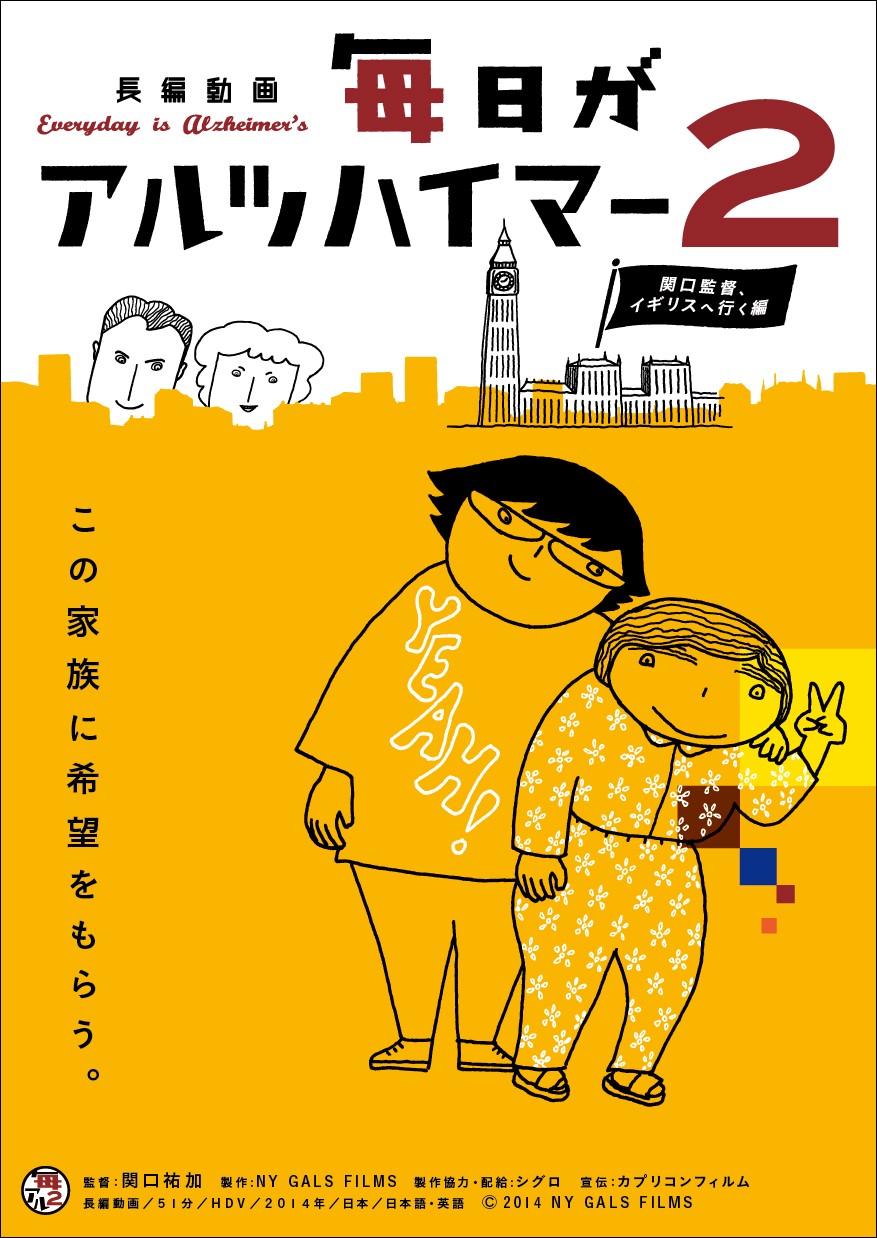 PART II
Date: Tuesday 11 December
Time: 2:30pm - 3:30pm 
 
As the title suggests, the film deals with very important issues such as health and well-being, aged care, palliative care, and assisted dying. Despite the sensitive nature of the topic, the film takes a humorous approach and is currently being screened in various cities in Japan with very warm reception and media exposure.
Filmmaker:
Yuka Sekiguchi was born in 1957 Yokohama, Japan. She went to Australia to study International Relations in 1981 but became a filmmaker instead. After two internationally acclaimed documentaries, "SENSO DAUTHERS (Daughters of War)" (1990) and "WHEN MRS. HEGARTY COMES TO JAPAN"(1992), Yuka took on the challenge of becoming the subject of her own film and did the psychotherapy session in front of the camera. That resulted in another award winning documentary, "FAT CHANCE"(2007).
In between the gap years, Yuka got married, gave birth to a son at the age of 42 and got divorced. She has a teenage son currently living in Tokyo studying at Tsuji Culinary Institute to become a chef.
After 29 years in Australia, Yuka returned to Japan to live with her mother with Alzheimer's in 2010. She began filming her and completed "EVERYDAY IS ALZHEIMER'S". The film was released theatrically in July 2012 in Japan and became an instant hit. Yuka embarked on making the sequel "EVERYDAY IS ALZHEIMER'S 2 ~ THE FILMMAKER GOES TO BRITAIN". The film was again, released theatrically in July 2014 with equally great success. In 2018, Yuka finally completed "EVERYDAY IS ALZHEIMER'S FINAL ~ DEATH BECOMES US". This would conclude the trilogy.
Yuka's all films have a signatory style of great enthusiasm and a sense of humor.       
Photos courtesy of ©️NY GALS FILMS 2018.  
---
Note: Screening of part I and II of the film is open to registered colloquium participants only. Should you have an interest in attending, please contact SLC Events via email. 
Venue
Hawken Engineering Building (#50)
UQ St Lucia Campus