Argentina, 2015, 90 min, Dir. Ariel Winogard, Romantic Comedy, R18+ (English Subtitles)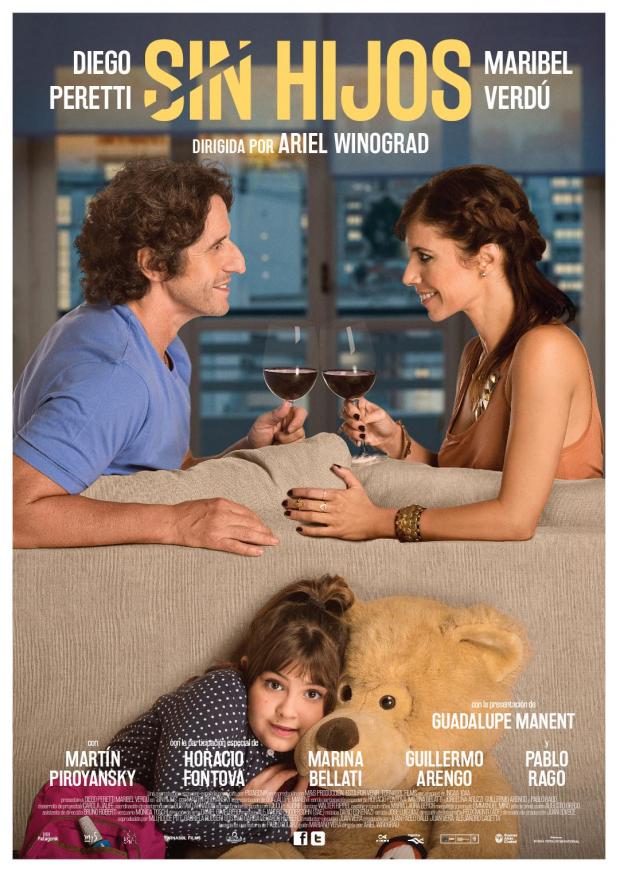 Gabriel has been divorced for four years and his life now centres on his daughter Sofia and his work. His world is rocked by the sudden reappearance of Vicky, on whom he once had a crush, and who has grown into a beautiful, independent, self-assured woman. Sparks fly, they fall for each other…However Gabriel learns that she has no interest in dating a man with children. He decides to keep Sofia's existence a secret from Vicky, but Sofia has plans of her own for her father's girlfriend.
The Latin American Film Festival at UQ is a free event. All are welcome (18+) and bookings are not required. 
About 2017 Latin American Film Festival
The 11th Latin American Film Festival at The University of Queensland will be a free, public event showcasing a sample of the creative best of Latin American cinema.
This year the Festival will kick off on Friday 13 October with a special Gala event, followed by a screening of a Guatemalan film 'Otros 4 Litros' (The 4 Beers). As tickets are limited, in order to secure your place for the opening night, we ask that you register as soon as possible. 
The Latin American Film Festival continues throughout the weekend of Saturday 14  and Sunday 15 October. Registration is not required for the remainder of the Festival and there will be a total of 13 fantastic films screened during this time. 
The Latin American Film Festival is proudly hosted by the School of Languages and Cultures with the generous support of the Latin American Embassies in Canberra.
Please note: This is an 'Adults Only' event (R18+). Films are in Spanish or Portuguese with English subtitles.
Venue Note: Please note, the Opening Night Film on Friday 13 October will be screened in Building 3 (Steele Building), Room 206 following a function in the Global Change Institute Building. Registrations are required for the opening night film screening and opening night event (Register here). 
ALL other films on Saturday 14 October and Sunday 15 October will be screened in Building 63 (Physiology Building), Room 348. Bookings are not required, and all screenings are FREE. Films are in Spanish or Portuguese, with English subtitles and all films are rated R18+. 
Venue
Physiology Building (#63)
The University of Queensland, St Lucia