Japan Foundation Public Lecture: Art, Advocacy and Accountability - the case of a Nikkei artist in Australia
Sun 27 Nov 2016

8:30am

–

10:30am
Venue
Level 6, The Sir Llew Edwards Building (#14)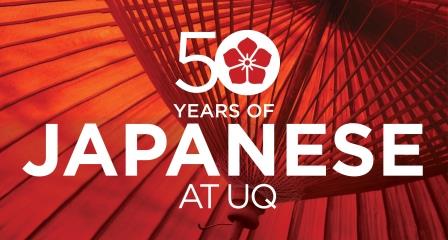 Whilst discussing the process of creating her performance works such as The Heart of the Journey, In Repose, and Yasukichi Murakami – Through a Distant Lens,
Mayu Kanamori will introduce her lesser-known, yet related work including the Civilian Internment Arts Program in Cowra NSW, her on-going involvement in groups such as Nikkei Australia and the Asian Australian Studies and Research Network (AASRN), and collaborations with the Japanese Indigenous community of Broome. In the process, she will challenge prescribed boundaries of the role of the artist in addressing social history, examine social responsibilities in making ethical choices pertaining to identity, diaspora, and imagined national and ethnic borders, and explore ways of working with culturally specific stories to make a contribution to the wider community.
Program and Timings
8:30am, Arrival and registration
9:00am - 10:30am, Public Lecture
Location 
A campus map is available here. Details about parking at UQ can be found here.
Speaker Bio 
Mayu Kanamori is a Sydney based storyteller working across mediums including theatre, performance, photography, installation, writing, radio and documentary making.
Her performance works include The Heart of the Journey, a true story about an Indigenous woman's from Broome and her search for her Japanese father; CHIKA: A Documentary Performance, a story of Chika Honda, a Japanese tourist who was incarcerated in Melbourne for a decade for a crime she insisted she did not commit; In Repose, a multi arts and site-specific performances at Japanese Cemeteries in Broome, Thursday Island and Townsville; and Yasukichi Murakami: Through a Distant Lens, a story of a contemporary photographer's search for the missing photographs of a historical photographer in Broome and Darwin, produced by Performance 4a.
As a radio producer for ABC Radio National, Mayu has received a commendation for United Nations Association Media Peace Award Promotion of Multicultural Issues, Broome  NAIDOC Non Indigenous Reconciliation Award and has been a finalist for Walkley Awards for Excellence in Journalism. She has contributed to wide range of books and publications and has exhibited and performed throughout Australia and Asia.
She is a board member of The Koto Music Institute of Australia, on the management committee of Living with Our Dead, and a founding member of Nikkei Australia.
Thank you to our sponsor