Japan Foundation Public Lecture and Panel Discussion: Heritage Speakers - Mobility and Children - Memories of Children Crossing Borders
Sat 26 Nov 2016

4:30pm

–

6:30pm
Venue
Forgan Smith Building (#1)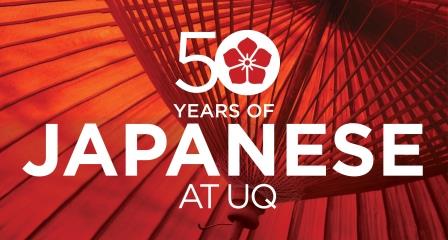 Professor Ikuo Kawakami from Waseda University will deliver a public lecture entitled, "Mobility and Children:Memories of Children Crossing Borders" (移動と子ども-「移動する子ども」という記憶).
Following the lecture there will be a forum on teaching of Japanese as a Heritage Language (継承日本語教育) around Australia with Professor Kawakami. The audience will be invited to ask questions to the panellists. 
Program and Timings
4:30pm, Arrival and registration
5:00pm - 6:30pm, Public Lecture
Location 
A campus map is available here. Details about parking at UQ can be found here.
Abstract
J. クリフォードは「移動」を未完の近代にとっての決定的に重要な場所であると論じている。現在、移民・難民等の大量人口移動の陰に子どもがいる。親の移動にともない、子どもは成育環境、文化、言語の境界を超えて移動せざるを得ない。親の国際結婚は「移動」の一例で、近年子どもの多様性は加速度的に増加している。このような移動性、複文化性、複言語性を持つ人のあり方を考察することは21世紀の社会的課題である。
本研究では、移動性、複文化性、複言語性を持つ子どもがテーマであるが、ここで考えたい対象は、実存する子どもではない。「移動する子ども」という記憶である。「日本」「オーストラリア」といった学的議論において「移動する子ども」という記憶はどのように研究対象化できるのか。そして、そのことが、オーストラリアにおける日本研究にどのような意味があるのかを考えたい。
J. Clifford argues concepts of movements of people, travels and contacts which are crucial sites for an unfinished modernity. Children comprise part of today's large population movements of groups including migrants and refugees. These children have no choice but to cross borders of the environments in which they grow up, as well as cultural and language borders. International marriage is one example of "mobility" which has accelerated diversity among children in recent years. This consideration of mobility, pluricultural and plurilingual characteristics of people is the social challenge of the 21st century. 
Although the theme of this study is children with the above characteristics, it focuses on memories of children crossing borders rather than children themselves. This study explores how these memories can be used in academic research in Japan and Australia, as well as the significant role these memories play in Japanese studies in Australia.
Panel Discussion  
(オーストラリアの継承日本語(JHL)教育: 現状と展望)
The number of the Japanese permanent residents in Australia finally passed that of Brazil. There are at least 18 community schools throughout Australia which teach children from these families. This discussion will hear snippets of what some of these schools are doing in the area of "Japanese as a heritage language Education".
Panellists: 
Prof. C. Kinoshita-Thomson, The University of New South Wales
Dr Keiko Tamura, Australian National University
Dr Yuriko Nagata, The University of Queensland
Prof Ikuo Kawakami, Waseda University
Speaker Bio 
Ikuo Kawakami is a professor at the Graduate School of Japanese Applied Linguistics, Waseda University in Tokyo. He holds Ph.D. (Osaka University, 1997) and his majors are anthropology and Japanese language education. He has been involved with field-based research of Vietnamese refugee families in Japan since the mid-1980's. He has also worked for the Japanese Ministry of Education's committee for developing 'JSL Curriculum' for JSL students in schools. He has published numerous books and papers, including Ekkyo-suru Kazoku:zainichi Betonamu kei jyuumin no seikatsu sekai [Families crossing borders: The life world of Vietnamese living in Japan] published by Akashi Shoten, Tokyo, Idou-suru kodomotachi no kotoba no kyouikugaku [Language Pedagogy of Children Crossing Borders], published by Kuroshio-shoten , Tokyo.
Thank you to our sponsor